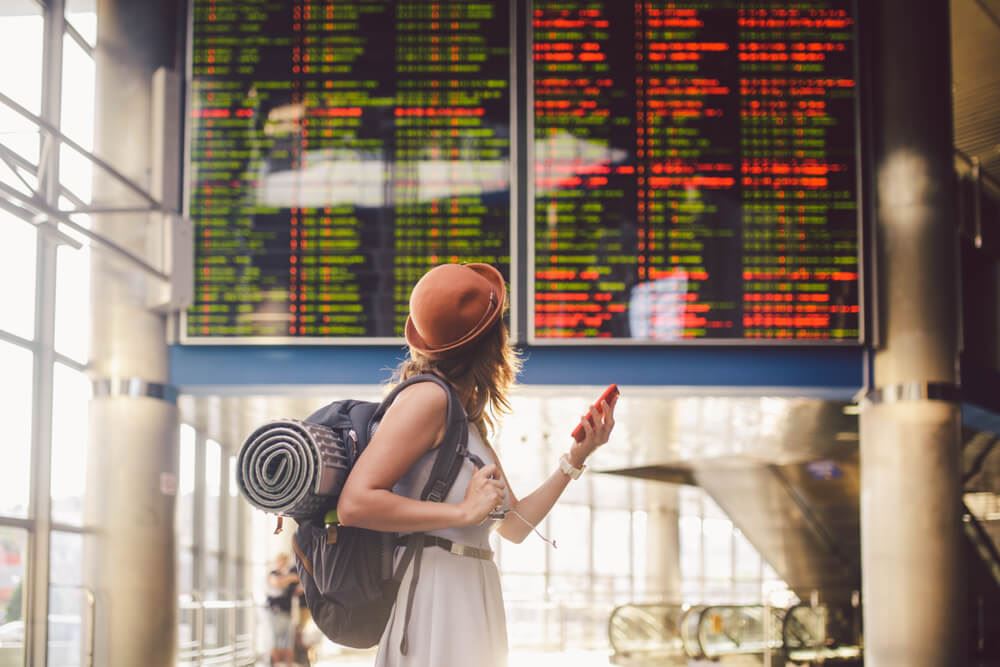 There's no doubt that 2023 was a busy year for travel. But will that business remain in 2024? The experts at Allianz Partners USA believe that emerging travel trends will only keep the number of travelers increasing in the new year.
Allianz conducts an annual survey of American travelers, as well as surveying thousands of travel advisors, to read the industry's pulse year after year. Daniel Durazo, director of external communications at Allianz, and Lee Abbamonte, an Allianz travel advisor, presented some of those findings at the recent International Travel Show in New York City.
According to Allianz's 2023 Vacation Confidence Index survey results, younger Americans – ages 18 to 34 – are establishing new travel trends that will be here to stay.
"Younger Americans are changing travel because they have different priorities than everybody else," Durazo said. "These trends will continue because these younger Americans will just get older, and the trends will cement themselves in society."
Overall, 2023 was big – but 2024 will be bigger. "We expect that 2024 will set a new record," Durazo said.
Here are some of the most popular travel trends that their research shows will drive that business.
Solo travel
One of the most rapidly spreading trends is traveling solo, with 42% of younger Americans reporting that they'll embark on a trip alone in the next year. In addition, 13% of travel advisors say they've seen a rise in solo cruisers.
"I think I've seen more this year about solo travel than I have since I've been in this business; a lot of people like to travel solo," Durazo said.
Europe
The flood of people visiting Europe shows no signs of stopping either. In fact, 2024 is set to be even huger than 2023 with events such as the Paris 2024 Olympics and Euro 2024 in Germany expected to draw crowds from around the world.
"There's a lot of interest in Europe – people really want to get over to Europe because they really couldn't during the pandemic," Durazo said.
"Pay"cations
Allianz has coined the term "pay"cations for trips that professionals take while working remotely. This means many travelers will be looking for hotels with space to work and good WiFi.
Thirty percent of those surveyed said they plan to work remotely from a vacation destination in the next year. The trend is driven by younger Americans, 43% of whom reported they plan to take a "pay"cation soon.
"We're seeing this trend post-pandemic because people were tired of being stuck at home," Durazo said, "especially those younger folks – they are very interested in this 'pay'cation trend."
Luxury cruises
Bookings on luxury cruise lines such as Azamara, Crystal, and Silversea have been soaring, and Durazo believes they will continue to do well. According to Allianz's research, all luxury cruise bookings are up 44% from 2022 and up 106% from 2019.
"Cruises are really driving a lot of bookings and activity," Durazo said. "This survey cemented the importance of cruises in the travel advisor world."
Ocean cruises continue to be most popular, and about 40% of advisors say they believe the booking windows have gotten larger for cruises. More than 75% of advisors who were surveyed said that most of their bookings are for cruise travel.
Wellness travel
Travelers surveyed by Allianz report that their number one reason to travel is to rest and recharge. In addition, 54% of 18- to 34-year-olds report wellness and self-care as a travel priority for the coming year.
Business travel
Though business travel has been down since the pandemic, Allianz sees this trend on the rise again, with increased lengths of stays and rising popularity of secondary markets for meetings and events.
"Puerto Rico, for example, is not on the beaten path for meetings and events, but they're trying to position themselves as a place for that," Durazo said.