ACTA/Air Canada Awards Honor Exceptional Travel Agents
by Kerry Tice /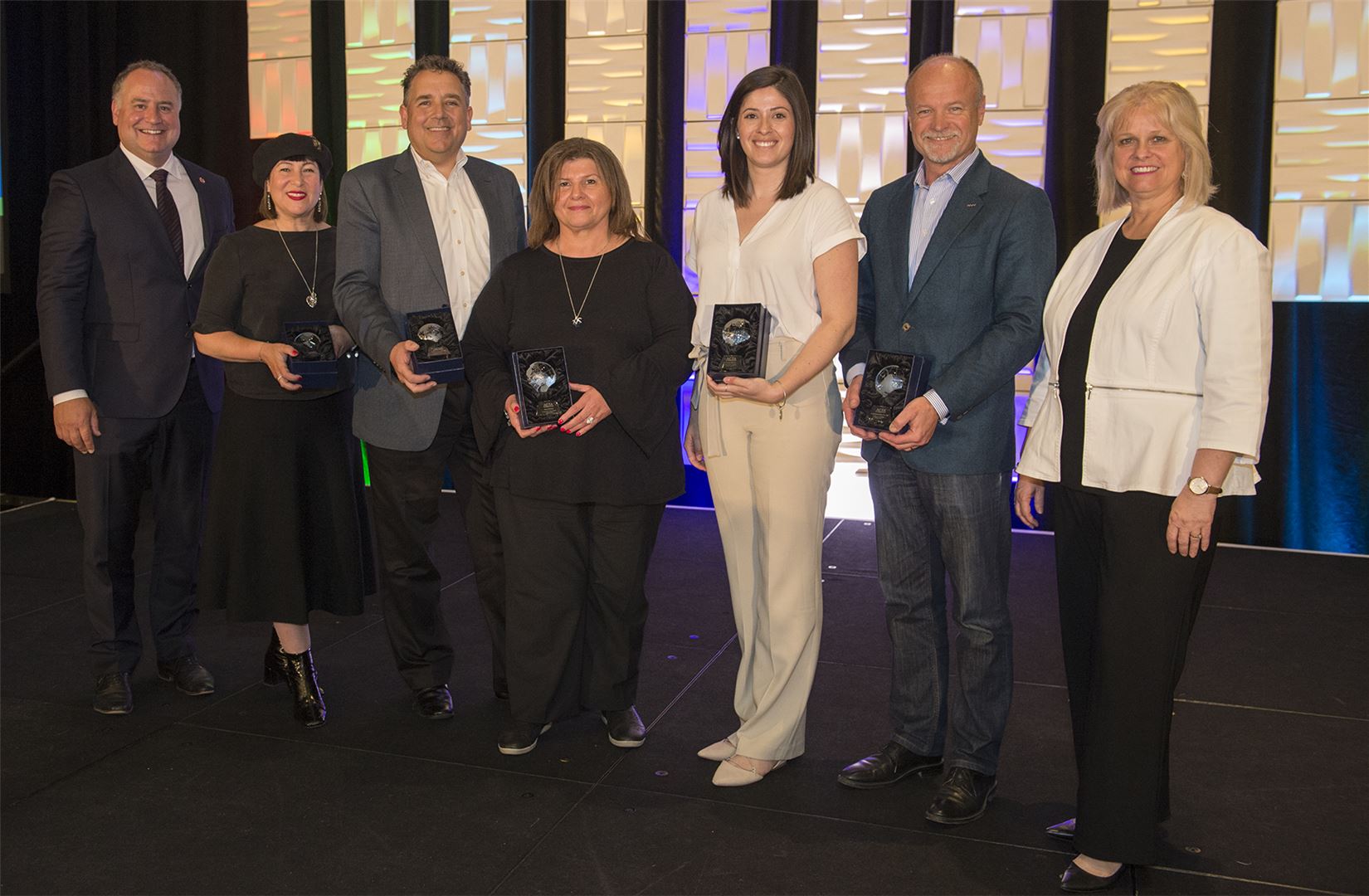 Continuing their annual tradition to recognize and honor those travel agents who go above-and-beyond, the Association for Canadian Travel Agencies (ACTA) and Air Canada teamed up, once again, and took to the Travel MarketPlace East stage in Toronto, yesterday, to announce this year's winners of the ACTA/Air Canada Travel Agent Awards.
Awards were bestowed upon six travel agents attending the conference, to the resounding applause of their peers, many of whom submitted nominations for the winners. Wendy Paradis, ACTA president, and Steve Goodfellow, director of sales for Eastern Canada at Air Canada, were on hand to present the winners with their accolades.
"I've worked in the travel industry for over thirty years, and I know how hard each and every one of you in this room work, and I'm thrilled that we're able to recognize those that go above-and-beyond," said Paradis.
Goodfellow echoed Paradis' praise of the agency community, adding: "We are extremely excited to, once again, be a part of Travel MarketPlace and partner with ACTA for the ACTA/Air Canada awards. Our partnership with ACTA continues to be a valuable and viable partnership; and with our travel agency partners representing such a critical role within our realm of distribution, we will both continue to work diligently together to represent, promote and advocate on behalf of our travel agency partners and members."
Paradis noted that neither ACTA nor Air Canada chose the winners. Rather, all nominations were sent to impartial executives representing other industries who understand their roles in travel. The panel determined this year's award-winners.
When the "envelope, please" was revealed, the following awards were presented:
Leisure Travel Agent, for excellent sales and service skills – Marion Primeau, CTM, manager of Sportcorp Travel.
Corporate Travel Agent, for an excellent understanding of corporate travel from a global perspective – Nour Elzaim, team lead, Vision Travel.
Ches Chard Award, for a commitment to education and training – Penny Martin, CTM, vice president of The Travel Agent Next Door.
Maguire-Wamsley Award, for the highest mark earned on ACTA's CTM exam and case studies – R. Ian Kalinowsky, CTC, CTM, president and owner of the Great Canadian Travel Group.
Tomorrow's Leader Award, given to a young professional who shows an interest in issues that influence the future of travel – Lauren Harris, manager of Orion Travel/Voyaguer Travel.
Gerald Heifetz Trailblazer Award, for the individual who has had a significant and positive impact on the role and status of the Canadian travel agency community – Flemming Friisdahl, president of The Travel Agent Next Door.
We, at Travel Market Report, congratulate all of the winners for their outstanding work and leadership.