Are Travel Agent-Client Relationships at Risk to Supplier Loyalty Programs?
by Richard D'Ambrosio /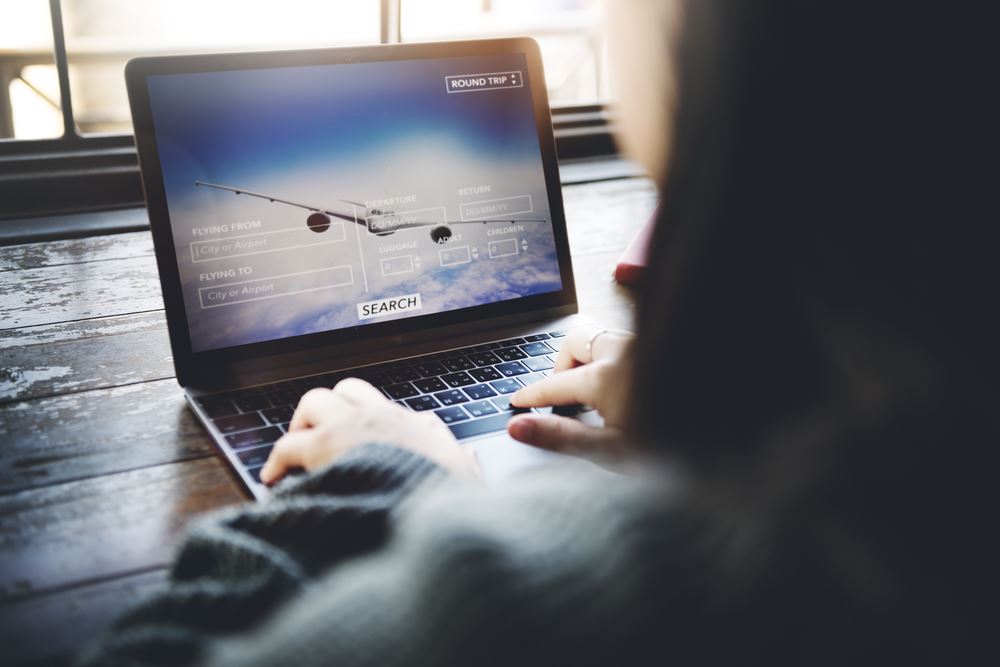 The debate over who owns the primary relationship with a traveler has been a perennial issue beleaguering travel agents and suppliers for decades. But the advent of smartphone apps, technology and big data computer software has encouraged some suppliers to enhance their loyalty programs and ramp up their marketing to encourage more direct bookings.
In early 2016, a number of hotel chains aggressively pursued direct bookings from consumers, primarily to move sales away from the high fees of online travel agencies. With more than 18 months of experience and data, Hilton Worldwide feels the energy and effort were worth it, especially for developing strong relationships with frequent travelers whom Hilton can tap into for more revenue, said Hilton president and CEO Christopher Nassetta.
Hilton builds loyalty through "book direct"
Hilton's "Stop Clicking Around" marketing campaign expired early this year, Nassetta said, but consumers should expect to see more "book direct" messaging in the future because it is helping Hilton create relationships that will reap the reward of loyalty the longer and deeper the chain engages with guests.
"It's all about one word – incrementality. There is a segment of the business that we can't efficiently get to, who doesn't travel very often, weekend type travelers, who don't care about brand loyalty. For those types of customers, accessing through third party intermediaries [like online travel agencies] could be beneficial" for Hilton, he said.
But for more frequent travelers and consumers looking for more customized guest experiences, Hilton fully expects to leverage its loyalty programs more, especially now that it has approximately 66 million Honors members who drive 60 percent of the chain's revenues.
"We want as many direct relationships with customers as we can get. We want consumers to know 'You will get the best price buying through us.' Ultimately, that allows them to get a better value and experience"; and Hilton has "a better opportunity to deliver a customized experience," he said.
"The bulk of our guests realize that that relationship works."
Customers opting in for direct relationships with suppliers
Julie Hoffman, head of industry strategy at Adobe, said direct relationships are something consumers are opting in for. She noted how 58 percent of travelers "want personalization based on information they proactively provide" to travel suppliers.
She talked about how travel is an opportunity for someone to "transform yourself, anywhere you want, wherever you want, however you want," she said, and the technology to do that "is literally at your fingertips." As a result, "many suppliers are moving past transactional experiences," and that personalization requires data.
Value likely will be promoted and delivered through the chain's mobile app, Hilton's Nassetta said. "If you look today at our app, it's the tip of the iceberg. You are starting to see elements of that functionality," he said, including connections to Uber, local food and beverage options, and "not too far in the future, it's not unforeseeable to see rental car and air."
"We are in our infancy on creative connectivity in the palm of the customer's hand, which provides them with choice and control. If they want that, eventually we want to give it to them."
For example, Nassetta said, Hilton plans to launch advanced functionality that allows the hotel to detect when a traveler is in the room. "Imagine you walk into your room and everything is connected. We know you're there. We know you want Netflix on the television, and what your favorite Spotify channel is. The temperature and lighting in the room will be set to your preference. The only thing you need to touch is in the palm of your hand."
Royal Caribbean uses personalization to enhance the traveler's experience
Richard Fain, chairman and CEO of Royal Caribbean Cruises, LTD, is not as interested in direct bookings and relationships. The cruise line's strategy to have more personalized relationships with the company's guests is not "in conflict" with its travel agency relationships, he said.
Travel agents have the "expertise, knowledge and experience no one else has," he said
Fain called Royal Caribbean's use of technology to be more about what the customer sees during a cruise. "It's the ease to book dinner reservations, shore excursions. We're making it easier for our employees to serve our guests," he said, referring to how ideally, any Royal Caribbean bartender show know "you like olives in your martini. That is the kind of thing we can do with technology."
"More and more people want to have that direct connection with us. Whoever we are dealing with, we have to make it easy for them" to interact and communicate with Royal Caribbean.
Technology must be balanced with the human touch
Lillian Tomovich, chief experience officer and CMO at MGM Resorts International, said her company also sees technology as an enabler to enhance the guest's experience, but human beings are the ones to fulfill those experiences.
She believes that "the pendulum has swung too far," and more consumers are looking for more human interaction. Companies that placed too much reliance on digital technologies are facing the results of "human-less customer service," she said, "and that is dangerous territory to be in. If we don't address this, as an industry, what we are at risk of is the lost art of human connection."
Tomovich said that "we need to find how we can engage people, a human connection with technology to create wow experiences."
Jeriad Zoghby, global personalization lead at Accenture Interactive, said that currently the travel industry has "a big gap between personalization and actually being personal. Too often we treat customers as a persona versus a person" because travel suppliers make assumptions based on big data. But that data doesn't always reveal why a traveler is loyal to a brand, Zoghby said. "We need to get to the why. 'Why' is all of the power" of customer loyalty, he said.