As OTAs Expand Their Reach, a Trail of Complaints Suggests Online Booking May Not Be the Best Choice for Consumers
by Doug Gollan /
A new television commercial from Expedia shows a slender gentleman, perhaps in his 70s or 80s, sweating profusely in the jungle heat as he ascends to the top of an Angkor Wat temple. As he nears the peak, the narrator voices over, "When you booked this trip, you didn't know we had over 11,000 local activities listed right on our app, or you could book them right from your phone." Expedia, the narrator concludes, is "technology that connects you to the people and places who matter."
With mergers, acquisitions of companies that rent homes and apartments, a push to sell land excursions and packages, and even franchising brick-and-mortar travel agencies, powered by billions of dollars in annual advertising, online travel agencies (OTAs) clearly are trying to get beyond the perception that they only sell cheap air tickets and discounted hotels.
But are OTAs even doing a good job with the basic deals and simple itineraries that are supposedly their forte?
Thousands of traveler complaints posted (see sidebar, "Online Travel Agencies: A Litany of Complaints") to sites such as the Better Business Bureau (BBB), Consumer Affairs, Trusted Pilot, and Pissed Consumer cover issues from unspecified post-trip charges to credit cards, airline tickets being rebooked to the wrong destination after a schedule change, being bounced from one supplier to another to resolve a problem, hotel reservations not on record when guests showed up, cheap fares that suddenly disappear when one tries to book them, confusion about checked luggage charges, fare rules and change fees, long hold times and dropped calls when needing to talk to a human, and lack of response to questions and complaints.
"I'm not surprised," said Rick Mazza, CEO of TRAVELSAVERS and NEST. "The message from the OTAs is that they want the consumer to play doctor or lawyer. While it may seem like fun at the beginning, these stories illustrate how easy it is for even sophisticated travelers to lose money, vacations and lots of time. It's very sad. Maybe there should be a warning during the ads like they have on cigarette boxes or during the pharmaceutical commercials so consumers understand the potential consequences."
Matthew Upchurch, CEO of Virtuoso, criticized the marketing approach of OTAs and other companies that are advertising "do it yourself" online services to consumers. He said he is reminded of the famous Etrade commercials showing little babies trading online; the message is that it's possible to "dine at French Laundry, and as a home cook whip up Michelin-star dishes like Thomas Keller."
He told Travel Market Report, "The subtext of those billions in advertising…is that you are stupid if you don't do it yourself." The motive of the marketing is profit rather than what's best for the consumer, and "VCs and investors like to remove as many human beings as possible to drive fatter margins and faster growth."


Fighting for their piece of the pie
At the same time, these behemoths now find themselves needing to prove they are not going to be the dinosaurs of the travel industry. An annual survey by MMGY titled "Portrait of American Travelers" showed the percentage of consumers who consult OTAs for research dropped from 84% to 58% in the past year, while the number of consumers who regularly book with OTAs plunged to 13% from 36% in just 12 months.
Hoteliers who don't want to pay the OTAs' commissions and marketing fees, which can exceed 30% of the room rate, are aggressively launching ad campaigns to encourage consumers to book direct. Global hotel giant Accor has even launched its own marketplace to allow small hotels a way to reach consumers outside of the OTAs.
Meanwhile, professional travel agents, whose future was being questioned just a few years ago, are seeing their business increase, powered by travel megatrends toward more complicated trip types such as soft adventure, authentic experiences, friends and family groups, and destination weddings—all ill-suited for online booking.
Usage of traditional travel agents has been growing for four straight years, according to MMGY, with the fastest growth from time-pressed Millennials, who value convenience and service over playing travel agent on their smartphones and tablets. Travel-industry suppliers are not helping customers, either, with their unbundled pricing and myriad surcharges, which make figuring out what's the best deal more time-consuming than ever for novices and experienced travelers alike.
While OTA marketing promises convenience and ease, a recent Google survey of U.K. consumers found that it takes 32 visits to 10 different websites in four different categories to book an airline ticket. And while Trip Advisor crows it offers 290 million reviews, that often means 1,000 reviews to sift through for a popular hotel.
Professional agents can sort through the complexities of industry pricing and rules, and also bring to the table long-standing relationships with hotel managers and supplier executives who can quickly make things right when there is a problem. During the recent Lufthansa cabin attendants strike, travel agents showed their value by proactively monitoring client reservations and rebooking them often without a hitch, and changing hotel and other ground reservations when necessary. Many times customers didn't even know there was a problem until their agent called them with the good news that they had been rebooked. For DIY consumers, Upchurch warns, "when it comes to travel, it's not if something goes astray, it's when."
Now, a Travel Market Report analysis finds that while OTAs may work well for consumers who know exactly what they want — or are expert on the ins and outs of the travel industry's complex pricing, rules, and restrictions — many consumers end up with money and time wasted, and vacations ruined.
ConsumerAffairs.com, a website that tracks consumer complaints across a multitude of businesses, gives just one star, the lowest possible ranking, to Priceline.com, Expedia, Hotels.com, Booking.com, Travelocity, Tripadvisor, Hotwire, and Orbitz.
Consumer Affairs isn't the only website with tales from travelers who wanted to play travel agent and came to regret it. PissedConsumer.com rates Expedia, Travelocity, and Priceline each as one star for service and two for "web usability." "Price range" — the area where OTAs would be expected to excel — yields only two stars for each. According to 1,423 reviews about Expedia, the average amount lost was over $1,000 per customer; Travelocity customers reporting losing $848 each.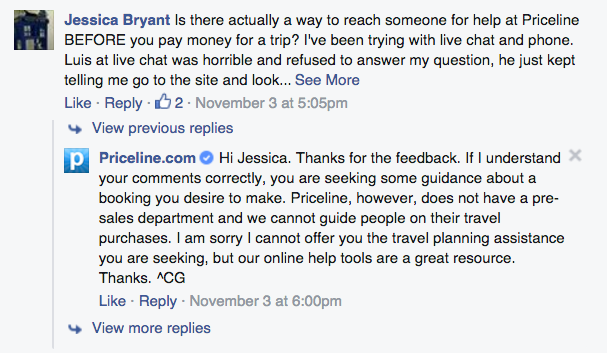 Based on 876 reviews, TrustPilot.com, a site that features consumer reviews, users rate Expedia a 0.5 on a scale of 0 to 10. Travelocity fared better with a score of six, however, 21% of reviews gave it just one star, and even seasoned travelers voiced complaints — including the CFO of a company who spent nearly $100 trying to call for help on what he believed was an incorrect post-trip charge. Hotels.com was rated a 3.0, with nearly 3 in 10 posters giving it only one star. Hotwire.com rated a 0.6 out of 10, while 274 Orbitz reviews combined for a 1.4 score.
It doesn't stop. The Better Business Bureau reported 3,515 closed complaints about Expedia over three years. As a contrast, there were 2,547 for Spirit Airlines and 3,274 for United Airlines, both of which have had well publicized challenges with customer service. What's more, 47% of the complaints about Expedia have been in the past 12 months.
Of 135 customer reviews about Expedia on the BBB website, 129 were negative, five neutral, and one positive. For Travelocity, there are 50 reviews listed with 48 negative and two positive alongside 1,451 closed complaints. Priceline.com had nearly 3,000 complaints in the past three years and 46 reviews, all negative. Orbitz received 1,480 complaints and 49 reviews, 45 negative. Hotwire.com registered 2,219 complaints and nine reviews, all negative.


Not all travel companies had customers frustrated enough to go to the BBB. Celebrity Cruises had just 61 complaints in three years; Crystal Cruises had a single closed complaint in three years. Singapore Airlines had 6 total complaints with the BBB in the past three years while Emirates Airlines had 4. Globus and Cosmos had 17 closed complaints and one review, which was positive. Large traditional travel agencies such as Frosch, Omega World Travel, Ovation Travel Group, Protravel, and Valerie Wilson Travel, each with over $100 million in annual sales, showed no complaints of any kind on the New York BBB site.
Selling online apparently doesn't have to be filled with the nightmares that booking travel digitally can yield. Luxury women's fashion site Net-A-Porter had a total of four complaints in three years, while fashion flash sale site Gilt had 85 and online jeweler Blue Nile racked up 29. However, that may be because it's far easier to return a pair of shoes or jewelry than repair a damaged vacation, and the rules of buying a handbag or baubles from one's tablet are considerably less complex and confusing than even booking a simple airline ticket. In the case of New York area online grocer FreshDirect.com, which takes orders via the Internet and then delivers them to people's homes, there were 15 complaints in three years.
Ninan Chacko, the recently appointed CEO of Travel Leaders Group, told the Skift Forum, "35% of OTA travelers would book offline if they could find a competent agent."
Yet agents say they still struggle to get the word out through consumer media about what they do against the tidal wave of marketing dollars the OTAs spend on William Shatner and Roaming Gnomes.
Chacko pointed out that professional travel agents rely mainly on word of mouth to get new customers, and Upchurch notes the number-one reason consumers don't use agents is they don't know about them.
In comparison, iSpot reports the Expedia commercial with the older man in Cambodia has run 7,000 times on national television. According to Skift.com, Priceline Group spent $2.6 billion in advertising in 2014, while Expedia shelled out $1.6 billion. While much of the spending goes to online search, according to the travel trends website, OTAs spent $621 million on U.S. television advertising last year.
One agent said the situation reminded her of an ad campaign by ASTA encouraging consumers to use a travel agent. The tagline appropriately was, "Without a travel agent you're on your own."
Orbitz, Hotels.com, Expedia, Travelocity, and Bookings.com did not respond to TMR's requests to comment on service issues and customer complaints by press time.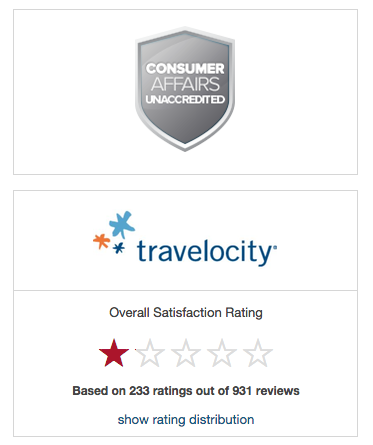 A Hotwire spokesperson said, "We provide customer care 24 hours a day, 7 days a week in an effort to help travelers. We work hard to provide prompt responses to our travelers' questions. Without giving me specific itineraries that we can research it's challenging for me to provide a more thorough response."
Upchurch concludes, "You have one model for which customer service is a cost to be used as little as possible versus the professional travel advisor model where customer service is the business."

Additional reporting by Anna Gleksman