Boston's Great GetAways Enjoys Big Corporate Travel Business
by Harvey Chipkin /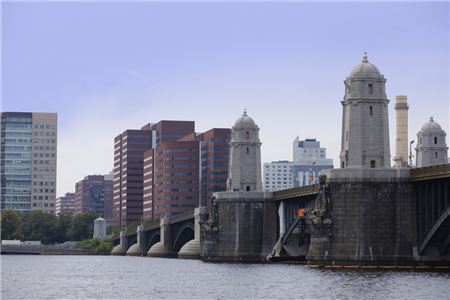 Great GetAways may sound like the name of a leisure travel agency but the Boston-based agency handles a healthy mix of corporate and leisure clients, which is just how Diane Mabardi, founder, president and CEO, likes it.
In her view, helping clients with their travel needs is the bottom line – not what kind of travel it is.
"When I started in 1987, there was no differentiation between corporate and vacation travel," said Mabardi. "People came to you because they wanted travel services – not a specific type of travel."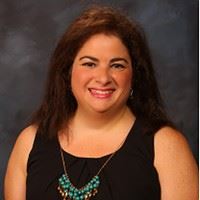 Diane Mabardi.
Great GetAways started as a leisure agency when Mabardi found her way to travel through personal experience. Her family traveled extensively and friends, family and colleagues would ask for help with their holidays.
Mabardi was working as a business manager for a major hospital and, after providing advice informally for all these contacts, decided there might be a future for her as a professional. She found a storefront office and made the leap into being a full-time agent. Her sister, Marie Mabardi Aroyan, offered to help out "for a couple of weeks to get her started" – and is still with her 30 years later.
As for the name, Mabardi said she simply called 411 (the phone company information number) and found that nobody had Great GetAways. "We liked the name because if you ask what someone wants out of a vacation, they will say, 'a great getaway.'"
Aside from the original brick and mortar office, Great GetAways has office space in Harvard Square in Cambridge. Today, there is a staff of 14 and the business has been built on repeat and referral business.
"What people wanted then and want now is personal service," said Mabardi. "Executives like an agency like ours where we don't have layers of people to get through. They can get to us."
Even with a relatively small staff, the agency can handle fair-sized corporate accounts. "Technology has helped," she said; "we can now do things faster and more easily."
The corporate business grew organically, mainly from leisure clients seeking help with their business needs. There was a major transition period in the early 1990's with the advent of the Internet. "People needed someone they could trust, an actual point of contact," said Mabardi.
"We looked at it as a logistical challenge. What might seem to work on paper or online needed to work on the ground and that is what we did. We figured out how things worked on the ground. "
Another important milestone came after 9/11 when "duty of care" – insuring the safety and security of travelers – became a huge issue.
"Nobody had duty of care programs so they looked to us for that," said Mabardi. "We are the first line of defense when something happens. How are you going to get a person out of where they are – or get them the help they need?"
Mabardi makes herself personally available to high-level executives who, she said, "don't call to chitchat. They are traveling somewhere and they need assistance…we are working in a 24-hour environment. If there is going to be a weather event or other problem, we need to know to act on it."
While Mabardi is happy with the size of the agency, she said she is growing the duty of care piece and expanding into other areas. "Corporate concierge travel is on the increase where we plan every facet of a trip from start to finish, and that might include private jets. We have a private jet membership and we extend that to clients."
Whatever Great GetAways does, said Mabardi, "It will always come back to what we were built on. Our clients trust us. They can be assured of confidentiality and that there will be no layers between them and us."