Dream Hotels Expands Its Lifestyle Property To India
by Zach Laks /

New York -- TMR was onsite this month at the Manhattan unveiling of Dream Hotel's newest expansion into the global market, Dream New Delhi.
Dream Hotel's "upper upscale" hotel brand that attracts Millennials in droves to its high-end club atmosphere and prized food and beverage service is set to open in India's capital in 2019 in the Central Business District of West Delhi. Plans for the sprawling new complex include 187 guest rooms and suites, as well as five dining and nightlife venues including a Food Hall concept by renowned chef Todd English.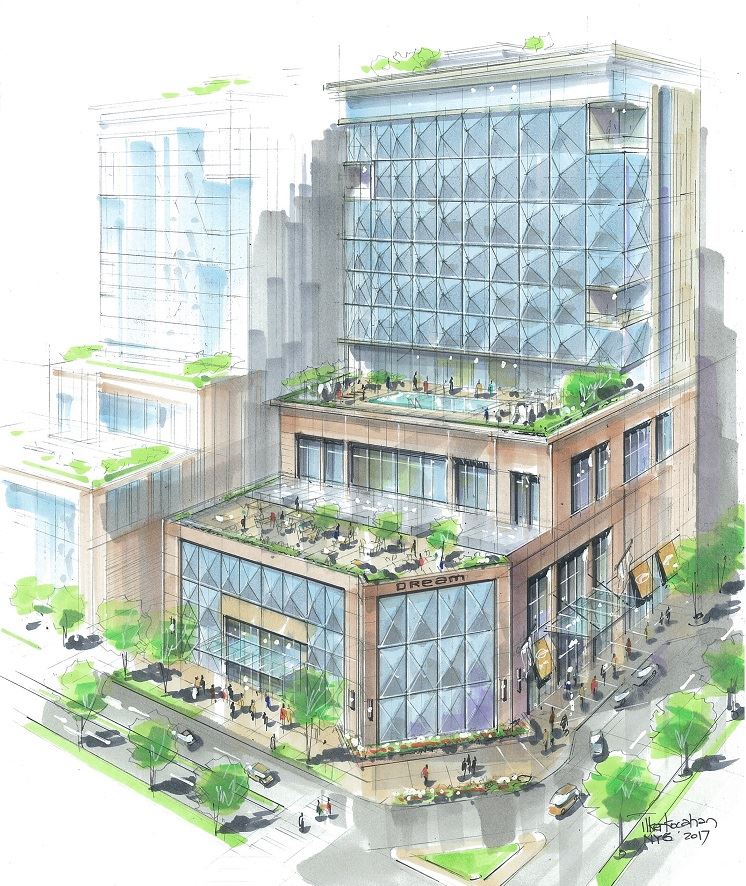 The contract-signing event featured remarks from Dream Hotel Group chairman Sant Singh Chatwal; Dream Hotel Group CEO Jay Stein; Sachiin J. Joshi, chairman of Viking Ventures; Rabinder Pal Singh, CFO of Dream Hotel Group; and Todd English, celebrity chef and restaurateur. The event also featured actress Rashmi Nigam as master of ceremonies.
Prominent Indian American hotelier Chatwal expressed great enthusiasm about the new expansion stating: "I am thrilled to expand our global footprint to India and bring the Dream Hotel brand back to my home country." Remarking on the incredible growth of the Dream Hotel Group, Chatwal added that the company is "positioned to triple our existing portfolio in less than five-years."
Noting that India continues to emerge as a global economic drive Joshi said "India is among the fastest growing economies and we are excited to take the hospitality industry in this country to new heights with Mr. Chatwal himself, who is an inspiration to us all in India."
Dream Hotel Group has emerged as a leading hospitality brand for travelers that seek a lifestyle hotel, with 16 properties open today and an additional 26 in the pipeline over the next four years. The aggressive roll-out strategy across its four brands – Dream Hotels, Time Hotels, The Chatwal and Unscripted Hotels – will track a wild expansion of 230%, tripling its existing portfolio by 2022.