Headquarters Happenings: For Home-Based Agents, NEST Promises Independence, Control And Profits
by Marilee Crocker /

Editor's Note: Headquarters Happenings is a regular feature designed to keep you updated on the marketing and technology programs of major travel agencies, host agencies, travel agency consortia, cooperatives, travel networks and franchise groups. Top executives from these groups detail how they grow their businesses and how their programs and initiatives can help travel agents succeed in selling more travel.
If you're a home-based travel agent who values your independence or who feels you've outgrown your host, the folks at NEST think you should check them out.
"We are the solution for the independent home-based agent who wants 100% control of their business and who wants to grow their business under their own name," said Nicole Mazza, chief marketing officer of NEST, the Network of Entrepreneurs Selling Travel.
Founded by American Marketing Group, a global, family-owned travel marketing organization based in Oyster Bay, NY, NEST was unique when it was launched in 2004 and remains so today, say its top executives. "We are the only ones out there who are totally dedicated to the independent home-based agent. Every other group combines home-based agents with brick and mortar agencies, or they've formed a host," said president Kathryn Mazza-Burney.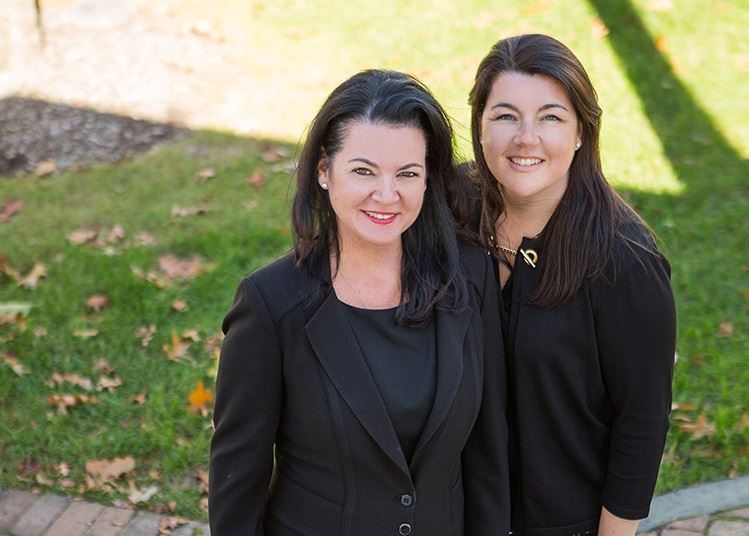 Nicole Mazza, chief marketing officer, and Kathryn Mazza-Burney, president NEST
At NEST, the emphasis is on agents' independence. NEST members book directly with suppliers, which means they keep 100% of their commissions and maintain their identity throughout the booking process.
NEST member agents cannot belong to a host agency. "When you're inside the host model you sometimes get lost," said Mazza-Burney. In contrast, NEST agents have standing with supplier BDMs, "so they're getting marketing cooperation, invitations to inaugurals, etc."
Who can join
Some 500 independent home-based agents, most of them in North America, pay a $225 annual fee to belong to NEST. To be eligible for membership, agents must gross between $400,000 and $500,000 in sales and have a healthy mix of cruise and FIT business.
NEST agents are expected to generate a minimum dollar amount of preferred supplier sales.
It's equally important that member agents take full advantage of the products and services NEST provides, Mazza-Burney said.
"We're looking for them to truly engage with our entire program. We're not a commission club."
Tools for success
Like other leading agency groups, NEST focuses on providing members with marketing and technology tools, training and education, and preferred supplier programs. Its array of benefits includes user-friendly research and booking tools; a booking engine that provides real-time pricing and inventory access; reservation management tools with features such as report generation and customizable invoices; and client management functions, including targeted segmentation for marketing purposes.
Specific tools include: tripXpress, a content search, itinerary builder and booking platform; OnlineXpress, a customizable website solution; Cruiseexpress, a booking and management platform; and Social Connect, which provides content for agents to tailor to their social media messaging.
One-click client communications
NEST's tech tools are designed to be easy to use and to maximize productivity, with the aim of helping agents connect with and retain their clients, while extending their market reach and generating leads for new business.
"Today it's all about getting to market quickly and across the mediums where the consumer wants to be spoken to," Mazza said.
"So whether it's direct mail or social media, whether they are doing a show and need customized materials or are going after affinity groups, we give agents the tools to communicate with clients in the way in which they prefer."
NEST's technology and marketing solutions are proprietary, all designed and built internally by American Marketing Group. That gives NEST the advantage of the larger organization's ample IT and creative resources. And being part of American Marketing Group also allows NEST to piggyback on its considerable volume and negotiating power, and to tap the knowledge and resources of TRAVELSAVERS' 2,500 members and of affiliate travel sellers in 35 countries.
Promoting agents' value
Reinforcing the benefits of consulting a professional travel agent is central to all of NEST's consumer messaging, Mazza said. "We want the agency to be profitable—and to do that they need to talk about value. Whether it's on Cruiseexpress, tripXpress or OnlineXpress, we position the agency as the expert with the best value proposition in the market. It's not going to say 'starting at $299.' That's not how an agency is going to win a lifelong client."
Another of NEST's strengths is its hands-on, personalized approach to servicing its member agents. NEST's business analysts work one-on-one to answer agents' questions, assist them in creating their individual business and marketing plans, and help them strengthen branding, all with the goal of increasing agent sales.
"Agents love that our business analysts are truly engaged, helping them grow their business and keeping them connected to our suppliers," said Mazza-Burney.
Mazza-Burney credits NEST's team, including senior director of business development Rosemary Sarkis and director of business development Wayne Spector, with supporting its agents and fueling the organization's success. "Our team members are extremely passionate about what they do and about the organization. That comes through loud and clear when they speak to potential and existing NEST accounts."

Wayne Spector and Rosemary Sarkis.
Training and networking
Another big focus at NEST is year-round education, training and networking.
Major training and networking events include NEST Fest, the group's biannual conference, which features business workshops, guest speakers, supplier panels and the like. NEST also offers Lunch & Learns, where agents hear from NEST and from suppliers, as well as fam trips and seminars at sea. They also can attend American Marketing Group's biannual conference, Travel Market.
The hands-on in-person programs and networking opportunities are critical "for getting agents in front of supplier reps so they feel that connection," said Mazza-Burney.
Opportunities to interact with colleagues are vital for agents who work at home, Mazza noted; "it is very important, more to home-based agents than to brick and mortar agencies, to network with other agencies, learn best practices and have social circles where they can talk."
NEST's in-person training and networking is complemented by a full schedule of at-home training opportunities, including webinars delivered by industry experts and virtual supplier sales calls.
Right time, right place
Recent news that more than half of U.S. travel agents now work at home is compelling evidence that when American Marketing Group founded NEST more than a dozen years ago, it was onto something big.
Today it's clear that home-based agents are here to stay.
And so is NEST. According to Mazza-Burney, growth in preferred supplier sales has broken NEST's own records for the past two or three years running. Working with preferred suppliers and NEST members to continue that growth is "an extreme priority," she said.