Here Are the Automatic & Suggested Gratuity Policies for Each Major Cruise Line
by Dori Saltzman /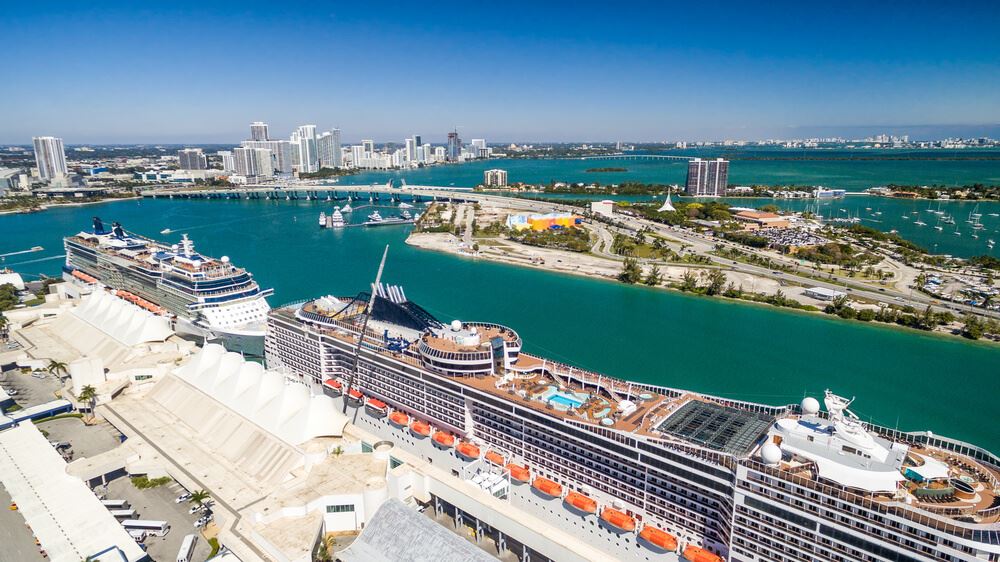 If clients aren't prepared for the extra expense of an automatic gratuity when cruising, the unexpected charge can be quite jarring. Keeping them informed of how much they should expect to pay (or pre-pay), makes the cruise planning process easier for everyone.
To help you keep track of how much each cruise line recommends (or requires in some cases), Travel Market Report has rounded up the automatic and suggested gratuity policies each cruise line (ocean and river).
For most cruise lines, gratuities that haven't been pre-paid can be adjusted onboard. A few, like Norwegian Cruise Line, can only be adjusted after the cruise and requests must be emailed and approved by the cruise line.
Ocean Cruises
American Cruise Lines
Included in the fare
American Queen Voyages
Included in the fare
Azamara
Included in the fare
18% gratuity on spa services
Carnival Cruise Line
Before April 1, 2023: $14.50 per person, per day ($16.50 for suite guests)
April 1, 2023 and after: $16 per person, per day ($18.00 for suite guests)
18% gratuity on drinks, spa services, specialty dining and beverage packages
Celebrity Cruises
$18 per person, per day for Inside, Ocean View, and Veranda staterooms
$18.50 per person, per day for Concierge Class and AquaClass staterooms
$23 per person, per day for guests of The Retreat
20% gratuity on beverages, mini bar purchases and beverage packages
18% gratuity on spa services, salon purchases, 24-hour room service, specialty dining and specialty dining packages
Celestyal Cruises
Included in the cruise fare
Cunard
$11.50 per person, per day for Britannia staterooms ($13.50 for Queens and Princess Grill suites)
15% gratuity on bar and wine purchases
12.5% gratuity on spa services
Disney Cruise Line
$14.50 per person, per night ($15.50 for Concierge Stateroom and Suite guests)
18% gratuity on beverage purchases and spa services
Holland America Line
$16 per person, per day ($17.50 for suite guests)
18% gratuity on drinks, spa services, specialty dining and beverage packages
Lindblad Expeditions
Included in the fare on all National Geographic Explorer, Endurance, Resolution, and Orion sailings
$200 per week on National Geographic Islander II and National Geographic Endeavour II
$25 per day for on all other ships
MSC Cruises
Varies by destination & age:
Bahamas & Caribbean – 12 & older, $14 per person, per night | 2-11 years old, $7 per person, per night
Grand Voyages from the Caribbean (Northbound) – 12 & older, $12.50 per person, per night | 2-11 years old, $6.25 per person, per night
Grand Voyages from the Caribbean (Southbound) – 12 & older, €10 per person, per night | 2-11 years old, €5 per person, per night
Mediterranean, Northern Europe, Southern Caribbean, Middle East, Asia & World Cruise – 12 & older, €10 per person, per night | 2-11 years old, €5 per person, per night
Norwegian Cruise Line
$20 per person, per day for Club Balcony suites and below
$25 per person, per day for The Haven and all other suites
An additional per person 4.275% pre-paid service charge GET Tax on Hawaii sailings
20% gratuity on beverages, specialty dining, spa services and entertainment-based dining
Oceania Cruises
$16 per person, per day ($23.00 for guests in Penthouse, Oceania, Vista and Owner's suites)
20% gratuity on drinks, spa services and dinner at La Reserve
Paul Gauguin Cruises
Included in the cruise fare
Ponant
€10-12 per person, per day (cash only)
Princess Cruises
Through February 19, 2023
$14.50 per person, per day
$15.50 for Mini-Suite and Club Class guests
$16.50 for suite guests
18% gratuity on drinks, drink packages, and spa services
Starting February 20, 2023
$16 per person, per day
$17 for Mini-Suite and Club Class guests
$18 for suite guests
18% gratuity on drinks, drink packages, and spa services
Regent Seven Seas Cruises
Included in the fare
Royal Caribbean International
$16 ($18 as of Nov. 11, 2023) per person, per day ($18.50 for suite guests [$20.50 as of Nov. 11, 2023])
18% gratuity on beverages, mini bar items, and spa & salon services and purchases
Silversea Cruises
Included in the fare
Seabourn
Included in the fare
UnCruise Adventures
$25-$35 per day, per guest
Viking
$17 per person, per day
15% gratuity on bar, beverage, wine and deck service tabs
Virgin Voyages
Included in the fare
Windstar Cruises
$16 per person, per day
18% gratuity on bar charges and dining room wine purchases
River Cruises
American Cruise Lines
Included in the fare
American Queen Voyages
Included in the fare
AmaWaterways
Varies by destination and length of cruise:
Europe, 7-night – €100 per guest (€120 per guest on AmaMagna) + €25 per guest for the cruise manager (€4 per guest, per day for pre- and post-cruise extensions)
Europe, 10-night – €143 per guest + €36 per guest for the cruise manager (€4 per guest, per day for pre- and post-cruise extensions)
Europe, 11-night – €158 per guest + €40 per guest for the cruise manager (€4 per guest, per day for pre- and post-cruise extensions)
Europe, 14-night – €200 per guest + €50 per guest for the cruise manager (€4 per guest, per day for pre- and post-cruise extensions)
Portugal – €100 per guest + €30 per guest for the cruise manager (€4 per guest, per day for pre- and post-cruise extensions)
Mekong – $10 per person, per day + $3 per guest, per day for the cruise manager
Africa, Zambezi Queen Onboard Staff – $15-$20 per guest, per day
Africa, AmaWaterways Tour Guide – $5-$10 per guest, per day (from Cape Town to Johannesburg)
Africa, Safari Lodge Stay – Safari Ranger/Guide, $10-$20 per guest, per day; Game Tracker (South Africa only), $5 per guest, per day; Butler/Waiter, $5 per guest, per day; General Lodge Staff, $10-$20 per guest, per day
Egypt, 11-night/12-day cruise & land – Onboard AmaDahlia, $120 per guest; Cairo Pre-/Post, $130 per guest
Avalon
€3 per person, per day for cruise director + €12 per person, per day for the crew
Emerald Cruises
Included in the fare
Scenic
Included in the fare
Tauck
Included in the fare
Uniworld Boutique River Cruises
Included in the fare
Viking
Varies by destination:
Europe – $20 per person, per day pre-paid (€20 onboard) + (recommended) €2 per person, per day for local Viking Host and €1 per person, per day for Viking bus drivers | (recommended) €2 per person, per day for pre- or post-cruise extension Viking Tour Director
Egypt & Mekong – $10 per person, per day for land portion + $25 per person, per day for cruise portion | (recommended) $2 per person, per day for pre- or post-cruise extension Viking Hosts + $10 per person, per day for Viking Tour Director + $1 per person, per day for Viking bus drivers
Mississippi – $20 per person, per day + (recommended) $5 per person, per day for local guides + $2 per person, per day for bus drivers | (recommended) $5 per person, per day for pre- or post-cruise extension Tour Director