How One Travel Agent Went from Zero to $1.3 Million in Three Years
by Cheryl Rosen /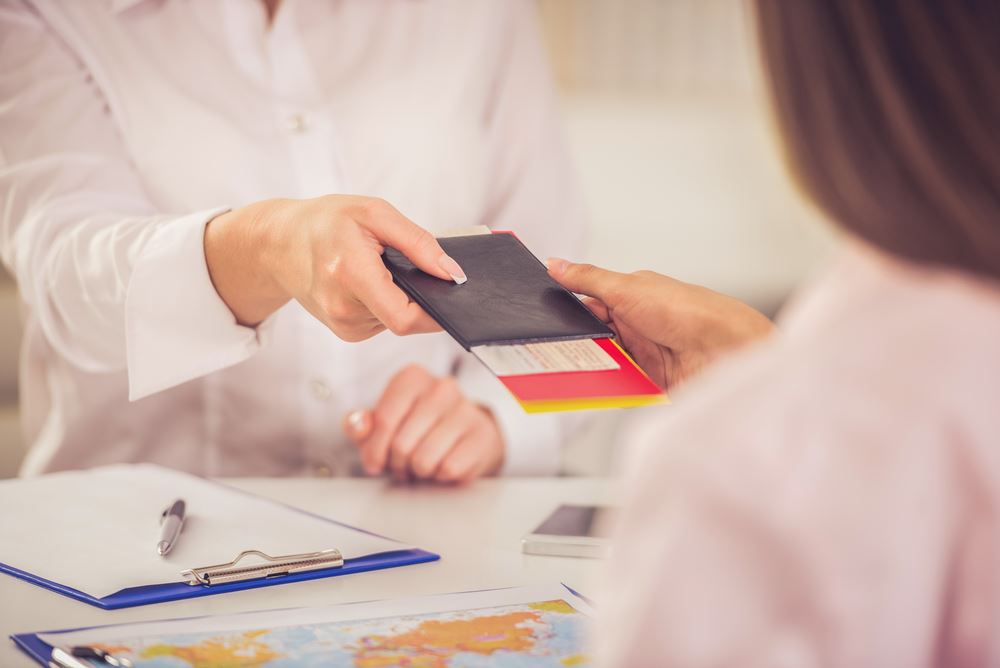 One thing Kristina Raykinstein learned in her MBA program was how to research a business problem. But when she Googled "travel agent" in late 2015, she never dreamed she'd go from zero to $1.3 million in sales in just over three years.
Looking for something to do when her youngest child started school, Raykinstein followed her friends' suggestion to turn her passion for travel into a career. First, she Googled "travel agent" to see what the job was all about. Then, she paid $100 to download a book titled, "A Guide to Becoming a Travel Agent." Next, she Googled "host agency," researched her options, and joined one close to home. And finally, she Googled "How to Name Your Small Business."
Consider using your initials, the advice said; then write down the name and say it out loud. And indeed, when she said "KVR," it sounded to her ear like "caviar"— which brought to mind both her Russian roots and the luxury niche on which she wanted to focus.
"I am not a super-religious person, having grown up in the Soviet Union, but I believe in aha moments, where you believe this is where you are supposed to be," she says. "Every day, I wake up and I pinch myself that I found this business."
After four years of doing business as KVR Travel Group, Raykinstein sold close to $1.3 million in travel in 2018 — and earned far more than she ever earned in her previous career as a bank manager.
Of course, it took lots of hard work and personal connections — but some formal education never hurts. "There are really no barriers to entry in travel, but I have an MBA and that's a good background," she says.
Sign with a host agency
To learn more about her new industry, Raykinstein's first step was to sign on with a host agency. She chose KHM in large part because it is based in Ohio, driving distance from her home in Detroit, so she can attend training sessions often. Within her first month there, she connected with 25 suppliers who have become invaluable assets.
In her very first week in business, a friend called about a Royal Caribbean cruise. Raykinstein hit the books again, spending two days straight completing the RCCL training course, and made her first sale.
Hone your sales skills
Next, she honed her sales skills. She was feeling pretty good about selling $80,000 worth of travel in her first four months — until she attended her first conference, where she heard an agent speak about earning $1 million. "That was such an inspiration to me, that you could do that level of sales from home," she says. So, she went up to the speaker and said, "Hi, I'm Kristina. How did you do it?"
Now, she talks travel to everyone she meets — and she travels as much as possible, to at least one new destination a year, to get to know the products she wants to sell. It's the cost of doing business, she says. She often passes up free fam trips in favor of paying her own (hopefully discounted) way to somewhere she has never been that she thinks she can sell.
Experience the kind of travel you want to sell
"I don't need to go on a fam to Punta Cana every year to see every single resort; instead I paid $700 to go to China. Last year, I did the Azores. I've had several clients who never heard of it, and I can say, 'If you have been to Iceland, you should do the Azores. I was just there and I think you'll love it.'"

Often, she tacks an extra luxury hotel night onto an industry event she is attending. "If you want to sell the Four Seasons, you can't stay in the Holiday Inn," she notes.
And when things are slow, she has learned not to panic. "It is very disconcerting when you are new and the phone is quiet; you literally start to think no one will ever call you again. But I tell myself it's fine, just wait it out."
Her advice for new agents? "We are am not in sales. I don't sell a resort or a $10 cheaper fee. I provide a service. I think about the little details — like ordering a gluten-free meal for a client on an airplane. I don't buy clients, and I don't rebate commissions or steal from other agents. When someone calls and says another agent quoted a certain price, I say, 'That sounds really good, I think you should go with them.'"
Indeed, one good piece of advice is to never pooh-pooh a small sale. One early client who booked a $5,000 girls' trip to Italy came back a month later wanting to take 14 people to Spain for her 40th birthday — a $70,000 sale in Raykinstein's growing, multigenerational family book of business.
From $500,000 in 2016 and $800,000 in 2017, Raykinstein' sales in 2018, her third full year in business, will reach about $1.3 million. And she already has $600,000 on the books for 2019, including her first group, an AMAWaterways river cruise in Europe.
Put the client first
Above the research and the knowledge and the hands-on approach, though, she attributes her success to always putting the client first. "I think this is where my history in banking comes in," she says. "You have a fiduciary responsibility to the client, where you can't sell them things that are not good for them. My responsibility is to the client, not to the host, not to the book of business. And they come back, and refer their friends."
As the business grows, Raykinstein says, for 2019 she will try to concentrate on clients who book more luxury trips. She will focus not just on their travel plans for this year, but also plant seeds about potential bucket-list trips for the next few years.
And she will start, finally, to charge fees. "I don't need shoppers who want to waste my time," she says. "I'm a valuable resource, I'm educated and well-traveled. I'm not going to do research for them four or five times, hoping they will book the next time; I know now they will not."
The shoppers are but a small annoyance in a job she loves. "I truly am so happy. I put my son in bed every day and then I sit until 1 a.m. with my laptop doing my research and booking trips for my clients. My son says, 'Mommy, you have the funniest job, you go to work when we go to sleep.' But it's heaven when you love what you do. I feel like the sky is the limit."