In Battle of Online Booking Versus Travel Agents, Most Consumers Still Rely on Agents
by Barbara Peterson /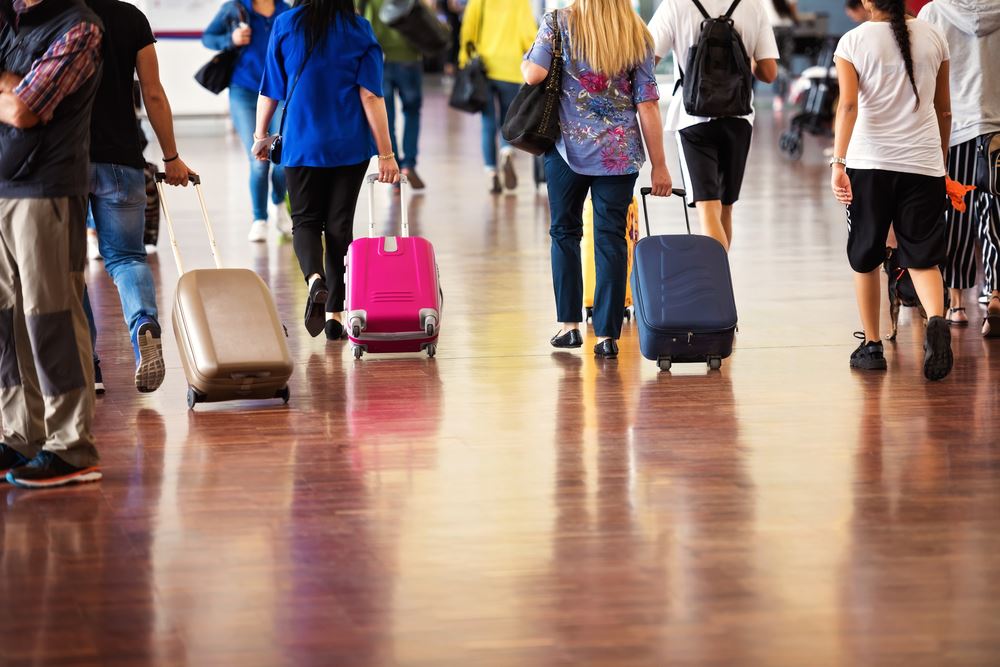 Despite the rise of OTAs, mobile apps, and other digital booking tools, a recent survey of U.S. travelers found that a majority "are still highly dependent on advice from travel professionals," according to an official with Travelport, which conducted the poll.
The report on the "U.S. Digital Traveler" and a companion study on global preferences were discussed at the recent Phocuswright innovation summit in Hollywood, Florida — a gathering of a who's who of the digital world including top executives from Expedia, Priceline, Trip Advisor, Trivago, and Google's travel division.
Travelport, which conducted research in more than a dozen countries to produce a full picture of how global consumers feel about digital travel services, found an overwhelming acceptance of these tools in other parts of the world, with China and India the most digitally dependent. At the same time, it found that American travelers are more reluctant to cede the entire process to the computer.
"You still want to go back to that trusted travel adviser you know," Erika Moore, VP and General Manager-USA for Travelport, said during an onsite interview for Phocuswire. She noted the survey said travel professionals are still used by fully 72 percent of U.S. travelers, regardless of what other technology they may have at their fingertips.
AI and travel agents working together
Naturally, that fact has not been lost on travel technology executives; some innovators, like Kayak founder Paul English, are developing hybrids that meld the benefits of using traditional travel agents with self-serve features driven by artificial intelligence.
During a panel discussion, English cited his latest venture, Lola, as an example of what he has dubbed "human-powered travel;" its iPhone app relies on a staff of 15 real live travel agents, who are aided by Lola's algorithm, which learns travelers' preferences and can rapidly narrow down choices based on a client's booking history, loyalty accounts and other factors.
And last year, Travelport rolled out Trip Assist, a mobile app that allows travel agencies and TMCs to engage with their clients throughout the entire trip, giving them the ability to send push notifications, updates, and to handle disruptions and rebooking. "In the old days, the agent booked the trip and that was it," said Moore.
What will Google do?
But one big question hanging over the conference was the perennial "what will Google do?" speculation. The tech giant has repeatedly denied rumors it is planning to become a full-fledged OTA, and insists that instead, it is focusing on products like its Google Trips app, a trip organizing tool.
But now that Google is leading the online travel industry for travel searches — it recently edged out Expedia for the top spot — it is tempting to conclude that it is only a matter of time before the behemoth simply rolls over the competition.
And at Phocuswright, Google's top travel executive, Oliver Heckmann, reiterated that the company is doing just fine with its current travel product line, citing its recent redesign of its desktop interface for its Google Flights metasearch product.
When asked why there shouldn't just be one travel app that can perform all functions, Heckmann responded "it's hard to imagine that there could be just one app that would do everything," pointing out that travelers, especially when they are on the road, would have a variety of topics to research that might not technically fall within the travel category.
"In fact, we already have that one app — it's called Google search," he cracked.
And there's another reason why Google would think twice before jumping into the OTA fray: it doesn't need to. The travel advertising that Google commands is enormous and outpaces the earnings of most OTAs.
According to an analysis by Skift Research, Google raked in $11.2 billion worth of travel-related revenue in 2016; and overall, its travel business is worth as much as $100 billion, bigger even than Priceline, which has a $90 billion market cap.