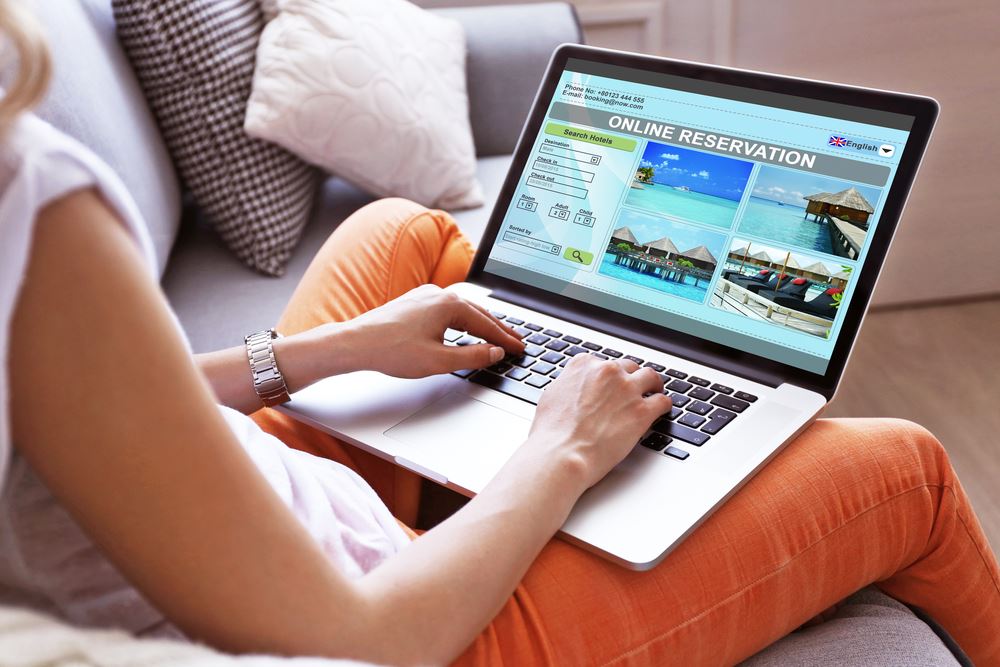 It doesn't take much for crafty computer coders to set up an ecommerce website that looks like an extension of a popular airline or hotel chain, and start billing unwitting consumers for transactions they could have done through a trusted professional travel advisor.
While these sites appear to be booking actual reservations, unlike mainstream aggregators like Expedia and Booking.com, these websites often are tacking on an additional booking fee and offering travelers subpar customer service.
This appears to be what happened when a Michigan family nearly lost $300 recently trying to rebook a flight to Japan on what looked like a Delta Air Lines website, according to a story in the Detroit Free Press.
Naomi Poel, 33, and her husband Hunter Pulaski, were planning to take their 2-year-old daughter to visit family in Japan. The morning of their departure, Delta alerted them that their flight would be delayed. Worried that a delayed departure would cause them to miss their connecting flight, they searched for Delta's website through Google. The first result that popped up implied it was connected to Delta – but it wasn't.
"It's very easy for a scammer to impersonate a legitimate business," Laura Blankenship, director of marketing for the Better Business Bureau in Eastern Michigan, told the Detroit Free Press.
The website offered to change their flights for a $300 service fee, but that they would be rebooked on a flight the next day. At the airport, a Delta employee notified them that they had dealt with a website not associated with Delta.
According to the article, Delta worked with the third-party website to obtain a refund for the $300 service fee charged to the couple's credit card.
Retracing the couple's Internet steps later, a different Better Business Bureau employee noticed that at the bottom of the mock Delta website, the "About Us" section quoted the lyrics from the TV theme songs for "The Brady Bunch" and "Laverne & Shirley." One section even said: "That's the way we all became the Brady Bunch."
"Any time you deal with a third party website claiming to represent Delta Air Lines, you risk compromising your personal information, as scammers are more frequently attempting to abuse the trust you place in us by impersonating Delta using illegitimate websites and outlets before defrauding you," Delta said in online alert.
"Fraud is rapidly increasing in the travel industry and the chance you may land on a fake airline or travel agent website is unfortunately real," the International Air Transport Association says on its "Fake Travel Sites" web page.
"Fraudulent online travel and flight booking agencies operate internationally. These websites can look highly professional, some even displaying the IATA logo to appear legitimate. We do all we can to try and stop fraud, but you have to know that an IATA reference on a travel or cargo website or social media page does not necessarily mean that they are IATA-accredited."
Consumers struggle to determine who is legitimate
Esky.com is one such site that uses an IATA logo at the bottom of its web pages.
When Travel Market Report Googled "Delta Air Lines," Esky.com appeared on the second search page. The landing page from the link on the Google search page displayed the Delta logo. Scrolling down, the site listed historical information about the Atlanta-based carrier, including a description about when Delta was founded and where it flies.
"Favorable transport rules, a modern fleet and the possibility of efficient check-in via the Internet or a mobile application are factors that encourage passengers to use cheap flights with Delta Airlines," the site describes.
Esky.com has had numerous complaints on Trip Advisor about their customer service. Other customers have written they were surprised to realize they were billed a $30 "service fee" for booking through the company.
"Please please do not book with this company," wrote Dean H from the United Kingdom. "11 emails 5 phone calls at £1.50per min and still no reply just to try and get a bag booked on. Once they have your booking paid for they don't want to know or you will pay just to know that is if you can get some one (sic) to answer or reply to your emails. If you want to be stress free and be able to manage your trip then what ever you do, do not go near esky."
Trip Advisor forum member odydegenova, from Toronto, Canada, used the website to book a flight with Allegiant Air and was concerned she didn't have a reservation. After researching her reservation, she wrote, "In the end, all that was different was I was charged an extra $30 for their 'service.'"
Carol G from Edinburgh advised another troubled Esky.com customer: "Tracey - your flights are likely fine if you can see them on the Easyjet site (you probably paid more than you needed to for their 'service') Your booking will be non-refundable so if you chose to cancel you are unlikely to get anything back as I assume the admin fees are likely to be more than the refundable taxes."
Travel Market Report this week researched booking a flight from Newark, New Jersey, to London Heathrow on the Esky.com website, departing on Aug. 13, and returning Aug. 19. The lowest fare the website returned would cost $933, for a 17-hour, 20-minute outbound trip on SAS, from Newark, to Cincinnati, to Stockholm, to Heathrow. The return flight on Lufthansa was 20 hours with a stop in Cincinnati.
Reading the details for the fare, Esky.com disclosed that the total payment was $1,182.30, including airfare of $788.17, "airport fees" of $358.40, and a service fee of $35.73. Meanwhile, Delta.com showed a direct flight for $1,900 (including taxes and fees) on their code share partner Virgin Atlantic Airways.
Last year, the actor James McAvoy was almost scammed out of nearly $13,000 booking a Ritz Carlton hotel while planning a family vacation to Spain. On Instagram, McAvoy described how realistic the website looked, but when someone tried to request a bank transfer from him via email, he realized he was being duped.
In an Instagram video, he showed a picture of the website. "Don't use them. They nearly took 10 grand off of me, which is a ton of money. Some guy called Joaquin emailing me back and forth, [I] nearly made a bank transfer. Very convincing."
He added: "Their website is actually better than the Ritz-Carlton's website. It's extremely convincing, replete with a phone number, stuff like that. Just very, very convincing."