Maui Travel Update: Lahaina 'Gone,' Airlines Offer More Flexibility for Tourists
by Daniel McCarthy /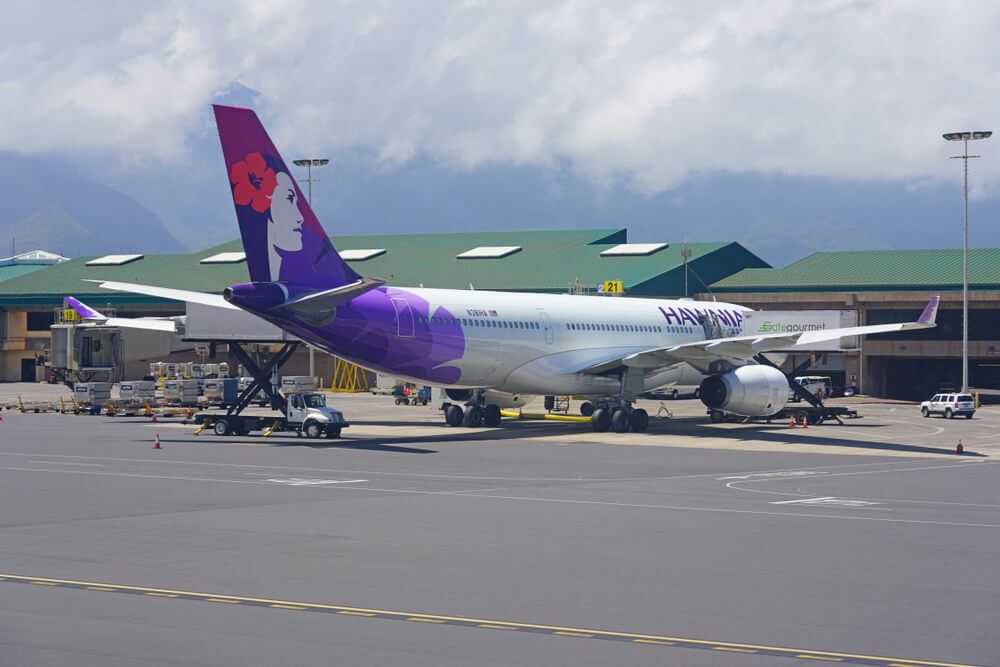 At least 55 people are dead, and Lahaina is in ruins, following the Maui and Hawaii Island Wildfires this week.
Hawaii Gov. Josh Green, who surveyed the destruction after the sun came up on Thursday, said that Lahaina was essentially "gone," with over 1,000 buildings destroyed including the historic Best Western Pioneer Inn.
"After walking Front Street in Lahaina and seeing the damage firsthand, my heart is heavy for the people of Maui," Green wrote in a message on Thursday. "FEMA has begun to work with Maui County and Mayor Bissen's team to provide much-needed support. Communities here have been deeply affected. Please continue to care for one another as we work together to rebuild."
In a news conference later on Thursday, Green told reporters that "when you see the full extent of the destruction in Lahaina, it will shock you. It does appear like a bomb and fire went off," he said.
All evacuation orders on the island have been lifted, as the two fires in Naalehu and Pahala have been neutralized and the Lalamilo fire in Waimea has been contained. The roadways throughout the island, closed due to the fires, have reopened and emergency shelters have been closed.
The state and island will now start to rebuild—President Joe Biden on Thursday signed a Major Disaster Declaration for Hawai'i that will offer significant federal resources to aid in the recovery.
That funding will help with debris removal and more emergency protective measures for communities impacted by the wildfires. There will also be grants available for those displaced by the fires and those who need to rebuild their homes, cover uninsured property losses, and start to rebuild their businesses.
According to Hawaii Tourism, more than 14,000 tourists were moved off of the island on Wednesday to return home or to continue their trip elsewhere in the state. Expectations were that another 14,500 would be moved by the end of Thursday.
While travel and tourism to the other islands remain relatively unaffected, all non-essential travel to Maui is still strongly discouraged. Some airlines were working through Thursday to help evacuate tourists to the other islands, including Hawaiian Airlines, which added 15 additional flights over the past two days to bring guests out of Maui and bring water, food, and other resources in.
Airline waivers for Kahului Airport
Hawaiian Airlines is giving those with tickets through Aug. 31 the ability to reschedule flights at no additional costs. It is also waiving all fare differences and other fees for those traveling on the same city pair for travel and the same cabin of service. Tickets must be rebooked into the same cabin by September 1 and travel must recommence by October 31.
Hawaiian is also allowing cancellations without penalty—guests can opt for credit towards a new ticket that expires 1 year from the original date of purchase or can request a refund.
Delta Air Lines has extended its waiver for Kahului Airport (OGG) through Aug. 15. Travel must be rebooked no by Aug. 18.
Southwest is giving those with tickets for travel to, from, or through Kahului through Aug. 14 the flexibility to change their plans and rebook in the original call of service without paying additional fees. It is also allowing them to switch to any of its four other Hawaii destinations without paying an additional charge.
United Airlines has extended its travel waiver for Kahului through the end of August as long as the original ticket was issued on or before Aug. 9. United is allowing travelers to change their flight to any of its four other Hawaiian destinations—Honolulu, Hilo, Kona, and Lihue. The new ticket must be for travel before October 1, 2023.
United is also allowing travelers to change their ticket to a different destination, or change their ticket out of Hawaii even if their travel is after the end of August, though fare differences will apply in those situations.
American Airlines also issued a change fee waiver for those who are scheduled to travel through Aug. 13.
Hotel update
Many hotel guests in Maui were evacuated via buses on Wednesday, according to the Hawaii Department of Transportation. In a statement on Thursday, the Hawaiian Tourism Authority directed hotels in Maui to do their part to help residents affected by the disaster.
"Hotels and vacation rental owners are urged to consider how they might be able to house Maui residents displaced by the fire," the organization said.
One of Lahaina's most popular hotels, the Hyatt Regency Maui Resort and Spa, said on Tuesday that it is closed for the safety of its guests and its crew.
"At this time, we can confirm the hotel is closed to arrivals and not accepting guests through 08/11/2023. Any deposits and prepayments for canceled stays on these dates, including prepaid rates, will be refunded," it said, adding that it is working to assess the "level of impact" that the fires had on the property.
According to social media statements, the hotel also hosted some displaced families at its property on Wednesday.
Marriott's three hotels in West Maui – The Westin Maui Resort & Spa, Sheraton Maui Resort & Spa, and The Ritz-Carlton Maui – are all temporarily closed due to extended power outages. All cancelation fees for those hotels have been waived through Aug. 31.
"Our teams have focused on facilitating this evacuation, communicating with guests, and supporting our associates during this difficult time," said Sara Conneighton, a spokesperson for Marriott International. "We are grateful to local emergency responders, as well as government and industry partners, and we are mobilizing to support relief efforts."
A Hilton spokesperson reported that its Hawaii properties are operational; however, the hotel is waiving cancelation penalties for anyone who had booked stays at its Maui properties through Aug. 15.
"Hilton continues to monitor the situation in Hawaii and our thoughts are with all those who have been impacted," the spokesperson said.
Travel insurance update
Allianz said on Thursday that it estimates it has 12,000 customers in Hawaii, with more than 3,000 currently in Maui. It has begun to reach out to those visiting Hawaii to help with any travel-related issues and to help start the claim process.
"For many of us at Allianz Partners, Hawaii is a very unique and wonderful place. Our hearts go out to those who have been impacted by the terrible wildfires on Maui. We encourage our customers who may need help to call us and we are proactively reaching out to the thousands of our customers who are scheduled to be on Maui at this time. We are standing by to offer travel assistance to those traveling or provide help in filing a claim to those customers who have had to cancel their trip," Daniel Durazo, Director, of External Communications, Allianz Partners USA, said in a statement on Thursday.