New Hotel Opening: Hilton's Slate Denver, the Mile High City's Newest Property
by Daniel McCarthy /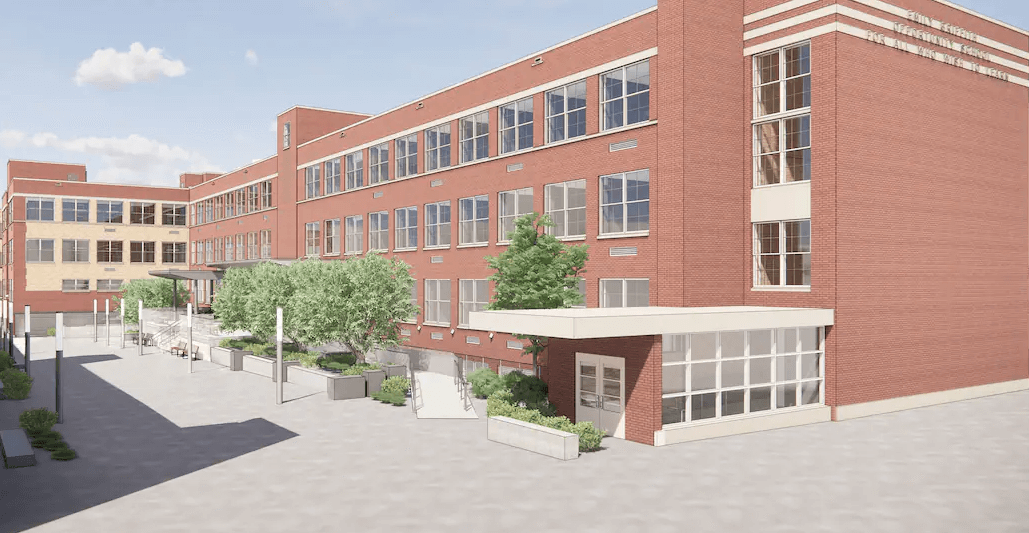 Next week, Hilton will open its new The Slate Denver, a new, and historic, hotel that will bring a new flavor to Hilton's Tapestry Collection.
In total, the 4-story hotel will offer 251 guest rooms in downtown Denver, just a few blocks from the city's Civic Center Park and just north of the Capitol Hill neighborhood.
The hotel sits at the former site of the Emily Griffith Opportunity School, one of the first-ever U.S. trade schools founded by education pioneer Emily Griffith in 1916 as an all-aged school for "all those who wish to learn." The Slate includes that heritage in its design, with typewriter artwork around the hotel and the original school staircases and hallways still occupying the building.

Photo: Hilton
Outside of guest rooms, the hotel will offer Teachers' Lounge Food + Drink, an eatery with a menu filled with local ingredients, including bison from Colorado's Rock River Ranches, and Jumpin' Good Goat Cheese produced in the heart of the Rocky Mountains.
The property will also offer 4,500 square feet of meeting and event space, themed with that educational twist with rooms called Assembly, 1916 Boardroom, Library, and Study Hall.
The property is slated to open its doors, officially, on Tuesday, May 24.