New Jersey Travel Agent Convicted of Fraud Loses Her Business
by Cheryl Rosen /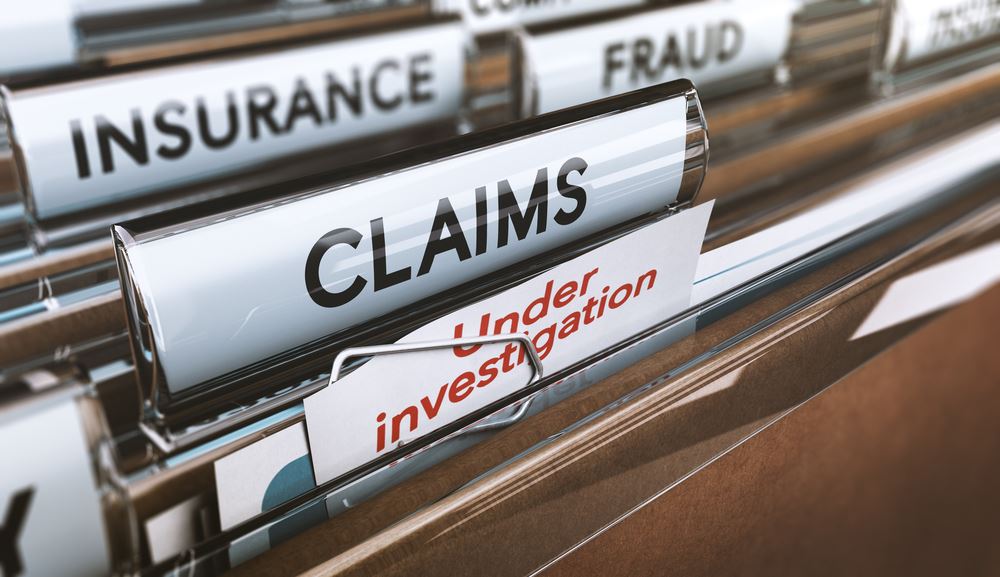 The travel agent community is abuzz with the tale of a well-known travel agent who this month was ordered by the New Jersey Attorney General's Office to cease operations and pay a fine of $277,000 for defrauding her customers.
Denyse H. Turner, owner of RX 4 Fun Travel in Paterson, N.J., was found guilty of accepting payments for travel and vacation planning services, including hotels, flights and cruise reservations, and then failing to make the reservations, or making them and then canceling them, in violation of the New Jersey Consumer Fraud Act and Advertising Regulations.
A ruling issued by Passaic County Judge Thomas J. Laconte found that Turner accepted payments of between $753 and $1,326 per person from 47 consumers in three travel groups and failed to make the arrangements.
According to the Better Business Bureau website, she also was found guilty of:
–Requesting payment of the remaining installments after representing that all travel and/or vacation arrangements had been made, when no such arrangements had been made or had already been cancelled.
–Requesting an additional payment to avoid the cancellation of a reservation by the airline, when, in fact, no such reservation had been made.
–After consumers discovered that the defendants cancelled or failed to make travel or vacation arrangements, promising to make the arrangements, or promising to refund payments to consumers, but then failing to do so.
–Representing on the RX 4 Fun Travel website, "We realize that you have worked hard for your vacation – and our goal is to provide the best overall customer service for a meaningful vacation experience at a fantastic value!", when such is not the case.
–Representing on the RX 4 Fun Travel website, "RX 4 Fun Travel LLC places a high value on quality and attention to detail, and will meet or exceed our clients' expectations by continually updating our knowledge of the travel industry and our skills in the latest travel products and tools," when such is not the case.
Turner was ordered to pay $235,000 in civil penalties, $13,880 in restitution to 15 consumers, and $27,695 in attorney fees and investigative costs to the state.
Turner and the company are permanently barred from advertising, selling or performing vacation services in New Jersey or managing any vacation business, including another company she owns, With Purpose Events LLC, which is described by its website as a faith-based travel company.
"Consumers who purchase vacation packages deserve to enjoy their time away, not end up stuck at home, dealing with the loss of their hard-earned money," Attorney General Christopher S. Porrino said in a statement. "We're pleased that the court has approved our legal claims to protect consumers from this kind of blatant consumer fraud."
Travel Agents React
Travel agents at CoNexion last week and on various Facebook sites reacted to the news. Unlike many other cases where a travel company defrauded the public, this one involves an agent in the New York metropolitan area that many industry players know personally, and who was brought into the industry by YTB Global Travel, a multi-level marketing business through owner-affiliate websites offering travel.
Many took the story as a cautionary tale that highlights the importance of choosing partners carefully, whether you are a travel agent hiring an independent contractor or a traveler choosing an agent with whom to work.
"My company spends a lot of time, money and energy on our reputation and keeping a list of credentials," said Maegan Sonnier, owner and manager of Travel Machine. "These days, everyone wants to work from home and anyone can be a travel agent for a small fee. It really gives us professionals a bad name when people get in a bind with an unprofessional agent."
David Holman, a partner at Bridges & Holman Worldwide Travel, commented: "Boy, I dodged a bullet there. I almost took her on as an IC when she left YTB. Wish I could say I sensed something, but it was the kind of unremarkable exchange I have dozens of times every year."
Being an entrepreneur "requires a moral discipline many people just don't have," Holman continued. "Understanding right down to your core that other peoples' money is never yours, for one second, no matter what, is hard for some. There have been many times in my 30 years owning four different businesses that I've had access to five- or six-figure business bank account balances, but I ate Top Ramen for dinner because my personal account was empty. Some people just don't get that."
Beverly Falley, owner of Island Dreams Travel had this to say: "I would never hire anyone as an IC that I didn't know personally and professionally. [This story] shouldn't dissuade anyone from using a travel agent any more than a story about any other industry professional who scams their clients (bankers, lawyers, investment professionals, medical professionals, etc.). This is not the norm in the travel industry. People like this should not be protected by keeping quiet about their crimes. Travel agents are vital to anyone traveling for business or pleasure and they save time, money, hassle, as well as protecting the traveler from exploitation and the types of mishaps that frequently occur with online booking sites and "do-it-yourself" trip planning. Informed travelers are well aware of the value of a travel professional and the savings they provide in money, time and headaches."
Celeste Mitchell, luxury travel advisor at Absolute Journeys Tours & Cruises, uses a questionnaire to screen potential sub agents and ICs. She looks for a working knowledge of geography; a good command of English; excellent writing, verbal and listening skills; and "ethics is key," she said. "People who lack a conscience or don't know right from wrong usually have a lack of judgement, a lack self-control and think everybody's money belongs to them. Those types can only end up like Denyse Turner."
Check back with Travel Market Report tomorrow to see Turner's response.