New York Times Travel Show Will Debut LGBTQ Pavilion for 2018
by Kerry Tice /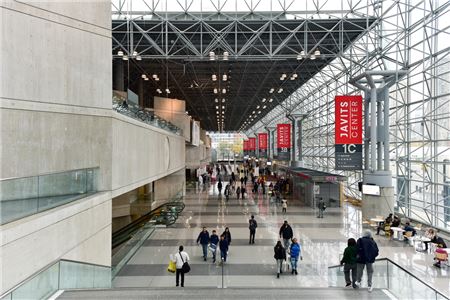 The New York Times Travel Show announced it will feature a new L.G.B.T.Q. Travel Pavilion, highlighting trends and showcasing a wide range of exhibitors who cater to the niche, during this year's event, which is being held at the Jacob K. Javits Center in New York City on Jan. 26-28, 2018. Now in its 15th year, the first day of the show is exclusively for the trade, and the remaining two days are open to the general public.
The new L.G.B.T.Q. Pavilion will feature travel experts from companies that include: ManAboutWorld, Out in the Vineyard, Oscar Wilde Tours, Shady Ladies Tours, R Family Vacations, Quiiky-Gay Tours in Italy, Outings & Adventures, Insider Voyagers, and the Stonewall National Monument. The pavilion will be led by gay travel expert and ManAboutWorld Editor in Chief Ed Salvato.
In addition to the new L.G.B.T.Q. focus, this year's Travel Show will also showcase new activities on the Family Travel stage including a Gaga Ball area, arts and crafts activations, and social media engagement opportunities for attendees.