Oceania Insignia, Newly 'Reinspired,' Sets Sail on 180-Day World Cruise
by Cheryl Rosen /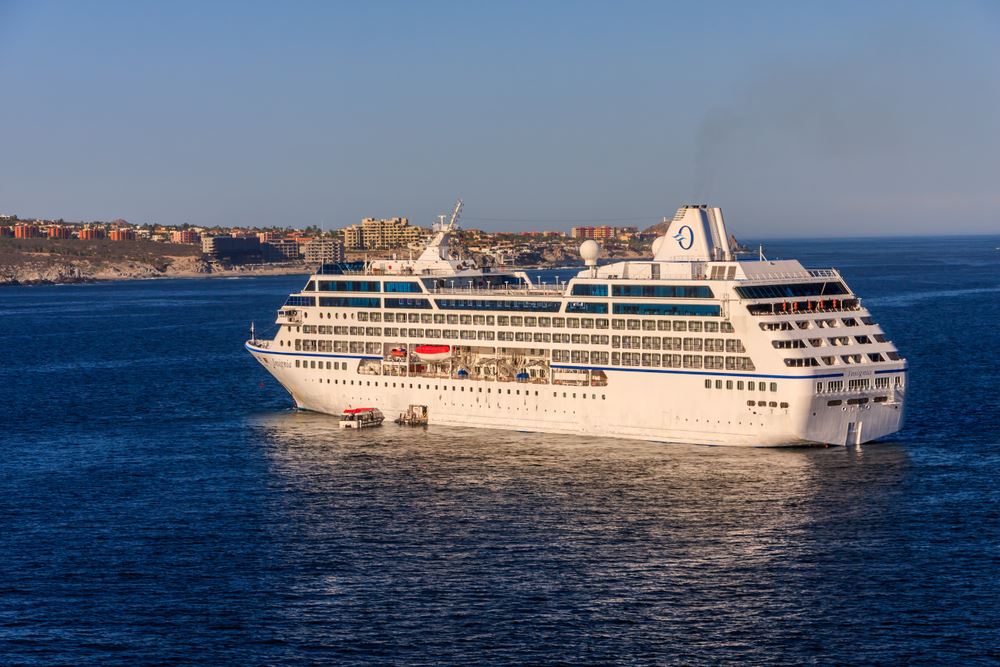 Would you pay $6,000 a month for beautiful accommodations — including meals and drinks, entertainment and educational programming — in a warm-weather destination, where dinner is served on Versace china and the ocean views are to die for? For about the same price as snowbirding in Florida, you can sail a world cruise on the newly "reinspired" Oceania Insignia.
Just out of drydock and setting sail out of New York on its maiden round-the-world voyage last week, Insignia is headed to Miami, Cuba, and Colombia; through the Panama Canal to Costa Rica, Nicaragua, Mexico and the U.S. West Coast; to Ecuador, Peru, Chile, Argentina, Uruguay and Brazil. Then it will cross the Atlantic to Africa, Mauritius, the Maldives, India and Sri Lanka, Southeast and East Asia; and finally, across the Pacific to Alaska and down the West Coast to San Francisco.
Onboard, the look has been lightened and brightened, with the reds replaced by cool blues and grays. The beautiful Library, however, which is popular for vow renewals or just sitting, remains largely untouched.
This is the first of the R-class ships getting the beauty treatment. Next in line are Regatta and Serena, which will be outfitted this year; with Nautica to follow, in 2020. The program has a $150-million budget.
Insignia's 342 staterooms and suites have been designed to feel like "a chic Parisian apartment or sleek Amalfi villa," with new fabrics and abundant USB ports. The public spaces are beautifully appointed; and the iconic Grand Staircase has a magnificent new chandelier.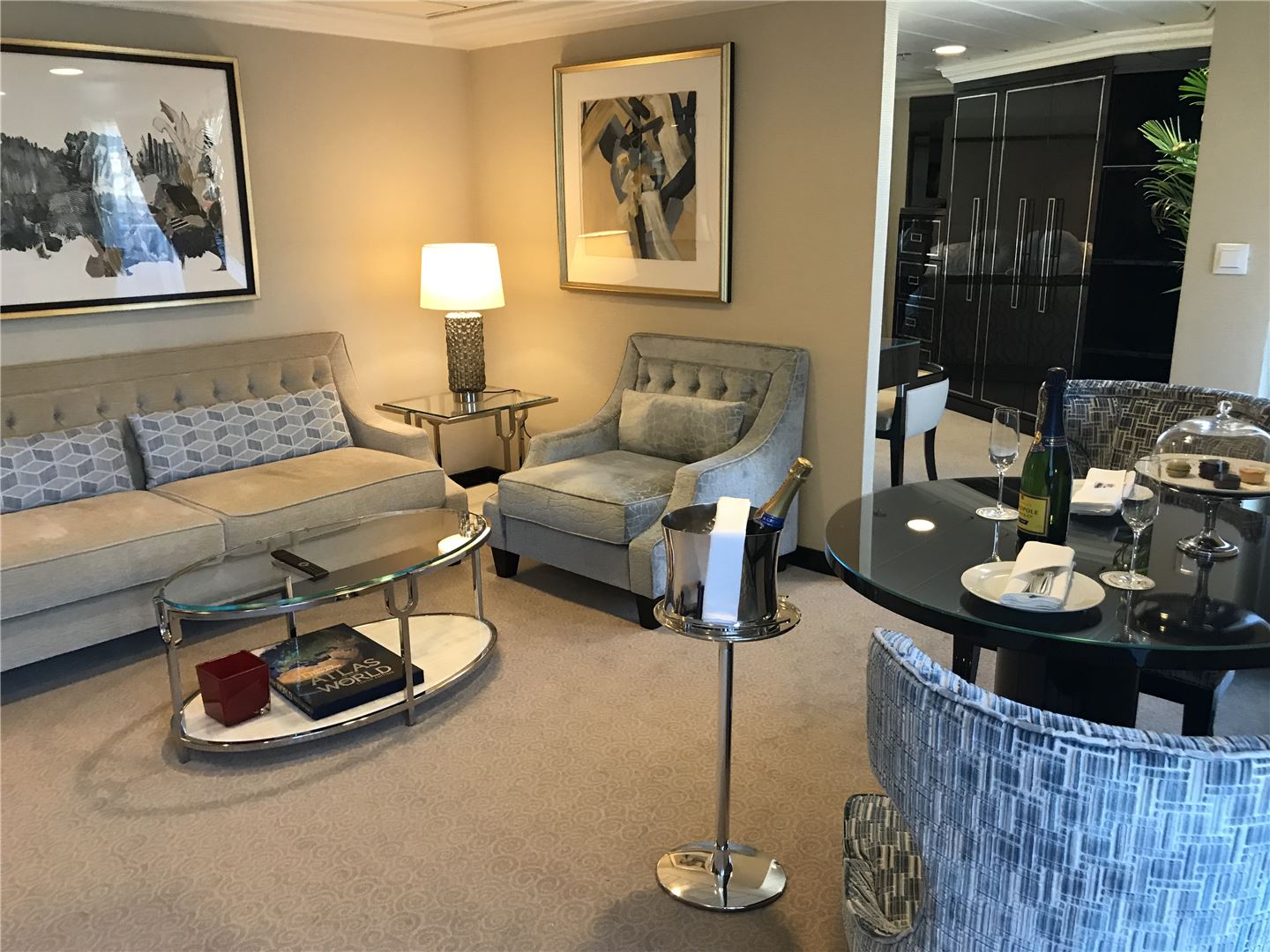 The inside of Oceania's redesigned suites.
Insignia is also offering new dining experiences. There is a Chef's Market Dinner, where the chefs buy whatever is fresh and appealing during the day and cook it up at night; and a third, seven-course wine tasting is available, at $95 per person.
In the design, "we're not moving away from country-club casual; we want to keep that yacht-club feel," Isabel Galvan, Oceania's vice president of marketing, told Travel Market Report as we toured the ship in New York harbor. And indeed, Oceania listened to the feedback from travel advisors "to get a better understanding of what their clients are looking for."
It was travel agents who suggested getting rid of the shower curtains in the staterooms, for example; they have been replaced by sliding French glass doors.
A luxurious experience between premium and luxury niches
"Guests don't like change, but I think they will like this," Galvana said. "This is not a luxury product, but it's a luxurious experience, a niche between premium and luxury, for guests who want the luxury experience but not the full, all-inclusive" — perfect for those who do not drink, for example, and therefore don't need premium wines.

Insignia's Grand Staircase.
And indeed, the niche — and the itinerary — have found an audience. "We're so sold out, it's nearly impossible to get a cabin; this ship has no space until April or May, and the majority of 2020 is sold out already," said our guide on the press tour.
Onboard as a guest for the first half of the world cruise, travel advisor Toni Day said: "We love the small-ship family feel. We always know staff and passengers from other Oceania cruises, whenever we sail. And we lucked out with our favorite cruise director, Leslie John. Lots of activities are available to stimulate the mind. I'm learning how to play bridge, paint with water colors and cook gourmet meals. Our fellow passengers are as well-traveled as we are and all share travel as a passion, which makes for lively discussions. No stuffy people onboard. Just those who have worked hard and planned to enjoy their passion for traveling. Did I mention the food? In my opinion, it is some of the best at sea. Where else can you get ahi tuna, fresh grilled tiger shrimp and unlimited lobster tails in the buffet? No formal nights are another plus! And, their specialty restaurants — Toscana and Polo Grill — are to die for. And no upcharge to eat there."
Day is taking a three-month sabbatical from her full-time job as president of Toni Tours, Inc., for this trip. Her friends and colleagues, Kathy and Ken Walden of On Track Travel, will hold down the fort while she is gone.
Her thoughts on the new décor? "The revitalized staterooms are beautifully decorated and will serve as our bedroom for the journey, as the ship itself will be our living room on this amazing journey as we sail from New York City to Tokyo!"