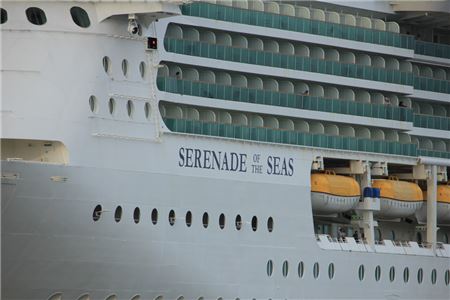 At least 12 people have died and many more were injured when a bus carrying cruise passengers and tourists flipped over Tuesday in Costa Maya, Mexico. Of the passengers, 27 were sailing with Royal Caribbean Cruises.
According to Royal Caribbean Cruises, the passengers were on two of the cruise company's ships — Celebrity Equinox and Serenade of the Seas. Twenty-three of the passengers were sailing on Celebrity Equinox, which left Saturday from Port Miami, while four came from the Serenade of the Seas, which departed Friday from Port Everglades in Fort Lauderdale, Florida.
"Our hearts go out to all those involved in the bus accident in Costa Maya. We are doing all we can to care for our guests, including assisting with medical care and transportation," Royal Caribbean said in a statement to TMR. "We are working with the local authorities to learn more about the accident."
The travelers were on their way to the Chacchoben ruins, a popular tourist attraction where people can see ancient Mayan settlements.
Chris Brawley, a Texas passenger on the Serenade of the Seas who was on another bus, told the Associated Press that the "bus clearly lost control somehow."
Officials said 12 people died; eight of whom are reportedly Americans.
"We are saddened by the news of the bus accident that took place this week in Costa Maya. This tragedy hits close to home for many of us in the travel industry and for those who have cruised. Our thoughts and prayers are with those affected at this time," the American Society of Travel Agents said in a statement.