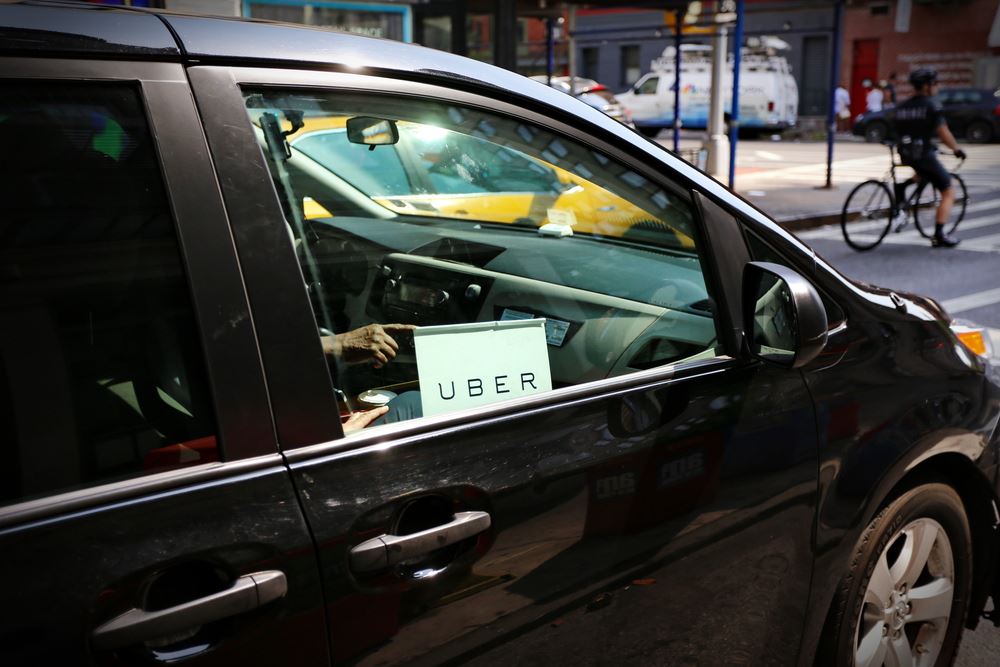 American travelers' intentions to use shared economy services may be waning after a steady rise in popularity the last three years, according to two recent surveys.
In the company's fourth annual Sharing Economy Index, Allianz Global Assistance reported 53 percent of respondents said they are either "not very likely" or "not at all likely" to use sharing economy services during their 2018 summer travels, up from 50 percent in 2017. In 2016, 64 percent of respondents said they were not likely to use shared economy services like Airbnb, Lyft, Uber and VRBO.
"This is the first time we've seen intent to use sharing economy services decline, particularly among Millennials, which is surprising as they led its early adoption," said Daniel Durazo, director of communications at Allianz Global Assistance.
MMGY Global saw a similar decline in their just-released Portrait of American Travelers (POAT) survey – with 33 percent of overall respondents saying they have interest in using shared economy accommodations this year, versus 41 percent last year. This year's respondents' intent to use shared accommodations is even below the 2016 level of 37 percent.
While usage of ride sharing has increased steadily in the MMGY Global survey the last four years, the intent to use these services showed a similar decline to lodging. According to MMGY, 73 percent of travelers said they prefer ride sharing over taxis in 2018, down from 82 percent in both 2017 and 2016.
Each survey revealed different insights into this mindset. In the Allianz survey, 33 percent of travelers rated the quality of traditional services higher than shared economy; 35 percent rated their booking experience better; and another 44 percent said they prefer traditional services when something goes awry on their vacation. (Allianz did not break out answers for shared car and lodging services.)
When it comes to lodging, more than seven out of ten respondents to the MMGY Global survey said that they don't want to share their accommodations with strangers when on vacation, while two out of three said they simply prefer the location of hotels in their destination. Some 50 percent of these travelers said the value of traditional hotels is equal to that delivered by shared lodging.
For ride sharing, safety, "surge pricing" premium fares, and the culture of Uber and Lyft were the top three reasons why MMGY Global respondents would not choose these services.
Millennials still driving shared economy usage
Each survey showed that younger travelers are both the most familiar with and have the higher intention to use shared economy services.
In the Allianz Index, 93 percent of Millennials (ages 18-34) said they were aware of sharing economy services, versus 88 percent of Gen Xers (ages 35-54), and 70 percent of Baby Boomers (ages 55+).
Further, three out of four (76 percent) Millennials and those earning over $50,000 (67 percent) are most likely to trust sharing economy services, Allianz said, compared to seven in ten (68 percent) of Gen Xers, almost half (46 percent) of Baby Boomers, and less than six in ten (54 percent) of Americans making less than $50,000.
MMGY's survey showed that 46 percent of Millennials were interested in using a shared lodging service for vacation, versus 31 percent of Gen Xers and 22 percent of Baby Boomers. While nearly three out of five Millennials responded to the POAT survey saying they prefer shared economy lodging over traditional hotels, only 44 percent of Gen Xers did. Interestingly, 49 percent of Baby Boomers said they preferred shared economy lodging over traditional hotels.
While most experts believe Millennials have been key to the success of companies like Airbnb, Uber, Lyft and VRBO, the Allianz Index said that one-third (33 percent) of this demographic believes "traditional services provide the best overall experience," up from 22 percent in 2017. Millennial respondents also told Allianz that they believe traditional services offer better customer support when things go wrong (38 percent).
In the POAT survey, Gen Xers and Millennials were the most likely to believe that the quality of sharing economy accommodation "can uniformly match" that of a hotel (54 percent and 52 percent respectively), versus 46 percent of Baby Boomers.
Durazo believes Millennials want the value and authentic local experiences that are offered by sharing economy services, but still want the product and overall experience offered by traditional services. Travel suppliers seeking Millennial travel dollars should play to these two wants and needs, he said.
MMGY's POAT survey also found Millennials to be the most flexible, in terms of vacation lodging location. Some 40 percent said they found shared lodging accommodations were where they want to be, versus only 36 percent of Gen Xers, and 28 percent of Baby Boomers.
The Allianz Sharing Economy Index was conducted May 2-5, 2018, by national polling firm Ipsos Public Affairs, using a sample of 1,005 Americans from the Ipsos I-Say panel. The margin of error is +/- 3.5 percentage points.
MMGY Global's POAT survey interviewed 2,967 active leisure travelers in February 2018. Respondents were adults who reside in the U.S. and have an annual household income of $50,000 or more (890 of whom had an annual household income of $125,000 or more); and took at least one leisure trip of 75 miles or more from home during the previous 12 months requiring overnight accommodations. The POAT survey's margin of error is around 2-3 percent.