Surging Demand, Record-Breaking Sales Characterize First Six Months of 2023
by Dori Saltzman /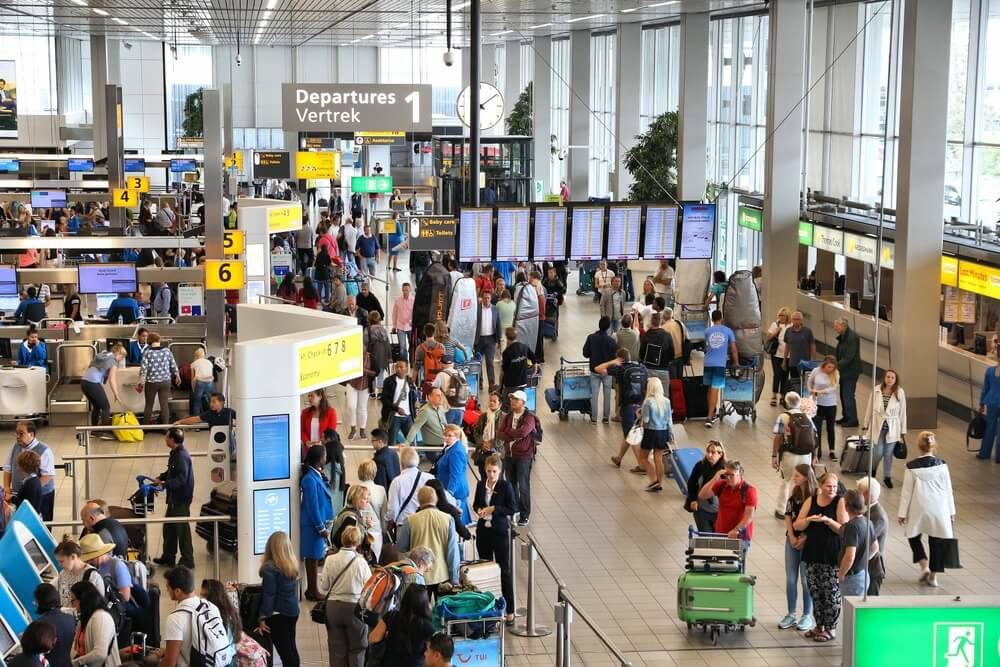 Talk about a rebound. Just one year ago, travel advisors were still feeling the pressure from an unexpected COVID-19 variant and confusion over travel regulations. This year, COVID-19 is so far in the rear-view mirror, it's hard to remember the lean days. Demand is surging and nothing – not high prices or talks of economic woes – is slowing it down.
These were just some of the talking points discussed when Travel Market Report spoke with seven host agency, consortia, and franchise executives for a six-month check-in looking at how the first half of the year went, as well as what the future holds.
Best. Year. Ever.
"This year, so far, is amazing," Michelle Fee, founder and CEO of Cruise Planners told Travel Market Report. "It's off the chart… It makes me laugh because the last few years they were complaining about no business. And now they're complaining that they are just so busy they can't keep up with it."
"2023 has been phenomenal," echoed TRAVELSAVERS' chief sales officer Kathryn Mazza-Burney. "The first six months you look at our premium and luxury and we are seeing anywhere from high double to triple digit growth. And a lot of this is based off of 2019, which says a lot. And then you look at our mid-market, fun and sun, again, double to triple digit growth."
Cruise Planners and TRAVELSAVERS are in no way alone when it comes to booming business.
"It's absolutely amazing on all fronts," said Jackie Friedman, president of Nexion Travel Group. "We have had record growth in terms of sales. 2019 was a really strong year for us and pretty well across the board, we're well up over '19."
You don't even have to look at the full first six months to see how good business is, said David Kolner, executive vice president of Virtuoso.
"For just Q1 plus April, the most recent number is 191% of 2019 sales… so almost double 2019. And you think, at the time in 2019, we though this is the golden year, how can we even do any more? It's really almost unthinkable."
"It's incredible to be talking about bookings and sales back in the double digits," said Debbie Fiorino, COO of World Travel Holdings, the parent company of Dream Vacations. "Earlier this year, during Wave Season, it was record-breaking double digit growth both in land and cruises and the momentum has been continuing."
Jeff Anderson, co-CEO of Avoya Travel echoed all four women. "Avoya has had a record-breaking booking year to date, for both Q1 and Q2."
Most impressively, he added, the organization has had an "influx" of travelers looking to book with a travel advisor for the first time.
Signature Travel Network is seeing the same resurgence, said the consortia's president and CEO Alex Sharpe.
"It's been a whirlwind. Sales have come back in a huge way... We'll book a billion dollars more this year than we ever have. It's so exciting."
With sales volume so high, the agency groups are breaking other records as well.
"We're going to have a record number of what we call Circle of Excellence, which are our top producing advisors," Friedman said.
And Fee told us, "We just did the largest commission run ever in the history of Cruise Planners. And that's the fifth time we have broken a record since we got back in the swing of things from COVID from last year."
However, Mazza-Burney did tell TMR not all segments are firing on all cylinders for TRAVELSAVERS advisors, at least not for 2023. (It's a different story for 2024 bookings.)
"We are seeing flat to small growth in the mid-market for 23," she said.
Longer Booking Windows Are Back
One trend most of the executives TMR spoke with said they're happy to see back is the longer booking window.
"We're looking at numbers and nearly 60% of everything that was purchased last week was for 2024 and beyond," said Fee.
"We are seeing different trends where some luxury brands are booking very close-in and contemporary markets are booking further out than historical booking seasons," Avoya's Anderson said.
That long term window with contemporary cruises is something Signature is seeing as well, Sharpe told us.
"When I look at Royal, Norwegian, even Carnival, [they're] up significant going into 2024," he said. "We're up right at 10%, '24 versus '23, same time as last year. And that's on a same store basis. We're up even more when you consider our new agencies.
Same thing at TRAVELSAVERS.
"Taking [the numbers into '24] and the numbers are off the charts, in all segments of the business," Mazza-Burney said, emphasizing that that included mid-market travel.
Fiorino told TMR that Dream Vacations franchisees are still getting lots of close-in booking requests but because of capacity constraints they're finding ways to turn those requests into 2024 vacation planning.
"But people are looking for summer sailings and they're looking for good deals and those things don't really exist right now for summer… What's happening is they're booking them resort vacations for this year, and then they will plan their summer cruise for 2024 at the same time because it could happen again next year. And they need to plan ahead, otherwise they're going be in the same situation."
Few Surprises
When asked if anything about the first six months of the year were surprising, most executives agreed the only real surprise was how strong the rebound has been.
"I think the continued rebound specifically for U.S. outbound travel still continues to impress particularly as it relates to 2019 being a record year. And how 2022 was a record year for many people, and how 2023 is going even beyond. I mean, it's so impressive," said Kolner.
Fee echoed Kolner.
"I knew that travel work was going to come back and there was going to be a huge demand, but this strong, I didn't realize how incredible it was going to be. I also didn't expect to continue to see such a far out booking window," she said.
"I don't think anything's really surprised us other than just maybe the velocity in which everything came back," Sharpe added. "We expected it to be busy, but it's been better than advertised."
"It's far exceeding what we had anticipated going into to 23," Mazza-Burney said.
Fiorino said she's been most surprised by how much clients are willing to pay, especially amid a background full of the media speculating about inflation and recession.
"I think that that's been a little surprising, but people are spending the money."
That's been surpirsing for Mazza-Burney as well.
"I've seen in planning my own travel, I've seen what those numbers are. They haven't stopped me from traveling. And when I talk to travel advisors, and it's shocking when you see it, but it's not stopping people. They're like, okay, I guess we're just gonna find a way to pay for that ticket."
She said she's also surprised by the resilience of last minute bookings, particularly in the mid-market segment.
"If you look at the booking pattern, which we were surprised to see, people are still booking very close in. So, we still have plenty of time to end the year on a very strong on the mid-market," she said.
What's Next?
As for what business looks like for the next six to 12 months, executives said they expect much of the same.
"We don't see the momentum decreasing by any significant means," Fiorino said.
Cruise Planners' Fee wet even further. "We really do expect next year to be another record breaking year."
Friedman said Nexion also expects the next six to 12 months to bring continued growth, which she expects to be the result of a mix of close-in and further out bookings.
"I still think we're going to see some close-in travel but we're coming up with new marketing ideas to start stimulating demand for '24," Friedman told TMR. "A lot of folks are already turning their focus to next year and even the year after, but we're certainly not standing still."
While Sharpe said he doesn't expect a slow-down, he emphasized that certain segments of travel still need work to bring back to full speed.
"We still have some work to do [in luxury] and I think later this summer we're going to understand the luxury market far better once Crystal and Explora launch in earnest and they're sailing," he said. "I think there's been a lot of, let's wait and see what those look like."
Mazza-Burney also mentioned the luxury market as one to keep an eye on in terms of quieting down.
"We have seen a bit of a slow down, I'll say in the premium luxury. It's gotten a little bit quieter," she said.
Sharpe added that with so much new expedition and luxury cruise options coming on line this year and into next, advisors still have work to do to identify the clients that are a good match.
"New guess to the brand, new guests to cruising. I think there's such a huge opportunity in the luxury space."
Recruitment On a Roll
When looking at the past six months, as well as what executives are expecting in the future, it's not only sales that are rolling in. Hosts, consortia, and franchise organizations are all far ahead in terms of recruitment as well.
"We're off to our fastest start in terms of bringing on new advisors," Friedman told TMR.
Anderson agreed, saying Avoya is seeing "a significant increase in people that want to become a travel advisor and join the Avoya Network."