The Travel Corporation Invites Travel Advisors on Jordan FAM
by Dori Saltzman /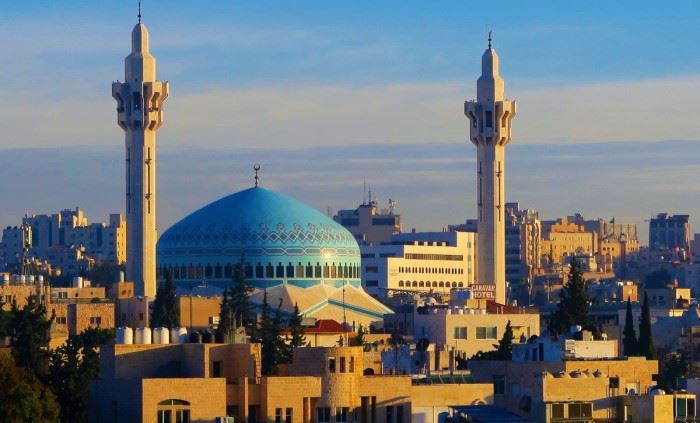 TTC Tour Brands is offering select travel advisors a one-of-a-kind Make Travel Matter FAM trip to Jordon. The trip is aimed at advisors with a passion for sustainable travel and was created in partnership with TreadRight Foundation and Royal Jordanian. The FAM will be held from December 2 – 7, 2022.
"We're very proud to be able to offer experiences on our trips that go beyond immersing in the culture of a destination and are specifically designed to support issues at the heart of the communities are guests are visiting," said TTC Tours Brands chief trade engagement officer, Guy Young. "TTC Tour Brands Make Travel Matter Experiences are an important part of our tour itineraries that offer an elevated experience for our guests. Our hope for this FAM is to not only reward travel advisors that go above and beyond for the brands, but to display to them the value in choosing brands who demonstrate a passion for sustainable travel, and how that can support the individual efforts of the travel advisor community."
During the FAM, advisors will visit iconic destinations in Jordon, but will also partake in Make Travel Matter Experiences such as a visit to the Iraq al-Amir Women's Association, a project that helps local women preserve their heritage. Advisors will also take part in a Make Travel Matter workshop where they'll gain in-depth knowledge on how to position these types of experiences and get behind the scenes with leaders across The Travel Corporation.
Advisors will also have the chance to connect with TreadRight leaders to learn what responsible travel means for TTC Tour Brands and how to communicate that to guests.
They'll also visit a Bedouin Amarine Camp, where they'll enjoy a traditional dinner, as well as a Trafalgar "Be My Guest" dinner experience with local Jordanians.
Advisors interested in taking part in the FAM can apply by reaching out to their local sales manager or by emailing fams@ttc.com. Twin share pricing starts at $1,180 per person with $300 per person for limited availability single supplement pricing. You can find more information here.