Tour Travelers Reveal Why They Choose Guided Vacations
by Dori Saltzman /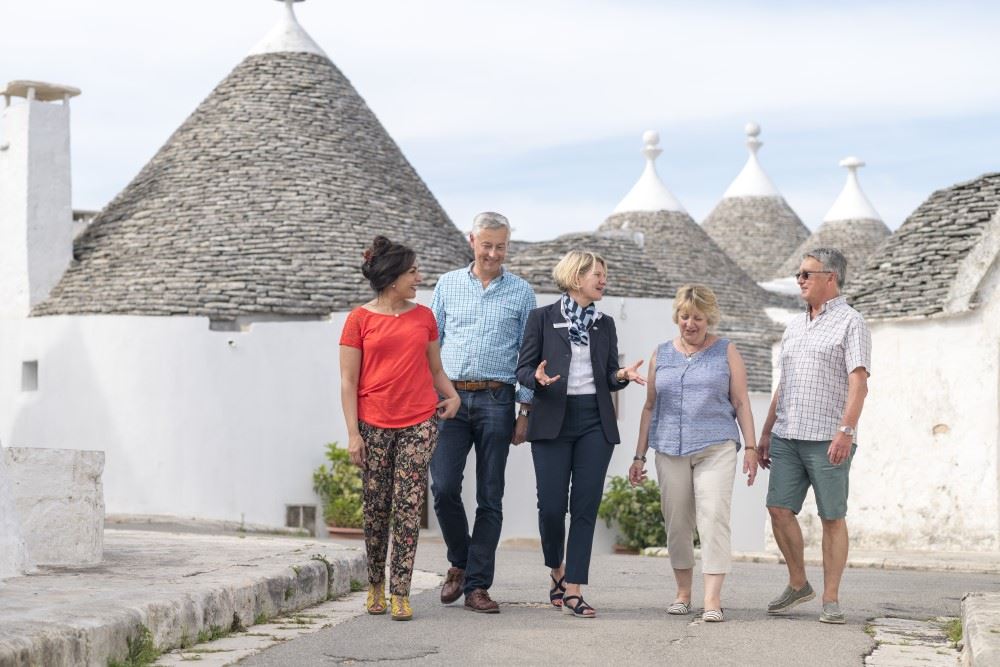 Access to hidden gems, connecting with like-minded travelers, and interacting with new cultures are some of the key reasons tour travelers say they choose guided vacations over other types of travel. These findings are based on The Travel Corporation's (TTC Tour Brands) first annual "Big Tour Study," which queried more than 7,100 TTC Tour Brands travelers to help advisors better understand the tour client.
"We strive to create the most knowledgeable and resourceful advisor community in the industry and continue to identify ways to better support our partners in this business," said Guy Young, chief engagement officer of TTC Tour Brands. "This comprehensive annual study will continuously demonstrate what the thousands of TTC tour travelers seek in their travel experience and serve as an asset for advisors, arming them with the insights they need to make the sale."
"Beyond knowing the ins and outs of each brand and itinerary, understanding traveler sentiment and purchase consideration is crucial information that our advisors need in their pockets to personally pair each traveler with the right travel experience for them – from premium to value, luxury or special interest," Young added.
Here are the top five insights from the survey, which queried past customers of Trafalgar, Luxury Gold, Insight Vacations, Brendan Vacations, and Costsaver.
1. Tour clients want to see hidden gems.
The majority of TTC Tour travelers cited bucket list travel experiences as the top motivator for going guided (87%). The same number (87%) said it is important that they get to experience off-the-beaten path moments and places during their bucket list trips. They also agreed they can only get such off-the-beaten path experiences with an experienced tour guide.
2. Tour clients want the assurance of destination and logistical expertise that tours provide.
Eighty percent of past TTC travelers said they trust that the people behind their tours are the top experts in planning travel to the destinations TTC offers.
3. Tour clients want to visit new countries and meet new cultures.
The survey found that encountering new cultures (70%) and visiting a new country (67%) are driving factors for clients to choose a tour. These travelers are also open to spending more to guarantee a premium (32%) and personalized (43%) experience.
4. Tour clients want to connect with like-minded travelers.
Nearly half of past tour participants cited the opportunity to easily connect with like-minded travelers as something they're looking for when planning travel.
5. The two-week European getaway is most popular with working professionals.
The majority of U.S. working professional who book a TTC Tour are opting for tours that range from eight to 14 days. Retirees are more likely to book a tour of 15-plus days. As for where they want to go: Europe & Britain reign supreme (83%), with the top destinations within that being Italy (37%), England (35%), and Ireland (33%).
As an added insight, the majority of the 7,190 survey respondents were female (67%), aged 55 or older (89%) and retired (56%). The average household income for the majority is $150,000.