Travel Advisors Face Slew of Headwinds in 2023 Into 2024
by Dori Saltzman /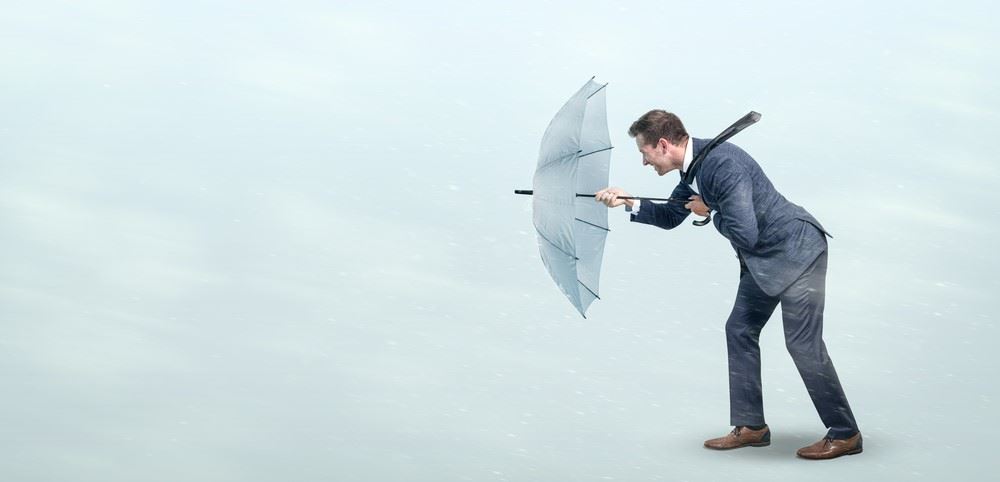 Sit down to talk to any number of travel advisors these days and so many bookings, so little time is a refrain you'll hear over and over. And while a boom in bookings is great, it creates a number of road bumps making life more difficult for advisors. So, too, do high prices, economic uncertainties, and other headwinds facing the agency community over the next six to 12 months.
These were among the key worries franchise, consortia, and host agency executives brought up in conversations with Travel Market Report for a six-month check-in.
(See Surging Demand, Record-Breaking Sales Characterize First Six Months of 2023)
Busy, Busy, Busy
One year ago, it would have been difficult for advisors to imagine being so busy that they're having to turn business away, but that's where many advisors find themselves right now.
"They're thrilled, but they're exhausted," Debbie Fiorino, COO of World Travel Holdings, the parent company of Dream Vacations, told Travel Market Report. "That's what we talk about every day. That is their biggest struggle. How do I handle all this business? That that continues to be a headwind."
Michelle Fee, CEO and co-founder of Cruise Planners agreed. "They're so busy that they don't even have time to get back to all the travel quotes… It's a good headwind but I do feel like agents are feeling overwhelmed right now."
Alex Sharpe, president and CEO of Signature Travel Network added that being so busy makes it hard for advisors to keep up with what's new, making it harder to match clients with the best products for them.
"The biggest thing for advisors is the busier they are, the less time they can spend really digging in with products," he said. "There's so much new stuff coming. When I think about cruise, there's an avalanche of new expedition and luxury. How is it different? What's important to your customers?"
"Everybody is busier than they've ever been before," said David Kolner, executive vice present of Virtuoso, pointing out the burnout is a risk to watch out for.
"I really encourage advisors to take care of themselves," he said. "You need to regenerate your own enthusiasm. It can be utterly depleted and we don't want people leaving the industry because they're so burned out. Take care of yourself. It's not necessarily about balance and there's no perfect answer, but there is a degree of harmony that you need to have in your life."
Opportunities Amidst the Busyness
One thing several of the advisors we spoke to pointed out is that being so busy actually presents opportunities to advisors that they might never have had previously.
Opportunities include hiring new advisors, becoming better at finding efficiencies in their business, and redefining their business and narrowing their sales focus.
"A lot of our advisors today, they're turning away business because they just can't keep up with it," said Kathryn Mazza-Burney, chief sales officer at TRAVELSAVERS. "But they're turning away business that they probably should have turned away years ago. They're working smarter not harder these days."
"A lot of them have changed focus," agreed Sharpe. "A lot of them have been more selective in the business that they're taking or charging higher fees."
Sharpe joked that charging fees hasn't been as effective in reducing workload as some advisors anticipated. "What I hear over and over again is, we raised our fees thinking we would curtail some of the demand and people are going, okay, I'll pay."
"Many are looking to hire help or find new ways of being more efficient," Fiorino added, mentioning its' also given franchise headquarters – and consortia and large host agencies – the chance to create programs that can help with these opportunities.
Economic Uncertainty, 2024 Election
It's still unclear whether the economy will hamper travel advisors over the next six to 12 months, but with recession fears still high, it's always a possibility.
"It's really hard to guess how exactly things are going to turn out," said David Kolner, executive vice president of Virtuoso. "One number we've been watching is excess savings, which is still in the neighborhood of about half of the peak of what it was during the pandemic, still a significant amount. I think excess savings are still driving that feeling of people feeling rich despite inflation, particularly with high net worth. It's doing down, it's receding and it could change… but I think it's going to continue for a little bit longer."
"Not knowing when the consumer might tighten their belt on spend," is something that Fiorino said she thinks about.
"Another headwind as we go into 2024 is a slowing economy and an election," she added.
To minimize the impact of election jitters, she recommends advisors continue to book '24 and '25 vacations, "…because you want to get them now versus when they might start to say, I might wait."
Sharpe agreed. "If we do 12 months, we're going to start feeling the election. I don't want to overstate that because I think sometimes we overstate the importance of elections but I do feel like this one's going to be more contentious. I think that's a concern."
Fiorino added that she believes pricing, specifically cruise pricing, will go down as we near the election. On the bright side, she pointed out, "We've seen during difficult economic times, when price goes down, we sell more."
OTA Competition, Travel Advisor Value Proposition
Despite an awareness of the value travel advisors bring never being higher, some executives said certain age-old headwinds aren't going anywhere.
"I think a headwind for this distribution channel always is the value of a travel advisor," Dream Vacations' Fiorino said "We have to all continue to talk about the value of using a travel professional and not going direct."
High Prices
High prices, particularly for air, was something several executives pointed to as a headwind.
"The biggest headwind is the cost of air," Fee said adding that in some cases higher prices are forcing people to reconsider their vacation options. "Some people, because of the cost of air, might have changed, not the fact that they're going on vacation, but where they are vacationing."
"Pricing is just off the charts and I don't see a softening in that yet," added Mazza-Burney.
Nexion's Friedman also spoke about higher prices, but was more concerned with how higher prices account for a lot of their "great numbers" versus an abundance of bookings.
"Transactions may not be quite back to '19 levels in some cases so if the prices drop and the transactions don't continue to go up, that can be a challenge," she said.
Tied in with high pricing, Mazza-Burney said are issues with capacity, again particularly with air and especially for those who book their land or cruise trips well in advance but then wait – perhaps too long – to purchase their air.
"I think they [advisors and clients] have to be careful," she said. "There's a major shortage of pilots and with flight attendants and there's no end in sight."
Not Enough Travel Advisors
A final headwind several executives mentioned is the lack of new entrants into the travel advisor industry, an issue TMR will look at next week in a separate article on the need for new blood and what is being done to bring more people in.
"We are not overcoming that unfortunately," Mazza- Burney said, adding she believes that is the number one headwind facing the advisor community.