What Advisors Should Know About Complying With DOT's Consumer Protection Rules
by Paul Ruden /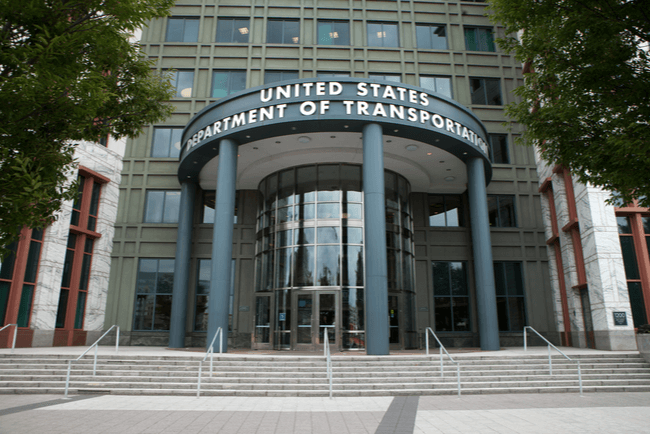 In last month's column, I discussed some of the principles involved in the Department of Transportation (DOT) final rule codifying the definition of "unfair and deceptive practice." I stated I would explain some of the details of the definitions that travel advisors should understand as they go about complying with DOT"s consumer protection rules.
First, is the question of the role that "intent" plays in DOT enforcement decisions. Travel advisors should understand that DOT policy is based on the idea that "intent is not an element of unfairness or deception." Thus, a finding that an unfair or deceptive practice occurred does not require proof of intent to deceive. However, it does not mean that intent is completely irrelevant either. Intent may be relevant, for example, to the penalty applied.
DOT regulations state that "the penalty should reflect due regard for … the violator's knowledge and intent …." Viewed this way, intent may be a kind of defense regarding the penalty but not the offense itself. DOT's view is that deception is primarily an "outcome" question – was the consumer deceived in fact about something of consequence? Conduct leading to deception-in-fact may be enforced against even if the perpetrator lacked intent to deceive.
Advisors should also understand that "the term "substantial harm," is an essential part of an enforcement finding. "Substantial harm" necessarily excludes "trivial or speculative harm" but DOT's policy is that it may enforce against conduct that "is likely to cause substantial harm" even if no actual current harm can be proved. This may seem somewhat metaphysical and threatening but keep in mind that one-off situations are unlikely to lead to enforcement. Thus, for example, if a consumer complained to DOT that an advertisement misled her and DOT examined the ad and could show that the ad was inherently misleading about material facts, it could bring enforcement action without proving that other consumers were also actually misled. It would simply find that the ad was likely to cause substantial harm because of its inherently misleading nature that would affect many consumers who saw it.
At the same time DOT has expressly acknowledged that,
We agree that deception is judged in reference to a reasonable consumer and believe that these concepts are adequately reflected in the phrase "acting reasonably under the circumstances," regardless of whether the word "consumer" is singular or plural.
The balance of the final rule explanation largely deals with process issues related to holding of formal hearings in certain types of rulemakings. Advisors may find some comfort in DOT's summary of its final rule on the meaning of "unfair" and "deceptive,"
… this final rule requires the Department to support a finding of an "unfair" practice by demonstrating that the harm to consumers is (1) substantial; (2) not reasonably avoidable; and (3) not outweighed by offsetting benefits to consumers or competition. Similarly, it requires the Department to support a finding that a practice is "deceptive" by showing that: (1) the practice actually misleads or is likely to mislead consumers; (2) who are acting reasonably under the circumstances; (3) with respect to a material matter.
Finally, the best path to avoiding enforcement action is to understand and assure that everyone in an agency is following the myriad consumer protection rules that DOT has prescribed. The additional benefit of this approach to business is that your clients will be less likely to believe they have been mistreated.
The real good news is that the number consumer complaints to DOT regarding travel advisors is very small, at least indirect testimony to the diligence of advisors in following the regulations that protect consumers. The year 2020 saw a huge increase in complaints related to refund issues. These concerns appear to be primarily the result of airlines that refused, despite multiple demands from DOT, to refund monies paid for tickets on flights canceled due to COVID-19 issues of various kinds. Travel advisors could not refund money they didn't have and didn't have the right to – those monies were paid to the airlines as required by them to secure reservations. This is not the place to settle those concerns, but it is appropriate to note that the complaint history at DOT has been affected by this unique, and hopefully never-to-be repeated, experience.
The complaints became so voluminous that DOT fell behind in processing them. The data for October 2020 that normally could have been revealed in the December 2020 report will not be published until the week of January 11, 2021.