Carnival Will Sail a 'Small Number' of Unvaccinated Kids During Texas Restart
by Daniel McCarthy /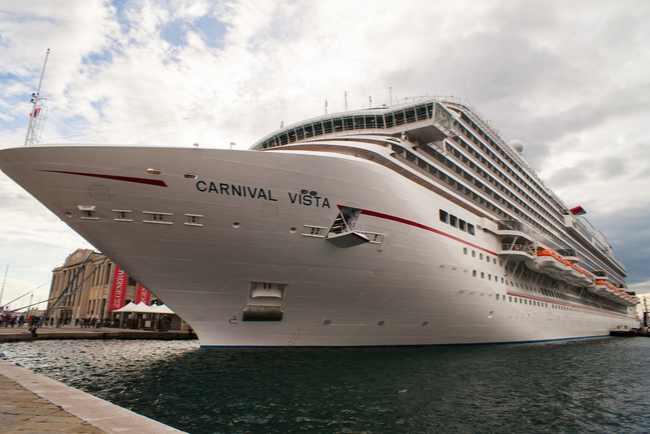 Carnival Cruise Line's return out of Galveston will not be all vaccinated.
After announcing the return out of Galveston aboard Carnival Vista on July 3, Carnival this week told guests that while 95% of guests onboard will be vaccinated, and will be required to present proof of vaccination at the time of check-in, there will be some exceptions.
Carnival is planning to "accommodate of a small number of exemptions, as allowed," it said in a letter to guests this week. Mainly, that will include a "small number of unvaccinated guests," children under 12-years-old who are not yet allowed to be vaccinated under federal law.
All unvaccinated passengers, children included, will have to follow different rules on board, including wearing face masks, and will have to undergo some form of testing prior to the sailing.
In a statement to TMR, Carnival said that guests who want to bring unvaccinated children onboard are being asked to put their names on a list for follow-up communication (online only). Those who determine the time is not right to sail may call Carnival or their travel advisor, by June 14, to help them rebook for a later date.
Those who are vaccinated will not be required to wear a facemask or maintain physical distance while onboard. However, all guests will have to follow local guidance at the destination they visit.
The move allows Carnival to get back to sailing quicker than it would should it have gone forward without a vaccination mandate—the CDC is requiring cruise lines who want to move forward with unvaccinated sailings to have test sailings prior to their restart.
It will also allow Carnival to give guests a closer-to-normal cruise experience, especially for those on board who are vaccinated.
All guests, aside from those children who are unvaccinated and who Carnival has approved beforehand, will have to be fully vaccinated at least two weeks prior to sailing and will have to show proof prior to boarding.