Norwegian Cruise Line Returns to U.S. Sailings with Alaska Cruises this Summer
by Daniel McCarthy /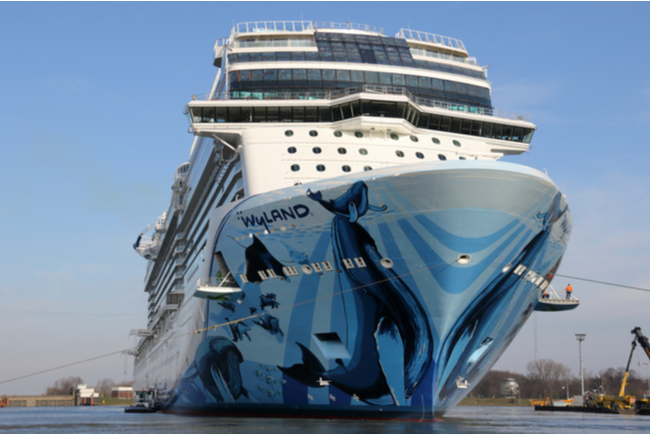 Another major cruise line is making plans to sail the Last Frontier this summer.
Norwegian Cruise Line (NCL) on Monday announced that it expects to make its return to sailing out of U.S. ports starting on Aug. 7, 2021, when it will sail a series of seven-day Alaska itineraries out of Seattle, a city that the cruise line considers its "second home."
"Seattle has always been our second home, and we are beyond excited to return to this incredible homeport and to once again bring our guests to Alaska," said Harry Sommer, president and chief executive officer of Norwegian Cruise Line.
"Twenty-one years ago, we were the first to offer itineraries to Alaska from Seattle, and we continue to celebrate a strong relationship with our partners in this spectacular destination. We have been waiting for a very long time to announce a resumption of cruising from the U.S. We are so proud to be sailing for the first time in over a year from our special homeport of Seattle to the breathtaking state of Alaska."
Norwegian Bliss will sail Alaska itineraries out of Seattle through Oct. 16, 2021. The itineraries include stops in Skagway, Juneau, Ketchikan, and Icy Strait Point, with each stop offering between 7 and 13 hours of port time.
All guests must be fully vaccinated to get onboard.
With the announcement, Norwegian joins a number of other cruise lines, including Celebrity, Royal Caribbean, Princess, and Carnival. All of those lines along with NCL made a commitment to Alaska shortly after the U.S. House of Representatives unanimously approved a bill that would save the Alaska cruise season.
The bill, which can be found in full here, allows Alaska-bound cruise ships to bypass restrictions that were preventing ships from sailing out of the U.S. ports, including ports in Washington State, through Canada to Alaska.
It exempts large cruise ships from the Passenger Vessel Services Act, which requires cruise ships to either start their itineraries in Canada or stop in a Canadian during them. That means that Transport Canada's ban on cruise ship travel into 2022 would not prevent Alaska sailings from going forward. The exemption would then end in February 2022.
All lines are still subject to Centers for Disease Control rules, which have not yet allowed for sailings out of U.S. ports. Most cruise lines have said that they anticipate the CDC allowing for sailings to restart in July.