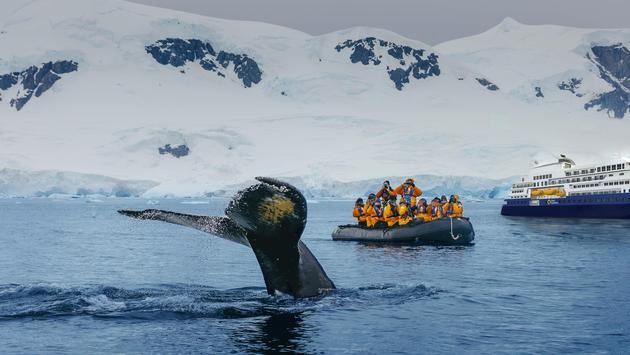 Quark Expeditions' launched a "Book with Confidence" policy to ensure passengers and travel advisors are covered during the coronavirus crisis and feel secure in booking future polar expeditions.
Quark Expeditions' first Arctic 2020 voyages are scheduled to embark on May 1, 2020. All departures currently remain on schedule, and Quark is monitoring travel restrictions daily.
They can rebook on a future departure that sails by Sept. 30, 2021 or request a Future Travel Refund Credit. North Pole voyages on the 50 Years of Victory are excluded.
Additionally, final payment dates are extended up to 30 days prior to voyage for all Arctic 2020 voyages departing between Oct. 1 and Dec. 31, 2020.
If a guest decides to cancel, Quark Expeditions will issue A Future Travel Refund Credit (FTRC) for 100% of the deposit or partial payment received or for 120% for bookings on voyages where 100% payment has been received. They must be redeemed by Nov. 30, 2020.
The FTRC also can be transferred to a friend or family member.