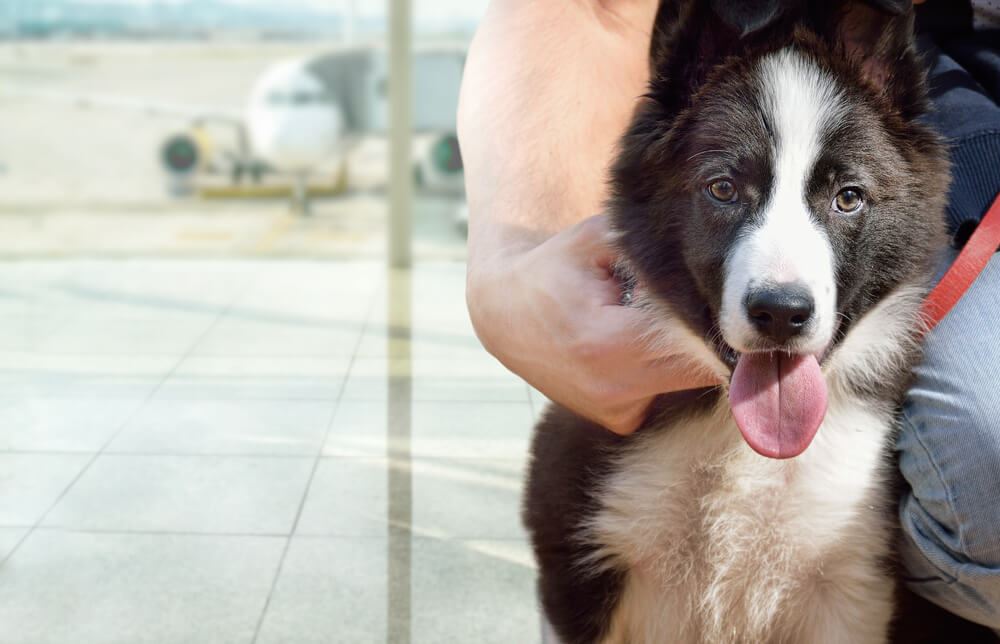 Pet owners love their furry friends and hate to leave them behind when they travel. But while bringing a cat, dog, or other animal along on vacation may sound enticing, some pains come along with it. This can be where travel advisors come in to work out practical solutions and manage clients' expectations for traveling with a pet.
Regardless of whether the traveler is driving, flying, or sailing to their destination, there are always important considerations to make when having a pet in tow. Carol Schaer, director of operations and leisure travel programs at Vai Travel in South Carolina, told TMR that she communicates "the three 'Ps'" to clients who want to travel with pets: "Be prepared, be patient, and be polite."
Be prepared
This part is first and foremost, and it means to know your stuff. Every single airline, hotel, and destination (if traveling to another country) has different policies regarding pets. Airlines have limits on the size and breed of the animal, as well as whether they can be in the cabin or need to be in a crate. Hotels, if they allow pets at all, also have restrictions for pets and may or may not allow guests to leave the animal unattended in the room.
"Call around to the properties and ask those questions," Maria Diego, a travel advisor at Departure Lounge, told TMR, in terms of what advisors can do when booking travelers with pets. "It's important to know what their particular policies are."
When traveling to a different country, even if it's not by airplane, the animal will have to be up to date on their vaccinations. The traveler also needs proof of vaccination within a certain time frame, depending on the destination country. In Australia, pet owners would need to apply for a pet import permit and then put the pet in quarantine for 30 days when they arrive.
Being prepared means knowing all these restrictions and planning. A traveler should never simply show up to the airport terminal or hotel lobby with a pet and without any prior planning. There are fees to bring a pet along, and booking far in advance is the smartest move.
Be patient
Animals can be fussy, and patience is key. Taking them on a long car ride will probably mean stopping every couple of hours to let them out, for example. If a hotel doesn't allow pets to stay in the rooms alone, this could also alter the trip. The traveler would need to go to pet-friendly restaurants and attractions – or stay in the hotel room.
Travel advisors can gauge if their clients are fit to vacation with their pets by asking lots of questions about their intentions for the trip, such as why they're bringing the pet in the first place and how they'll handle potential mishaps, Schaer noted.
She added that she's had clients who have lost their dogs at the airport and even a client whose dog died in an airport.
"You really must be very careful," she said. "It's a selfish thing to take a pet [on a plane] unless you're moving, of course. If you put them in a crate, and it's the first time they're in a crate, that's where you need to be patient.
"I get it, I love my dogs, and I would want to take them along, too, but you have to be patient with them," she added.
Be polite
Pet restrictions exist for a reason. Therefore, being polite means being respectful of pet policies at hotels and other locations. Many problems could arise when animals are around new people in new places – defecating on planes, biting people, or causing someone to have an allergic reaction are just a few. Schaer advises her clients to be understanding of those who may feel uneasy about being around the pet, or those who may question them about it.
Schaer also noted that some clients may claim they have an emotional support animal to get their dog, cat, or other animal on board. Policies for traveling with a support animal vary, while service animals are typically allowed. Either way, they need to be officially registered as such.
"A lot of people try to use the support animal thing," Schaer said. "There are only so many ways to do that, but once a support animal bites somebody, you know they're not a support animal."
Pet-friendly locations
Although traveling with a pet has its challenges, certain destinations are particularly pet-friendly and great for dogs. Diego said more of her clients began bringing their pets on domestic road trips during the pandemic.
In one case, a client brought their bird along for the ride to Arizona, Colorado, and New Mexico – and had very particular requests.
"I had a client who traveled with her 26-year-old love bird who had certain temperature and human dietary requirements," Diego said. "[The bird] could only eat filet mignon and carne asada – those were her two meals. I had to call the hotel and see if the room could be climate-controlled and if the chef could cook those things. She also had to have a balcony room for the bird to get fresh air."
Diego recommends standalone accommodations near nature preserves or beaches that allow dogs and other pets. Her personal favorites are San Ysidro Ranch in Montecito, California, and the Montage Palmetto Bluff in South Carolina.
Schaer noted that many European cities, such as Paris and London, are extremely pet-friendly, as well as many places in Canada and New England, including campsites.
Kennels on the Queen Anne II
Cunard's Queen Anne II is the only cruise ship that allows pets other than service animals on board – but with a few caveats. The ship only makes Transatlantic crossing trips with pets between New York and Southampton, and pets are only allowed in the kennel area – not on other parts of the ship.
Rob Clabbers, president of Q Cruise & Travel in Chicago, told TMR that he and his team book dozens of cats and dogs on the cruise ship each year. The ship has 24 large and small kennel spaces, as well as a play area outside the kennels.
"Travelers should probably look at it as transportation for their dogs or cats – not a "bring your pets along on a cruise," Clabbers said. "We typically reserve kennels for clients who are moving between the U.S. and Europe with their pets."
The fee for bringing pets on board Queen Anne II is about $800 for a small animal or $1,000 for a large animal, although kennels can be combined for larger dogs. These spaces typically need to be booked a year and a half in advance and sell out rather quickly after new sailing bookings begin.
"While last-minute cancellations sometimes open up a spot, due to paperwork, rabies shots, and other requirements, booking a kennel is not typically something that can be done just before departure," Clabber said.