Virgin Voyages, Viking & Disney Cruise Line Take Top Spots in U.S. News 2023 Best Cruise Rankings
by Dori Saltzman /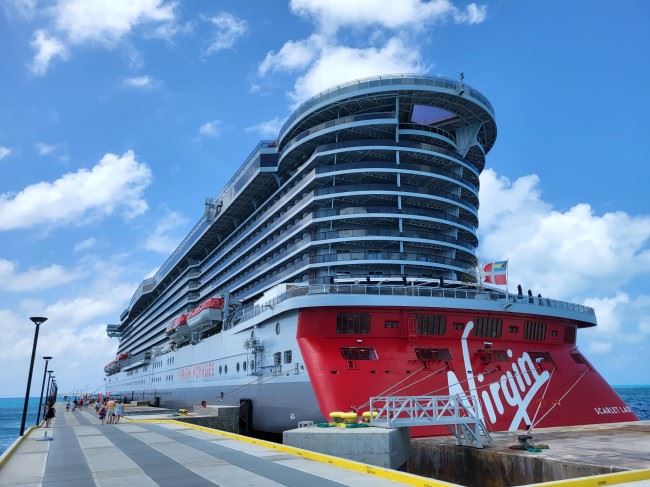 In its first full year in business, Virgin Voyages took the top spot as the Best Cruise Lines for the Money in U.S. News 2023 Best Cruise Rankings. It also ranked in the top three as one of the Best Cruise Lines in the Caribbean. The top spot there went to Disney Cruise Line, which also took the top spot for Best Cruise Lines for Families (for the ninth consecutive year).
Viking also stayed dominant in the publication's rankings, taking the top spots as Best Cruise Line for Couples, Best Cruise Lines in the Mediterranean, and Best Luxury Cruise Lines.
Here are the top five cruise lines for each of the publication's six categories. Find the full results here.
Best Cruise Lines for the Money
1. Virgin Voyages
2. Carnival Cruise Line
3. Celebrity Cruises
4. MSC Cruises
5. Princess Cruises
Best Cruise Lines for Families
1. Disney Cruise Line
2. Royal Caribbean International
3. Carnival Cruise Line
4. Norwegian Cruise Line
5. MSC Cruises
Best Cruise Lines for Couples
1. Viking Ocean Cruises
2. Seabourn
3. Azamara
4. Virgin Voyages
5. Regent Seven Seas
Best Cruise Lines in the Caribbean
1. Disney Cruise Line
2. Virgin Voyages
3. Celebrity Cruises
4. Royal Caribbean International
5. Carnival Cruise Line
Best Cruise Lines in the Mediterranean
1. Viking Ocean Cruises
2. Seabourn
3. Azamara
4. Celebrity Cruises
5. Oceania Cruises
Best Luxury Cruise Lines
1. Viking Ocean Cruises
2. Seabourn
3. Regent Seven Seas Cruises
4. Azamara
5. Silversea Cruises