A New 'Air Taxi' Service is Coming to Chicago O'Hare International Airport
by Daniel McCarthy /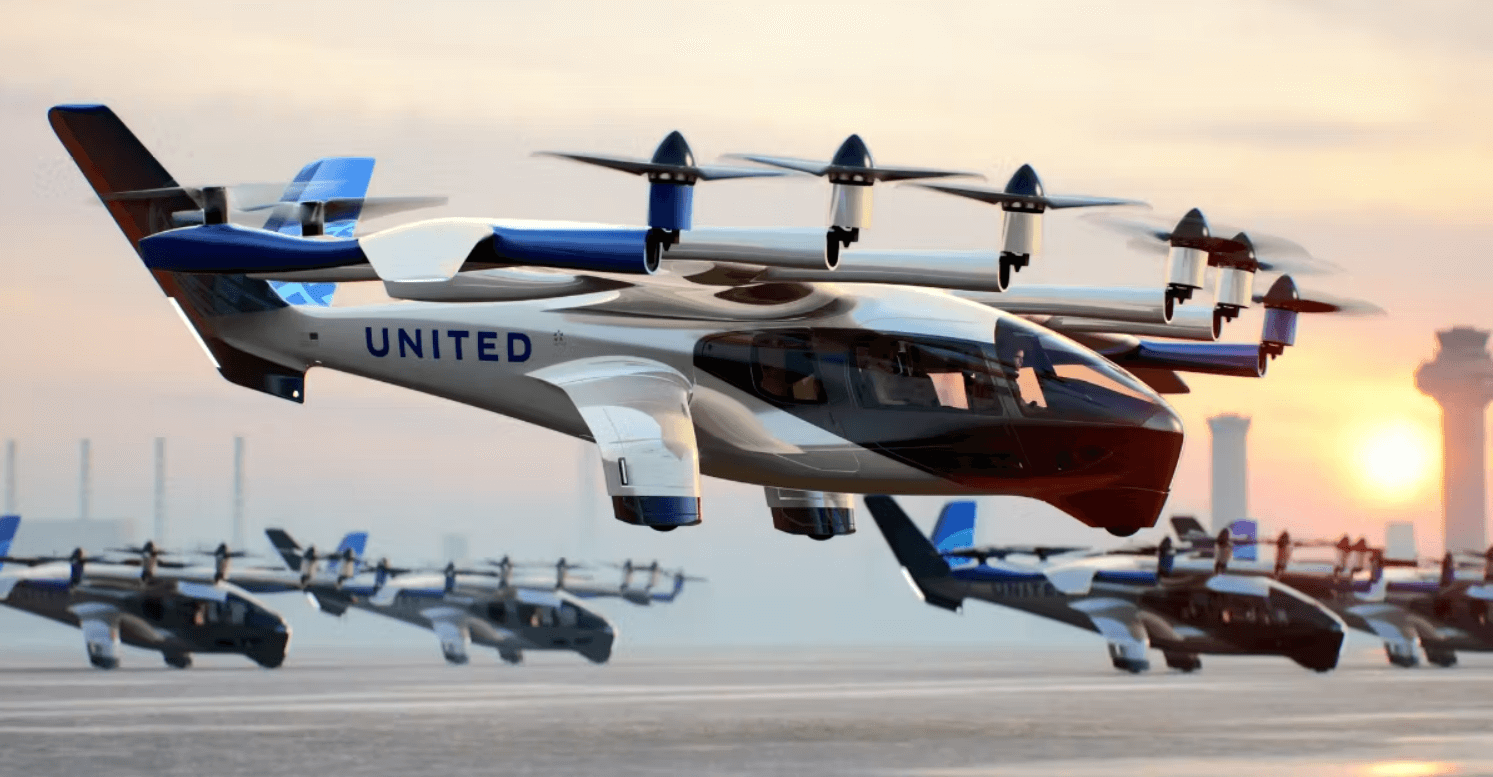 Travelers landing at Chicago O'Hare airport will soon have a new option to get from the airport to the city's downtown.
United Airlines is bringing a new air taxi service to the airport that will allow guests to go from O'Hare to a landing pad about three miles west of the South loop neighborhood, which is not far from the Chicago downtown.
The trip, which could take an hour or so via car, will take about 10 minutes via an eVTOL (electric vertical takeoff and landing) vehicle. The vehicles can go as far as 100 miles at speeds up to 150 miles per hour.
The service, which is expected to start in 2025, is being created in partnership with Archer Aviation, an air mobility startup based in San Jose. United and Archer's relationship goes back to last year when the airline agreed to purchase up to 200 of the vehicles in a $1 billion deal.
Archer says the vehicles are "a safe, sustainable, low noise, and cost-competitive alternative to ground transportation."
According to an Archer interview with the Chicago Sun-Times, the plan is to make prices competitive with Uber Black, which costs about $100 for the same route. The two also have plans to add more routes to other hubs around the city.
"Both Archer and United are committed to decarbonizing air travel and leveraging innovative technologies to deliver on the promise of the electrification of the aviation industry," said Michael Leskinen, President of United Airlines Ventures.
"Once operational, we're excited to offer our customers a more sustainable, convenient, and cost-effective mode of transportation during their commutes to the airport."
The news isn't the first time that transportation companies have tried to employ alternatives to a taxi or Uber ride from an airport to a city center. Blade, a helicopter company, offers helicopter taxis between New York's JFK Airport and a helipad on the city's West Side for $195 per passenger. That same ride, according to Uber pricing, could cost up to $120 or so in a car.