Alaska Airlines to Require Guests to Complete Health Questionnaire, Wear Facemasks
by Daniel McCarthy /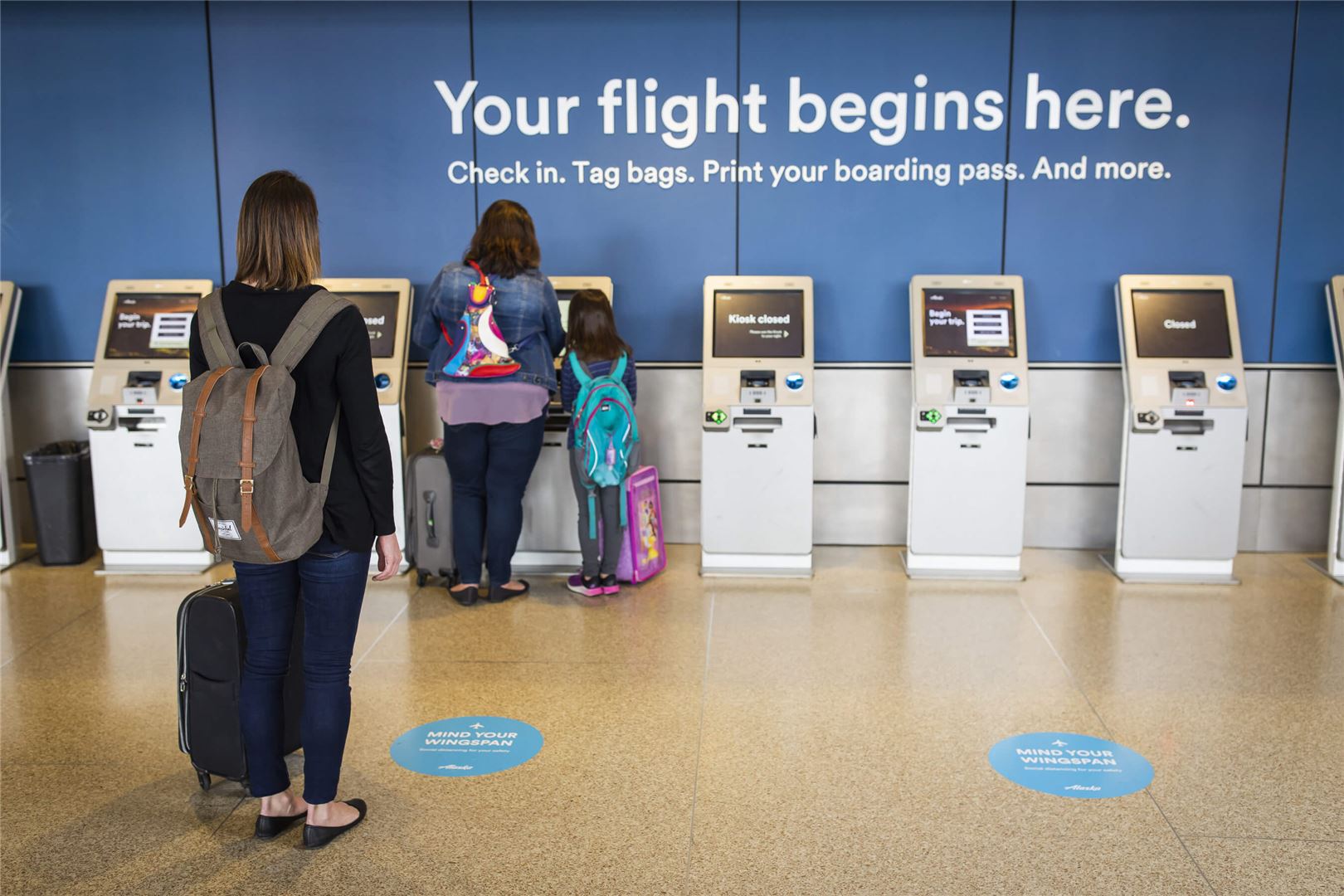 Alaska Airlines this week announced a new health and safety initiative, which it is calling Next-Level Care, which will change the flying experience significantly for Alaska's guests.
Alaska, which is headquartered in Seattle, consulted with University of Washington's infectious disease experts to develop the plan, which includes more than 100 different measures to keep its guests safe.
The biggest changes that Alaska flyers will see include a new pre-travel healthy agreement that all guests will be required to complete prior to check-in. The questionnaire will ask if a guest had exhibited COVID-19 symptoms or has been in contact with anyone who has. It will also tell guests that they will be required to bring and wear a face mask or covering onboard.
Alaska will also require some physical distancing onboard—the airline will continue blocking middle seats through the end of July and flights will be capped at 65% capacity. Families and groups, however, will still be able to sit together if they call Alaska's reservation team prior to getting onboard.
All guests will be boarding from front of the plane to back of the plane, in smaller groups to facilitate social distancing during the boarding process. Alaska will provide personal sanitizing wipes for all guests starting in July, and face masks for those who don't have them.
The airline will also now serve a reduced food and beverage service and all seatback content except for the safety card has been removed.
All aircrafts will be cleaned with EPA-certified disinfectant and with electrostatic sprayers.
"People should think of flying the same way that they would when they shop at a grocery store," said Dr. Chloe Bryson-Cahn, one of the infectious disease experts that worked with Alaska in developing the protocols. "Wear a mask, wash your hands, or use hand sanitizer, cover your cough and stay home if you have any COVID-19 symptoms. We're all in this together."