For Now, Organizers Say Oberammergau Passion Play Premiere Still On
by Maria Lisella /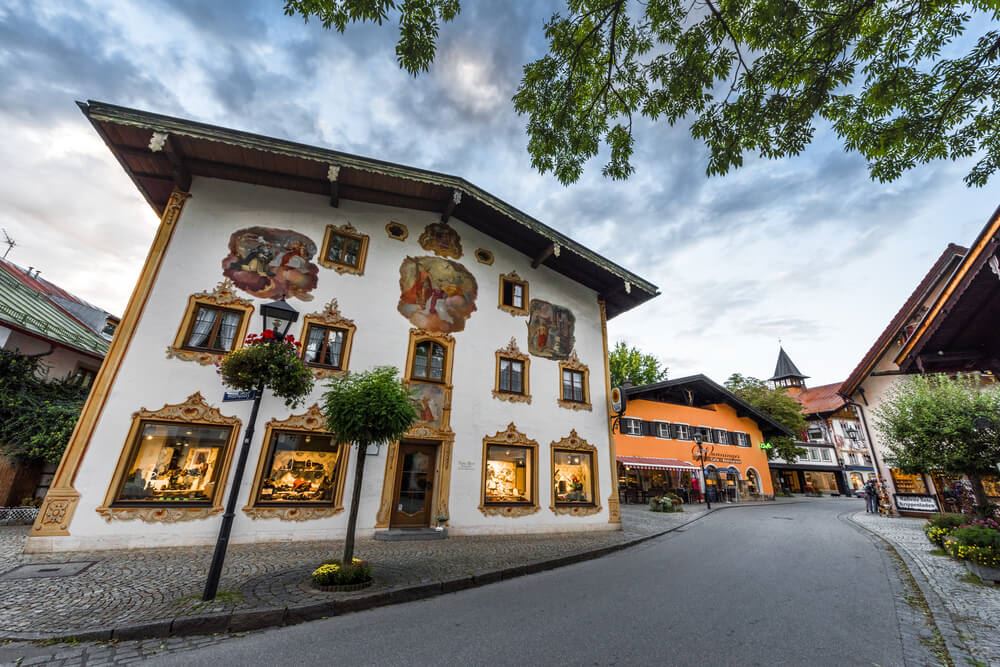 Hundreds of thousands have planned for years to flock to the village of Oberammergau, Germany, to see the famed Passion Play, a nearly 400-year-old tradition that takes place every 10 years. The 42nd Passion Play will run daily May 16 through October 4, 2020, if all goes well.
However, this is a year like no other as the coronavirus continues its global tsunami. While new cases of COVID-19 continue to appear, events like Oberammergau are in midair while contingency plans are being developed minute by minute.
"Currently, emergency scenarios for the Oberammergau Passion Play are being developed for the case of an extension of the ban on major events beyond 19th April 2020. As of today we assume that the premiere can take place on 16th May 2020," a spokesperson for Oberammergau told TMR.
For the district of Garmisch-Partenkirchen in Germany, the risk has increased after a first case has appeared, but, so far, there is no case in Oberammergau or the neighboring municipalities. The Bavarian State, which is where Oberammergau takes place, is prohibiting events with more than 1,000 visitors until April 19, 2020, a month prior to the first Passion Play performance in Oberammergau.
"If the situation does not calm down by 19th April 2020," the spokesperson said, "the extension of this measure is explicitly not excluded by the Bavarian state government. The situation is therefore constantly being reassessed by the municipality of Oberammergau."
Performers who are thought to have been in risky areas in the last few weeks are exempted from rehearsals, which are still being undertaken.
Germany's Federal Health Minister Jens Spahn said that although the cases in Italy mean that the corona epidemic has reached Europe in the form of an epidemic, "I am convinced that we are as well prepared as we possibly can be." The German health system is one of the best in the world, he said.
Closer to home, Ricarda Lindner, Regional Manager The Americas and Director of the Foreign Representatives Office USA issued this statement: "We are currently in an unprecedented situation which changes on a daily basis. Together with our travel industry partners from the US and Germany, we are monitoring the situation closely and agree that everyone's health and security have utmost priority."
"Oberammergau is a very expensive undertaking and it is not as simple as rescheduling departures as one might do with tours," says Marion Harbison an affiliate of Brownell Travel, a Virtuoso Agency in Chattanooga, Tennessee.
"To participate in Oberammergau the players have to be born and raised in there and as actors, they dedicate a full year to rehearse so postponing the event maybe for later in the year might work, but the scenario is changing by the minute."
Because it takes place once every 10 years there are no compensatory plans in place, she adds. Harbison is concerned because a single case of COVID-19 has emerged in the district around Oberammergau so she is monitoring this closely.
Suppliers changing plans
Uniworld Boutique River Cruise Collection announced the suspension of all European itineraries until April 23rd, offering guests an option to rebook travel dates to any 2020 or 2021 cruise or receive a Future Cruise Credit eligible to be used during the next 24 months.
For bookings after April 23rd, guests can cancel up to 14 days prior to their cruise and rebook on any 2020 or 2021 cruise without penalty or have the option to rebook with most of TTC's sister brands – Trafalgar, Insight Vacations, Luxury Gold, Contiki, Busabout, Brendan Vacations, and Costsaver for 2020 to 2021.
While Insight Vacations is temporarily suspending operations in Europe, the UK and the Middle East of all guided vacations commencing from March 13, 2020 until April 30, 2020 and is temporarily offering a waiver for the cancelation charges until 30 days prior to departure should guests wish to change their dates or travel to a different destination,
Although Insight features at least five packages (including two to Italy) that include Oberammergau, its compensatory plans do not cover it or other group bookings.
In an earlier statement, Insight cancelled all trips to Italy through April 15, 2020 while all Discovery trips travelling through Italy will be rerouted wherever possible.
River cruise operator, CroisiEurope, which wove the Passion Play into existing itineraries, has issued a cancellation policy without penalties or fees up to 30 days before departures for cruises departing through August 31, 2020 and reservations booked between March 9 and May 1, 2020.
Edita Krunic, president of Select International Tours and Cruise, a founding member of the Faith Travel Association and former board director at the National Tour Association has had to cancel group tours to Italy and Israel for the remainder of March, but clients are not cancelling trips with May departures including Oberammergau.
"The most important recommendation agents can give clients when booking a trip is to purchase trip cancellation insurance for the protection of their investment and their piece of mind," said Krunic.
At luxury travel network Virtuoso advisors are not panicking. Travel advisors are keeping track of if or when airlines, hotels, cruise lines and tour operators have waived change and cancellation fees (many have).
"I also recommend clients speak to their personal physician to discuss the risks based on their own medical history. Then I let them know I'm here to help, no matter what they decide," said Virtuoso agency executive Amanda Klimak at Largay Travel in Waterbury, Conn.
Likewise agency owner Cristina Buaas with Texas-based River Oaks Travel says, "Right now, we're letting travelers know we're here to support them in making the best decision for their family and giving them the facts to help make that decision."