Italy Ready to Welcome Vaccinated Tourists, Prime Minister Says
by Jessica Montevago /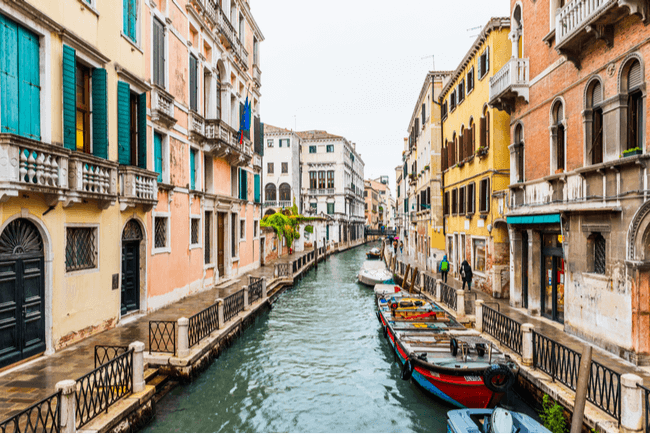 Italy may begin to welcome vaccinated tourists later this month, aiming to do so before Europe's June reopening target.
Italian Prime Minister Mario Draghi said during Tuesday's Group of 20 (G20) meeting of tourism ministers that the country will be introducing a pass to allow in visitors who meet the criteria in a few weeks.
"Let us not wait until mid-June for the EU pass. In mid-May tourists can have the Italian pass . . . so the time has come to book your holidays in Italy," Draghi said after a May 4 meeting of G20 tourism ministers, according to a Reuters report.
Though specifics about Italy's pass have yet to be disclosed, and whether those from the United States would be included in the mid-May reopening.
The majority of Italy is in what the government deems the "yellow zone" (the country's regions are designated as red, orange, yellow, and white zones depending on the epidemiological situation). A curfew remains in effect from 10 p.m. to 5 a.m.
The CDC currently has Italy at a Level 4 "Very High Level of COVID-19" advisory, stating that "because of the current situation in Italy, even fully vaccinated travelers may be at risk for getting and spreading COVID-19 variants and should avoid all travel to Italy."
This comes as the European Commission announced plans last month to allow Americans inoculated with approved vaccines — including Moderna, Pfizer/BioNTech, and Johnson & Johnson — to visit its 27 member states this summer. European leaders are set to discuss the proposal this week, and the European Commission hopes it could be implemented by June.