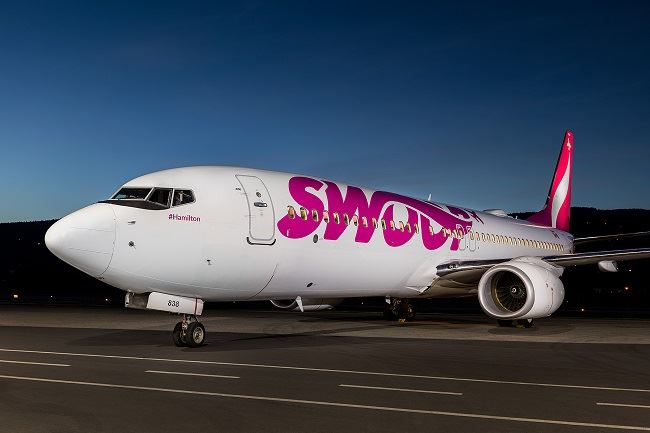 Low-cost Canadian carrier Swoop is expanding in the U.S.
In total, Swoop is adding five new nonstop routes to five new U.S. cities—New York, Chicago, Nashville, San Francisco, and Los Angeles.
Those five join already-established Swoop service to San Diego, Palm Springs, Las Vegas, St. Pete-Clearwater, Orlando Sanford, and Phoenix, all of which will be extended into the summer season, giving Swoop a total of 11 U.S. destinations this summer.
Swoop will fly that service out of its three main hubs—Toronto, Hamilton, and Edmonton. The total fare for all the routes, with taxes included, is just $99 as part of an introductory offer available until Feb. 18.
The goal with the expansion, according to Bert van der Stege, head of commercial and finance at Swoop, is to continue growing its fleet and network as demand for cross-border travel increases and requirements and rules for that travel decrease.
"As Canada's leading ultra-low-cost carrier, we are growing our fleet, expanding our network, and adding service to existing destinations to ensure we are ready to meet Canadian's pent-up demand for travel experiences south of the border," he said.
Swoop expects this summer demand for transborder travel to continue to increase as more than 30 million Canadians are fully vaccinated and the current government travel measures expire on March 1, something that van der Stege said continues "to severely impact the recovery of the travel and tourism sectors."