Tourists Visiting Honolulu Will Face New Hurdles During Their Stay
by Jessica Montevago /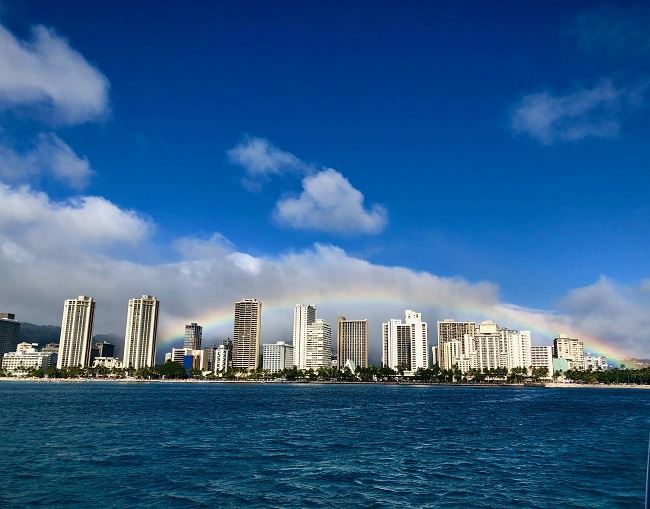 The island of Oahu—home to the popular tourist destination Honolulu—will require proof of COVID-19 vaccination or a negative COVID-19 test taken within 48 hours to enter establishments, beginning Sept. 13.
Customers will also have to provide proof that they are fully vaccinated to enter the business, such as restaurants, bars, gyms, movie theaters, museums, and arcades, or proof of a negative COVID-19 test taken within 48 hours of entry into the premises.
Takeout is excluded and children 12 and younger are exempt.
The city and county on the island of O'ahu's south shore will also require employees to be fully vaccinated against COVID-19 in order to operate.
Places serving alcohol will also have to stop serving at 10 p.m.
Honolulu Mayor Rick Blangiardi said during a news conference earlier this week that the stricter requirements, which will last for a minimum of 60 days, are needed due to the high COVID-19 rates on the island.
"Given the continued high infection rates on O'ahu and the strain to our hospital and emergency medical systems, it is my belief we must take additional steps to reduce the spread of the virus," Blangiardi said in a statement.
"We want to create safe spaces for employees and customers so they can feel confident the people around them are either vaccinated or have a negative test. We will continue to evaluate the program over the next 60 days and if the high infection rate or hospitalization rates have not improved, we will adjust the program to require mandatory vaccinations."
On Monday, The Honolulu Star-Advertiser said that Hawaii Department of Health officials reported 720 new confirmed and probable COVID-19 cases, including 468 on O'ahu.
Hawaii Governor David Ige previously said it "is a risky time to be traveling right now," asking visitors and residents to limit their travel to essential businesses only. "I encourage everyone to restrict and curtail travel to Hawaii. It's not a good time to travel to the islands."