U.S. Travel Industry, Congress Continue Push for Removal of Inbound Testing Rule
by Daniel McCarthy /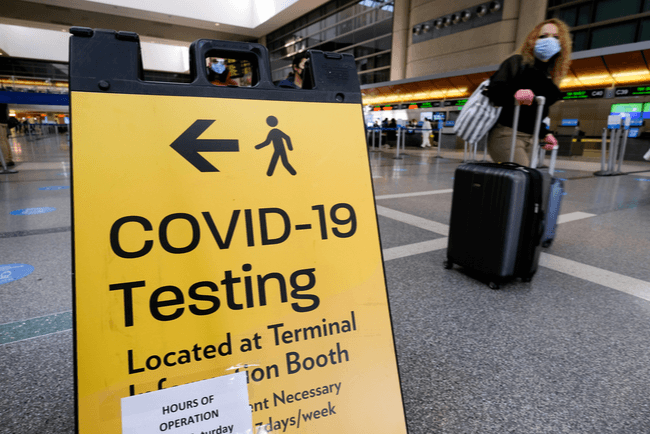 This week, the American Society of Travel Advisors (ASTA) continued its work, praising a push by a bipartisan group of 16 members of Congress to exempt vaccinated travelers from the inbound testing requirement, a rule that has been dragging on the industry's post-COVID recovery.
That group includes Reps. Maria Salazar (R-FL), Jimmy Panetta (D-CA), Ken Buck (R-CO), Jim Costa (D-CA), Harold Rogers (R-KY), Congressional Travel & Tourism Caucus Co-Chair Dina Titus (D-NV), Brian Fitzpatrick (R-PA), Susie Lee (D-NV), Caucus Co-Chair Gus Bilirakis (R-FL), Markwayne Mullin (R-OK), Carlos Gimenez (R-FL), John Katko (R-NY), Mark Amodei (R-NV), David Valadao (R-CA), and Larry Bucshon (R-IN).
The group's letter, which can be seen in full here, was written directly to President Joe Biden and concedes that the decision to put the inbound testing rule in place in January 2021 was understandable.
However, the requirement is now causing "a number of challenges to our constituents…whose livelihoods depend on a fully functioning international travel system."
"As we enter the third year of the pandemic and reflect on how far the science related to COVID-19 mitigation has advanced since the order was first put in place, we respectfully request that fully vaccinated travelers be exempted from the order.
"Exempting fully vaccinated travelers, including almost 215 million Americans, from the order would be consistent with the scientific consensus that widespread vaccinations are the single most important element of the fight against COVID-19 while allowing the travel industry's recovery to begin in earnest. It would also incentivize those who aren't vaccinated to consider becoming so," the letter reads.
The testing requirement has long been seen by industry experts as the biggest hurdle in the way of travel's recovery. Speaking to TMR last month, Lauri Reishus, the president and CEO of the Airlines Reporting Corporation, said that the testing requirement has a "dampening effect on people's desire to travel" because of concerns about not being allowed in the U.S. if they do test positive, and because of having to secure a testing site abroad.
"It does just give you that sense of uncertainty and then one more thing to have to do when your coming preparing to come back to the U.S.," she said.
Eben Peck, the vice president of advocacy for ASTA, wrote in his own statement that ASTA commends the push from Congress.
"We commend Congressman Correa and all of his colleagues who signed onto this important letter for recognizing that the CDC's pre-departure testing rule is the single biggest barrier to the full recovery of the international travel system on which so many of their constituents in the travel industry rely," he said.
"Making the commonsense change these legislators are calling for is widely supported by stakeholders throughout the industry and would match changes our main outbound markets have recently made, including the U.K., EU, Canada, and Australia. It would also supercharge the recovery of the travel agency business, as some of the more than 215 million Americans who have been putting off international travel because of this rule call their travel advisor and get ready to go."
ASTA's statement COMESA a couple of months after another letter to the White House Coronavirus Response Coordinator, Jeffrey Zients, from it and other travel organizations including Airlines for America, AHLA, GBTA, IATA, and the U.S. Travel Association. That letter pushed for the removal of the testing requirement for fully vaccinated U.S. citizens.