Unvaccinated Americans Returning to U.S. Will Have to be COVID Tested Within 24 Hours of Travel
by Daniel McCarthy /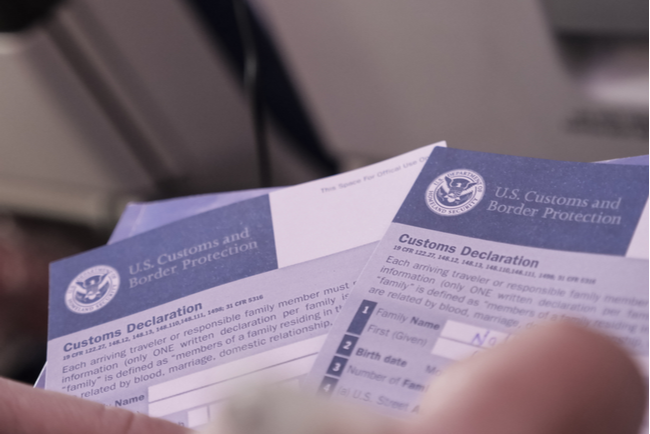 The rules for international travel are changing again for both American citizens and non-citizens.
Ahead of the international travel reopening next month, the White House on Monday announced new stricter rules for inbound international travelers and citizens, including rules guiding COVID-19 testing and contact tracing.
The rule change cuts the testing time from three days to one for U.S. citizens who are unvaccinated and returning from an international trip. Those who are vaccinated will also continue to need to supply a negative test, but their timeline remains at 72-hours prior to travel.
For tourists, only vaccinated non-citizens will be allowed to enter starting next month, and Monday's announcement didn't change that rule. Beginning on Nov. 8, the U.S. will welcome travelers from 33 countries including Europe, the United Kingdom, China, India, and Brazil who are fully vaccinated against COVID-19 and can provide proof of a negative COVID-19 test taken within three days of travel.
At the same time, the White House has announced that airlines will now be required to check all passengers' proof of vaccination, as well as collect contact tracing information, for all passengers prior to travel. The airlines will be tasked with matching the name and date of birth with a vaccination card and determining their status.
There will be some exemptions, including medical exemptions and travelers under 18-years-old who have not been able to get access to the vaccines.
"This is a critical public health measure both to prevent the introduction, transmission and spread of new variants of COVID-19 as well as to add a critical prevention tool to address other public threats," the White House said in its new guidelines.
When the U.S. announced the international travel reopening earlier this month, U.S. Travel Association President and CEO Roger Dow applauded the move, something that that association and other travel industry groups have long been pushing for.
"U.S. Travel has long called for the safe reopening of our borders, and we welcome the Biden administration's announcement of a set date to welcome back vaccinated international travelers.
"The date is critically important for planning—for airlines, for travel-supported businesses, and for millions of travelers worldwide who will now advance plans to visit the United States once again. Reopening to international visitors will provide a jolt to the economy and accelerate the return of travel-related jobs that were lost due to travel restrictions," he said.