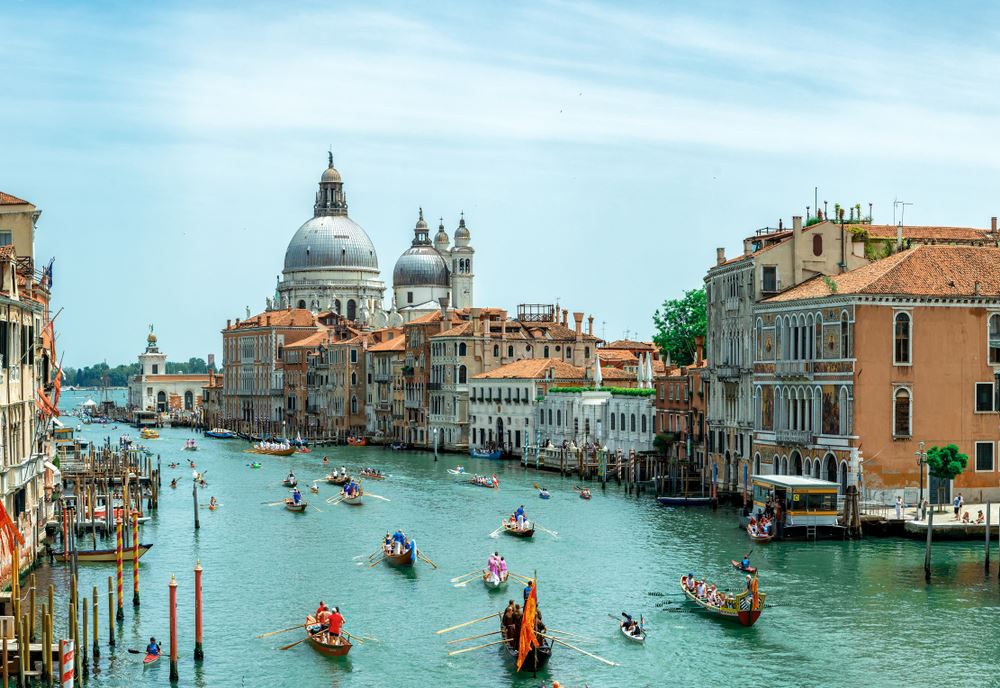 Beginning next year, the City of Venice will institute a tourism tax for day-trip visitors. The tax, announced nearly a year ago, is set to be implemented on July 1, 2020.
Venetian authorities said Wednesday that the level of the tax will be decided closer to the date, but a law establishing it set a range between 3-10 euros ($3.30-$11) a day.
The tax will only be enforced for day-trippers, classified as any tourist who arrives by coach, cruise ship, water taxi, plane, or train. The tax will also apply to islands in the Venetian lagoon, such as Murano or Burano.
This new tax initiative is the city's latest attempt to combat the negative effects of overtourism, which have begun plaguing popular European destinations in the last few years.
Venice received more than 36 million international tourists in 2017, a near 10% rise over the previous year. And from April to October, an estimated 32,000 cruise ship passengers disembark at Venice daily, according to the Port Authority.
The money collected from the tax will be used to contribute to the upkeep of the city, including offsetting the high charges that locals pay for services, such as trash collection.
Visitors staying overnight already pay a tax as part of their accommodation charge, and in the coming months, city officials will announce details of how visitors can pay the tax, with efforts focused on pre-payments over the internet or in neighboring provinces.
Exceptions will be made for travelers visiting Venice for work, study, or family reasons.