Air Canada Partners with Emirates on Codeshare
by Daniel McCarthy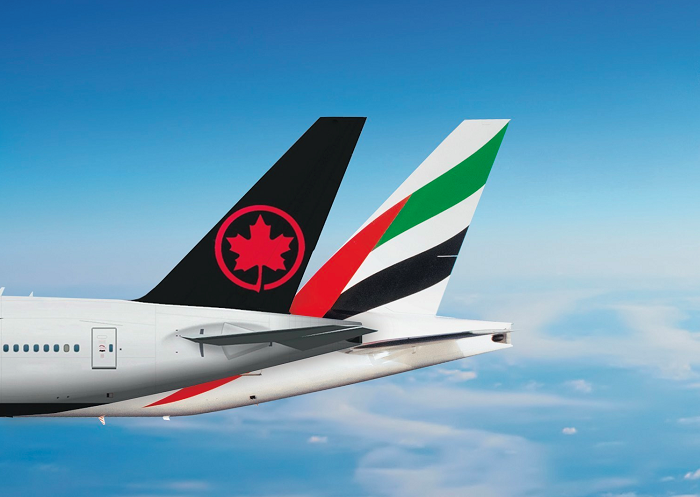 Air Canada and Emirates on Tuesday announced a new codeshare partnership that will give their flyers access to 46 markets over three different continents.
Starting on Nov. 1, the two carriers will be able to sell codeshare tickets to 35 different markets for travel beginning on Dec. 1 and then another 11 markets that are currently awaiting regulatory approval. More markets could be added down the line, too. Tickets through the codeshare will be available on the carriers' websites and on GDSs.
The added markets for Emirates' flyers include some major Canadian markets such as Toronto, Calgary, Edmonton, Halifax, Montreal, Ottawa, and Vancouver. For Air Canada flyers, the deal means access to routes out of Emirates' Dubai hub, including Colombo, Dhaka, Islamabad, and more.
The deal also means that members of each of the airline's frequent flyer programs—Aeroplan and Skyplan—will be able to earn and redeem points on flights operated by the other carrier.
"This exciting new partnership with Emirates will allow Air Canada to meaningfully broaden the choice of flight options for our customers. It will create easier connections between Canada and destinations in the Middle East, Africa, Southeast Asia, and the Indian subcontinent. As well, it will allow us to draw more connecting traffic through our Toronto global hub and expand our presence in these dynamic regions where demand for global travel is expected to grow," said Michael Rousseau, President and Chief Executive Officer at Air Canada.