Hilton Coming to Las Vegas with $4.3 Billion Multi-Brand Resort
by Jessica Montevago /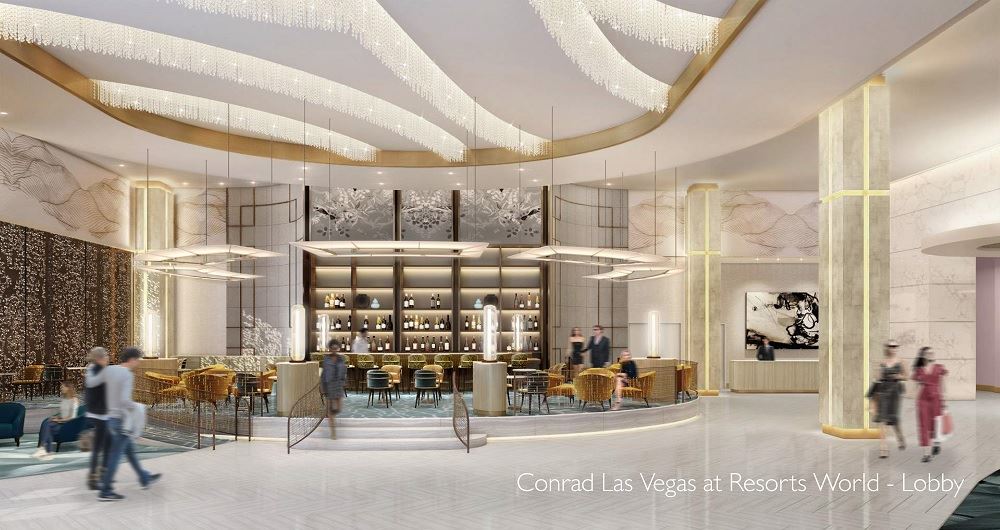 Hilton Hotels has partnered with Resorts World Las Vegas to bring a $4.3 billion luxury resort and casino to the Las Vegas Strip.
The multi-brand development will incorporate Hilton Hotels & Resorts (Hilton's newest luxury brand), LXR Hotels & Resorts, and Conrad Hotels & Resorts into Resorts World Las Vegas.
The property will consist of 3,500 guestrooms, luxury suites, villas and penthouses in two towers, with individual lobby experiences, open balconies and a sky casino.
A 220,000-square-foot pool complex will have seven unique pool experiences, including an 1,800-square-foot infinity pool with spectacular views of the Las Vegas Strip.
The casual and fine-dining food and beverage concepts will include a wide range of cuisine from authentic street food to Michelin-star dining.
From a lush outdoor pool oasis with bold accents and rustic textures, to an interior color palette of warm gold and cream hues, each space will have its own identity and will be equally as inviting and immersive as it is unique.
Guests will have access to a 14,000-square-foot Entertainment Zone that includes a race and sports book, and featured live entertainment. There will also be a 5,000-capacity, state-of-the-art theater that is scalable to host A-list celebrity residencies and corporate events; and 350,000 square feet of meeting and convention space.
Other amenities include a spa and fitness center, and retail space with 28 shops.
Resorts World Las Vegas is being developed by Genting Berhad, which has been registered as a publicly traded corporation by the Nevada Gaming Commission.
The property is currently being developed, and expected to open in summer 2021.