Margaritaville Times Square Owner Files for Chapter 11 Bankruptcy
by Daniel McCarthy /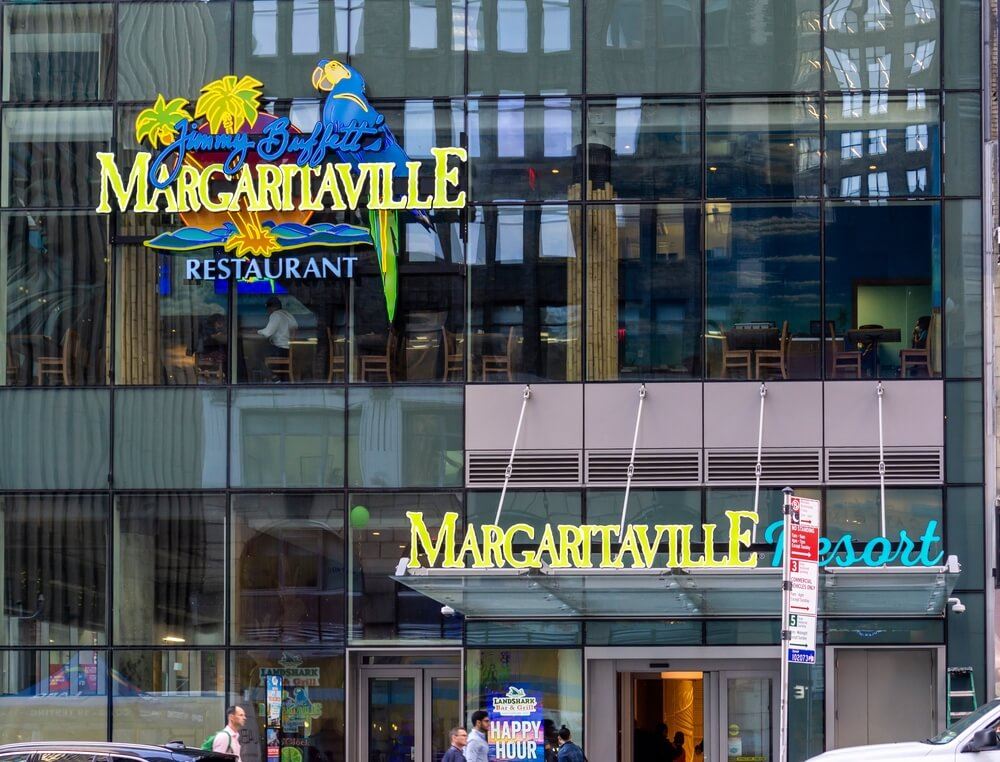 The owner of New York's Margaritaville Resort Times Square Hotel filed for bankruptcy protection on Sunday night, a last-minute move to stop a foreclosure auction on the property that had been scheduled for Monday.
The entity that owns the hotel filed for Chapter 11 bankruptcy, the second attempt to stop the upcoming foreclosure auction.
Sharif El-Gamal, the chairman of Soho Properties that developed the hotel, had previously unsuccessfully asked a judge to halt the auction, claiming that the Arden Group, the lender behind the mezzanine loan on the hotel, rigged the auction process in order to scare off any potential buyers because it wanted to seize the property itself. While that attempt was unsuccessful, Sunday's filing allows the hotel owners to seek protection from creditors and halts that foreclosure auction.
The hotel opened in 2021, debuting with 234 guestrooms, five bars and restaurants, and an outdoor pool in the heart of Times Square at 560 Seventh Ave. Its debut was part of a quasi-renaissance for the New York City hotel scene post-COVID, opening at the same time as the new Marriott EDITION Madison Park, Aman New York, and more.
But, according to Bloomberg, the hotel has yet to make money and in March, its future was put very much in the air when it was revealed that El-Gamal's Soho Group defaulted on its mezzanine loan on the hotel.
In a statement to TMR on Tuesday, Evan Laskin, Margaritaville's Chief Investment Officer. said that the resort's operations will not be impacted by the news.
"The current ownership group, which owns Margaritaville Resort Times Square under a license agreement with Margaritaville, has filed for bankruptcy, and the foreclosure auction has been delayed. The bankruptcy filing will not impact resort operations, the property will remain open and staff members employed. The resort continues to perform well, with outstanding satisfaction ratings. Margaritaville looks forward to delivering fun and escapism through the resort and restaurant experiences for guests and New Yorkers for a long time," he said.