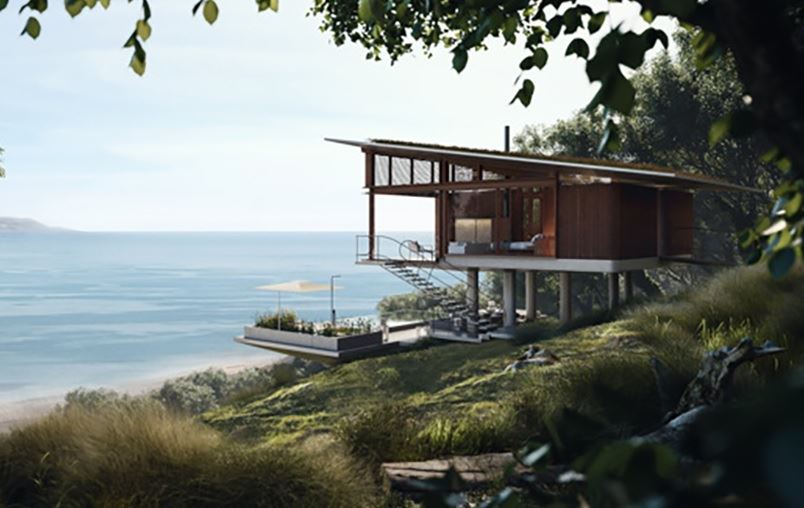 Six Senses Hotels Resorts Spas will bring its signature luxury wellness footprint to Costa Rica, after entering an agreement with California-based developer, The Canyon Group. It will be the brand's first project in Central America.
Six Senses Papagayo will be a secluded eco-conscious getaway located on the 2,300-acre Papagayo Peninsula, home to 15 miles of pristine coastline and untouched land (70% of the land mass is protected).
Expected to open in mid-2021, the resort will stretch from the highest point and 360-degree panorama of the Guanacaste archipelago to a forested beachfront, dotted with 41 secluded and generously sized pool villas. There will also be 31 residences available.
Other highlights include Six Senses' wellness programming at the spa and fitness center; and an organic farm located in the heart of the property including fruit, vegetable and herb gardens, inspiring the chef's menus and signature spa treatments.
Six Senses Papagayo is located 40 minutes from Liberia International Airport, which offers daily flights to and from just about every major metropolitan hub in the U.S., as well as Canada and Latin American countries.
Six Senses will also open properties this year on the private island of Krabey in Cambodia, a circuit of five lodges in Bhutan, and a 14th-century-old restored fort in Rajasthan. Additional projects are currently under way in Austria, Brazil, mainland China, Spain, Switzerland, Taiwan and Thailand. After purchasing Six Senses in February, InterContinental Hotels Group said it plans to grow its portfolio to more than 60 properties globally over the next 10 years.