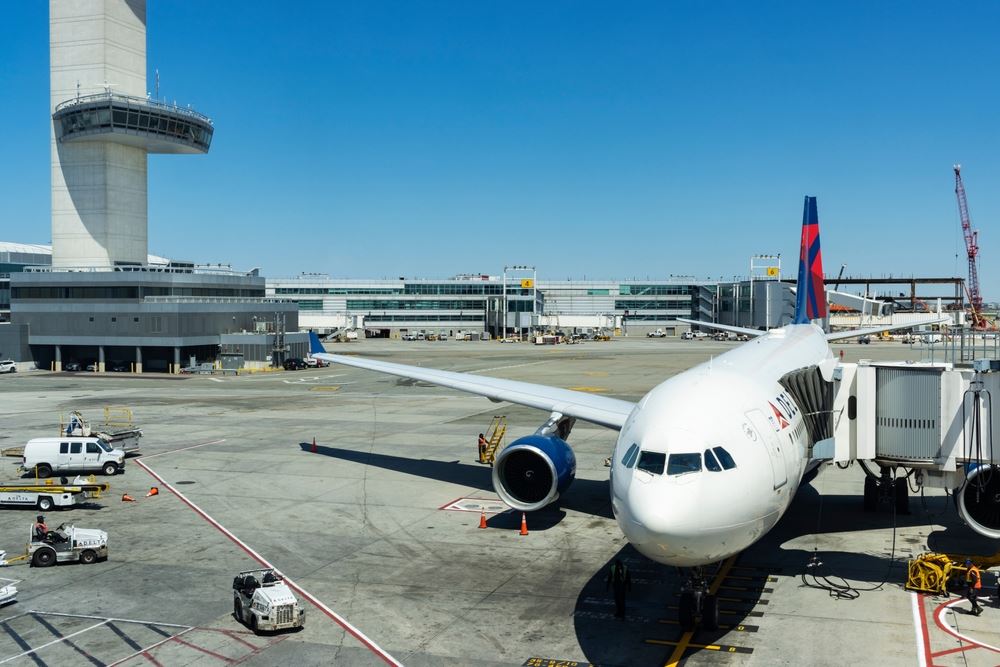 Update 7:20 a.m. EST: The FAA has issued a statement that it "has ordered airlines to pause all domestic departures until 9 a.m. Eastern Time to allow the agency to validate the integrity of flight and safety information."
Update 8:10 a.m. EST: The FAA says that all flights are safe to land, but departures are still halted.
Update 8:15 a.m. EST: The FAA says it is making progress "in restoring its Notice to Air Missions system following an overnight outage. Departures are resuming at Newark Airport and Atlanta Airport due to air traffic congestion in those areas. We expect departures to resume at other airports at 9 a.m."
Updated 8:50 a.m. EST: The FAA has officially lifted its ground stop and operations are resuming nationwide after about a four-hour period.
Travelers on Wednesday morning are dealing with more flight issues. This time it's a nationwide grounding.
A nationwide grounding was in effect due to a computer failure at the Federal Aviation Association (FAA) for about four hours, from 5 a.m. EST to 9 a.m. EST. Specifically, the issue was impacting the system responsible for sending out hazards and real-time restrictions to pilots, which is called the Notice to Air Missions, or NOTAM system.
"The FAA is working to restore its Notice to Air Missions System. We are performing final validation checks and repopulating the system now," said the FAA in an update on Wednesday morning. "Operations across the National Airspace System are affected. We will provide frequent updates as we make progress."
Several airlines and airports confirmed the issue, including American, which said in a message on social media that "an FAA outage is impacting all flights including all carriers. We sincerely appreciate your patience as they work to resolve this."
United Airlines shortly after 6:45 a.m. EST on Wednesday morning also confirmed the news and said it was temporarily delaying all domestic flights.
"The FAA system that sends out important real-time flight hazards & restrictions to all commercial airline pilots--Notice to Air Missions (NOTAM)--is currently suffering a nationwide outage. United has temporarily delayed all domestic flights and will issue an update when we learn more from the FAA," it said.
The issue was also confirmed through a message from the Air Traffic Control System Command Center (ATCSCC).
"The United States NOTAM system failed at 2028z. Technicians are currently working to restore the system and there is no estimate for restoration of service at this time," the message said.
As of 11:30 a.m. EST on Wednesday morning, 6,743 flights within, in, or out of the U.S. have been delayed and another 1,072 have been canceled, according to FlightAware.
The story is developing and will be updated in real time.