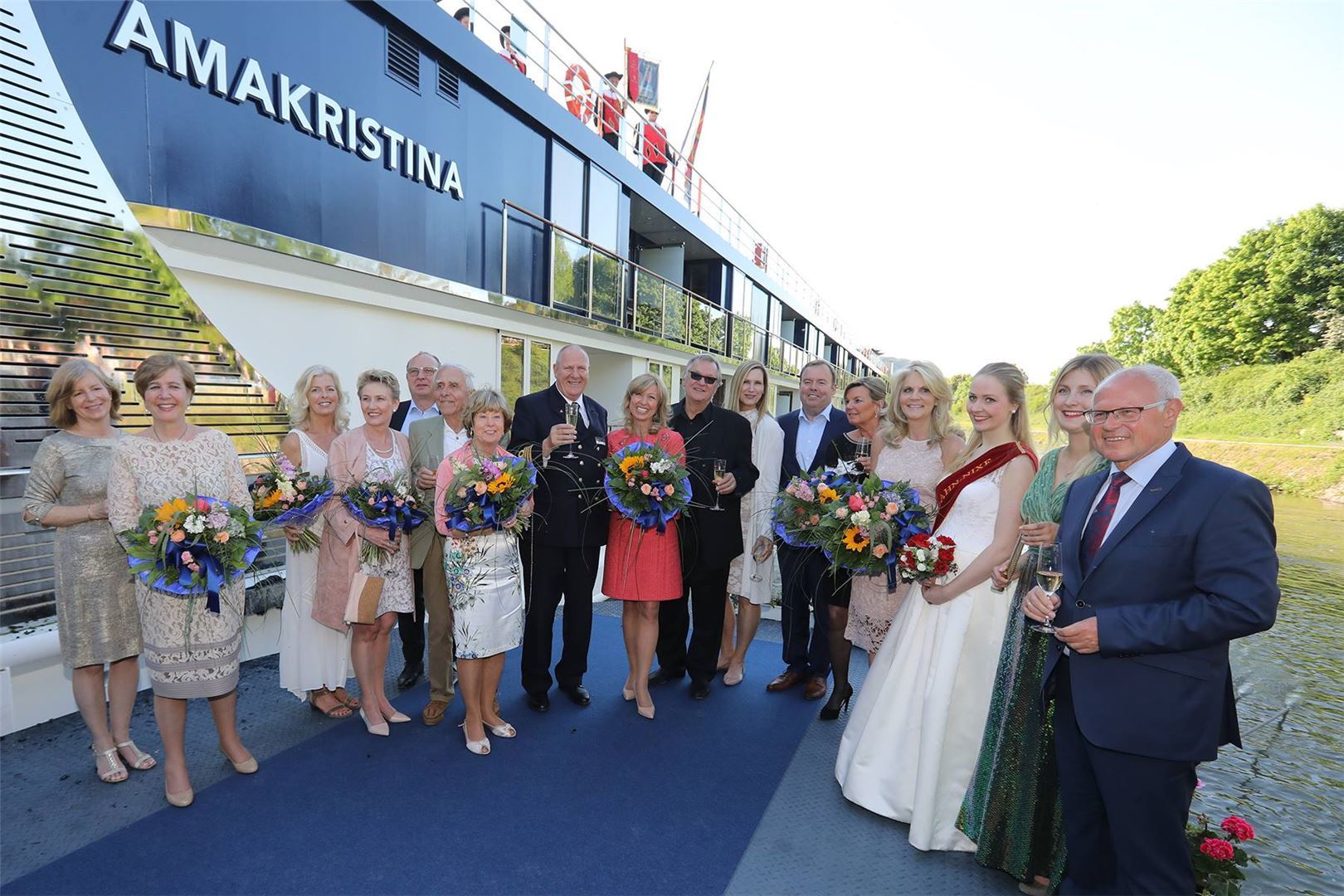 AmaWaterways' longtime sales executive Gary Murphy, the son of co-founder Jimmy Murphy who most recently served as senior vice president of sales, will retire from the river cruise company effective April 1.
AmaWaterways made the announcement on Monday, adding that Alex Pinelo, the company's current vice president of sales, will take over for Murphy as the new senior vice president of sales.
Murphy, in a statement announcing the news, said, "The time has come for me to devote more time to my family."
"It is difficult for me to use the term "retirement," but I have two passions in my life – AmaWaterways and my family – and the time has come for me to devote more time to the second one," said Murphy.
"The Murphys are forever attached to Rudi, Kristin, and the entire AmaWaterways family, and we look forward to celebrating with AmaWaterways as it continues to set the standard for river cruising around the globe. With AmaWaterways' strong management team, the company is in an excellent position to capture a greater proportion of the river cruise market as the travel industry rebounds in the year ahead," he said.
While his April retirement will end the Murphys' tenure serving on staff, it won't, however, mark the end of the Murphy family's involvement with AmaWaterways, a tenure that has been intact since the river cruise line launched in 2002 with the help of his father.
Both Gary and his sister Susan "will remain an active member of our board representing the Murphy family," AmaWaterways' co-founder and executive vice president Kristin Karst said.
"We will miss Gary's wisdom, enthusiasm, and passion on a day-to-day basis, but as a co-owner of AmaWaterways, he will remain an active member of our board representing the Murphy family, along with his sister Susan," she added.
"Gary will always be a trusted partner and more than that, family. We will truly miss his insight and innovative spirit, but we look forward to continuing the legacy we've built with the Murphy family as we enter a very exciting new chapter for our business," Rudi Schreiner, president, and co-founder of AmaWaterways added.
Gary Murphy has been with AmaWaterways since 2009, serving as vice president of sales starting in 2013 and then senior vice president of sales in 2019. Before that, Murphy had served in various positions for other travel companies, including Brendan Vacations, Group Voyagers, and Miami Air International.
During his time with AmaWaterways, Gary Murphy played a big role in building the company's relationship with the travel trade.
Pinelo, for his part, joined AmaWaterways in 2017. In his new role, he will continue building on the foundation that Murphy helped build, leading the AmaWaterways' sales team to strengthen its relationships with travel advisors.