Headquarter Happenings: Brownell Academy Convenes Over 350 Travel Professionals in New Orleans
by Briana Bonfiglio /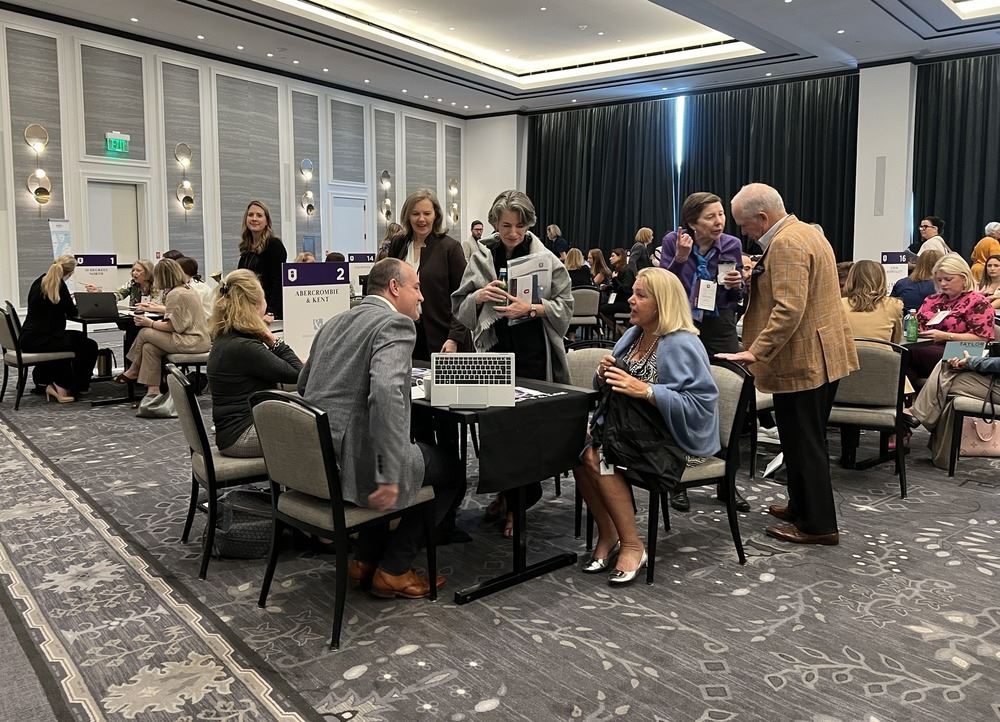 More than 350 people gathered at Four Seasons New Orleans for Brownell Academy, an annual event bringing together the entire Brownell Travel company and community, from Nov. 5 to 7.
Ninety-four of Brownell's 125 independent contractors across the United States, as well as IC staff, Brownell employees, and partner suppliers, attended the networking event and celebratory awards dinner, making it the largest Brownell Academy in the event's 18-year history.
"I love it because we're all here together connecting in person, meeting all the new advisors, and we're here with our favorite partners that we work with," Mimi Lichtenstein, owner of Truvay Travel in Hanover, N.H., told TMR. "Some of those people I may never have met in person."
Mary Gallo, of Explora Journeys, added that the event was "a fabulous few days of networking and fun. I always love spending time with the stellar advisors that make up the Brownell family."
Founded in 1887, Brownell celebrates its 136th anniversary this year. The luxury travel host agency is known for its rigorous one-year mentoring program and support teams who help professionals launch and grow their travel agency businesses.
Brownell presented the event in a new format this year by inviting suppliers to the awards dinner and allowing more time for advisors to connect with suppliers. There were supplier breakfasts in the mornings, while afternoons were filled with series of 8-minute networking sessions. Brownell also offered Mastermind coaching for advisors' staff.
Brownell President and CEO Troy Haas and Virtuoso CEO Matthew Upchurch delivered remarks during the awards dinner, both noting how far the travel advisor profession has progressed in the past 30 years, when Haas first joined the company. Haas has now become the sole owner of Brownell starting just this year.
"The 'good jobs' used to be on the partner side, and the agent side was not as fulfilling or professional, but we transformed this industry," Haas said. "We've been part of that, and the industry has changed. Like having a financial planner, you have a travel advisor to invest in the most important thing you have, which is time away with those you love, and it is so amazing."
The awards dinner recognized 80 Brownell travel advisors in three different categories, depending on sales they made over the past year. The awards begin at $1 million in sales, and 33 advisors received the highest award, averaging $4.15 million in sales.
"It's fun to celebrate because there's a lot of us who work really hard, and I think it's nice to have that at different levels," Lichenstein said. "So it's not just the top-top producers that are recognized. It's different tiers."
David Barclay, an advisor who completed Brownell's mentoring program this year, achieved more than $1 million in sales this year to receive the Devonian Award. He noted that the recognition is "confirmation that you know what you're doing" for someone like him who is new to the industry.
This year's Brownell Academy also included an after party hosted by Four Seasons, a lunch sponsored by Silversea, and awards celebration sponsored by Belmond, Oceania, Seabourn, and UJV.
Each of the award recipients will be treated to a trip in 2024. In addition, Kerry Dyer, Brownell's chief development officer, announced that the next Brownell Academy will be hosted at Four Seasons Chicago in March 2025.