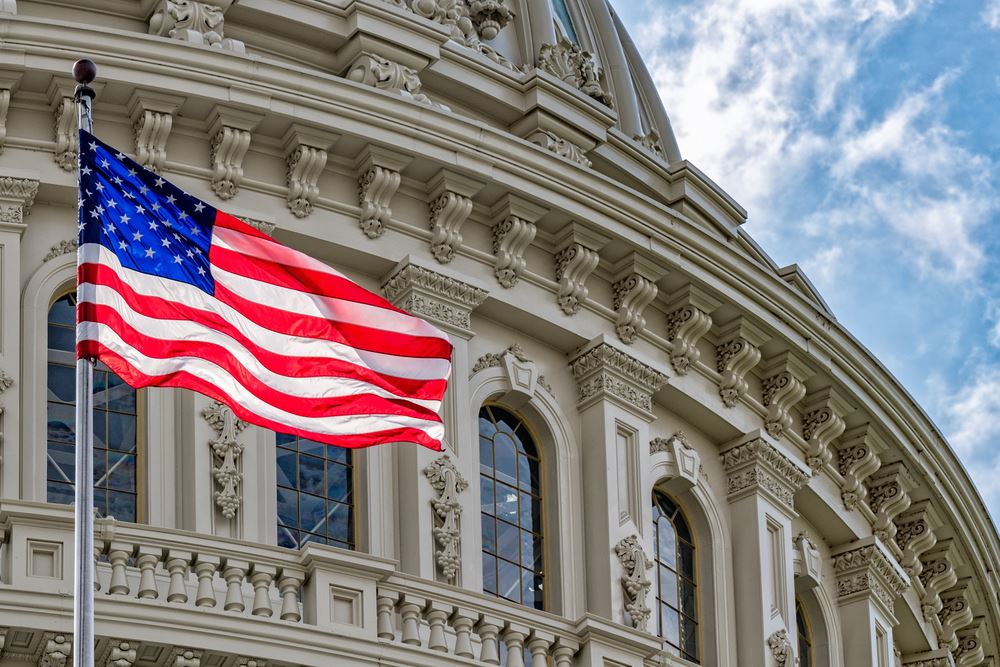 "So far so good" is never a very reassuring slogan, but if the government shutdown ended tomorrow, most tour operators would have largely dodged the bullet.
"So far, we're seeing an excellent start to the year," said James Phillips, president of Travel Bound. "We have a lot going on in terms of our integration with Hotelbeds, and some really strong promotional activity. So far so good. I look at this issue every day, hoping that it will come to a positive conclusion."
The key is seasonality. Although national parks and some government-owned attractions are already adversely affected by the shutdown, it is taking place in the dead of winter when most holiday activity is limited to rushing to warm climes to escape the cold.
The concern over the shutdown has been limited primarily to companies operating domestic tours, though that could change in the long run.
Avanti Destinations reported that it is feeling no pressure from the shutdown because it sells independent vacations to Europe, Latin America and Asia, and has no domestic touring products.
In such a divisive political climate, many tour operators are reluctant to speak on the record about anything that may relate to politics. But those who would speak reflected deep concern for future impact of the shutdown while expressing relief that the immediate effect is mitigated by seasonal factors.
Absent any immediate operating difficulties resulting from the shutdown, their biggest concern now is sales. Outside of warm-weather getaways, January is more about sales than operations for most North American tour operators. To date, the shutdown has had little impact on sales or consumer confidence. But no one knows how long it will be before the trickle-down effects of the shutdown start to dampen the purchasing mood.
National parks most affected
Tour operators that are operating domestic tours in national parks in winter are the ones that are already in the line of fire.
"Thankfully, the impacts from the federal government shutdown have been minimal so far, affecting just two of our itineraries, our Hawaii tour, and our winter tour in Yellowstone," said Jeremy Palmer, senior vice president of Tauck Land Journeys. "In Hawaii, we're still able to visit the three national parks normally included in our itinerary — Haleakala National Park, Hawaii Volcanoes National Park and Pearl Harbor — although some of the facilities within the parks are closed. In Yellowstone, the lodges where we stay are operated by a concessionaire and are thus still hosting guests. A couple of visitor centers within Yellowstone are closed, but that's really the extent of the impacts we're seeing there at the moment."
The initial effects are still limited, but there is some anxiety in the industry over how things will change if the shutdown is prolonged.
Paula Twidale, Collette's executive vice president, told Travel Market Report that its "Winter in Yellowstone" program is now compromised by the shutdown because federal workers are not receiving their pay, and "there may be access to national parks but government services are non-existent, which means the natural resources will erode over time."
Jon Grutzner, the U.S. president of Insight Vacations, said that the company is, so far, evading any detrimental effects of the showdown, but it is watching with concern. Although Insight does offer tours in the national parks, "most of our trips do not begin operations until the late spring," said Grutzner. "We are hopeful this will be resolved prior. We will monitor how this will potentially impact our guests and continue to evaluate."
How long will it last?
It is all coming down to duration. How long will the shutdown last?
"As no one really knows the possible length of time the shutdown will be, we are concerned how the shutdown makes our guests uneasy about being able to experience these national treasures on our guided vacations," said Grutzner. "This uneasiness and how it impacts our guests' ability to experience their dream trips is what we are currently focusing on."
And unavoidably, there is the human side of the crisis that is, initially at least, not a business consideration, but could turn into one.
"We feel for our partners at the TSA and how this must be impacting them and their families," said Grutzner. "We are hopeful this will not cause delays due to staffing and increased concerns from guests about safety and delays."
In regard to Insight's operations, so far so good. "We have not yet been impacted," said Grutzner, "but this could change quickly if the shutdown continues into our busier season."