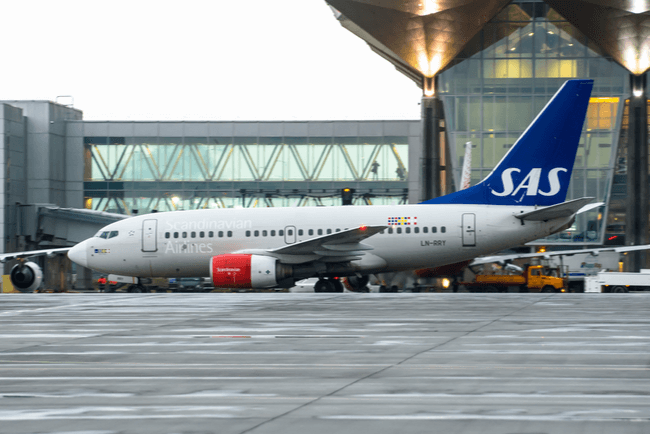 Scandinavian Airlines (SAS), the flag carrier of Denmark, Norway, and Sweden, officially filed for bankruptcy protection in the U.S. on Tuesday in a move to cut its debt.
SAS made the move as the major union that represents its pilots continue striking, adding to the travel chaos that has been plaguing European travel this summer.
In a message to its travel partners, seen by TMR this week, SAS said that it had "spent the last several months working to strengthen our financial position" and the bankruptcy filing will help it do that.
"SAS and certain of its subsidiaries have voluntarily filed for chapter 11, a legal process for financial restructuring in the U.S. that will enable us to implement key elements of our SAS FORWARD transformation plan," it said in its message.
SAS said that the process will have "no impact on our customers or our relationship with you as a partner and we will continue to operate our business as usual," including to its loyalty program EuroBonus.
"As a Travel Agent or Tour Operator you may continue to book flights. SAS' reservations and all other customer services and systems are fully expected to continue as they have been," SAS's message reads.
What is having an impact, however, is the pilot strike—according to FlightAware, 76% of SAS flights have been canceled on Wednesday, a day after 74% of the carrier's total schedule was scrapped. SAS has also already canceled close to 30% of its schedule for Thursday.
Those issues may worsen, too. The union, which is striking over wage issues, said that nearly 1,000 pilots will join the strike this week, making it one of the biggest pilot walkouts since 2019.