U.S. Justice Department Says It Will Appeal the Lifting of the Travel Mask Mandate
by Daniel McCarthy /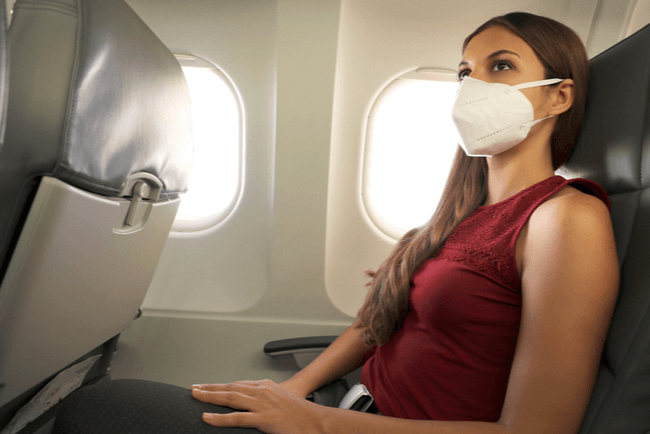 It might be time to pump the brakes on travel's full return to normal.
The U.S. Justice Department (DOJ) on Wednesday said that it will appeal the ruling by a federal judge that lifted the mask mandate for public transportation.
The Justice Department had said earlier in the week that it would only appeal if asked by the Centers for Disease Control and Prevention (CDC), which is exactly what happened on Wednesday.
The CDC asked the DOJ to appeal the ruling in order "to protect CDC's public health authority beyond the ongoing assessment last week."
"It is CDC's continuing assessment that at this time an order requiring masking in the indoor transportation corridor remains necessary for the public health. CDC will continue to monitor public health conditions to determine whether such an order remains necessary. CDC believes this is a lawful order, well within CDC's legal authority to protect public health," it said in a statement.
The mask mandate, after a number of extensions, was slated to expire after May 3 until the judge's ruling on Monday. In the ruling, the judge wrote that the mandate exceeded the Center for Disease Control and Prevention's (CDC) authority and that because of that it is "not in accordance with the law."
Shortly after the judge's ruling, the White House said it would no longer enforce it while it is under review, which meant that the order was no longer in effect, except at some airports that chose to keep the mandate in place. Individual airlines followed the news by announcing they were removing their own mandates that matched the CDC's and TSA's rules.
Now, with the news on Wednesday, the future of the mandate, and the timing of the appeal by the DOJ, remains unclear. The DOJ has not yet asked the court to block the judge's order, so the mandate will not come back into place despite the appeal.
The White House, on Wednesday, cited the rise in cases for its decision to appeal through the DOJ, but also said that the appeal was partly made because it wanted "to preserve that authority for the CDC in the future."
For more on the mask mandate and how travel advisors can deal with it, read what TMR's Paul Ruden wrote about Advising Clients in a Maskless World.