U.S. Travel: Time to Drop Mask Mandate, Inbound Testing Rules for Vaccinated Travelers
by Daniel McCarthy /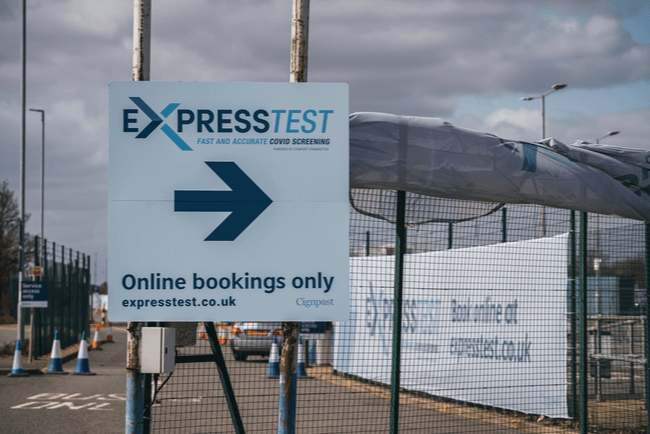 The U.S. Travel Association is continuing its push to pressure the federal government to lift COVID travel restrictions next month.
In a letter to the new White House COVID response coordinator, obtained by Reuters, U.S. Travel called for an end to the testing requirement for inbound, fully vaccinated travelers, something that many experts see as the number one obstacle in way of the travel recovery, along with the end of the transportation mask mandate.
U.S. Travel CEO Roger Dow said in the letter that "it makes little sense to keep the pre-departure testing requirement in place for inbound air travelers when the U.S. government does not require negative tests at U.S.-Canada and U.S.-Mexico points of entry," he wrote.
Speaking to TMR this month, Lauri Reishus, the president and CEO of the Airlines Reporting Corporation, said that the testing requirement has a "dampening effect on people's desire to travel" because of concerns of not being allowed in the U.S. if they do test positive, and because of having to secure a testing site abroad.
"It does just give you that sense of uncertainty and then one more thing to have to do when your coming preparing to come back to the U.S.," she said.
The mask mandate, for the moment, is scheduled to expire on April 18 after the Transportation Security Administration (TSA) extended it last month. The TSA could extend that end date again, though last month it issued a statement that said it plans to continue working with the Centers for Disease Control and Prevention, along with other government agencies, to come up with a framework to wind down the rule.
That mandate has also caused issues for those who are tasked with enforcing it, mainly flight attendants, who have been the subject of an escalating number of verbal, and sometimes physical, attacks on airplanes. Fines for disobeying the mandate now exceeding more than $1 million across close to 4,000 incidents in the sky.
U.S. Travel wants an end to that mask rule on April 18, or an announcement of a timeline to repeal the mandate within 90 days.
The lifting of both rules could slingshot the industry into a fully realized recovery, giving international travel the boost it needs to catch up to the growing domestic travel increase.
Passenger numbers from the TSA show that while the industry is approaching 2019 levels, there is still a gap on most days—numbers from this week are still about 10% to 15% lower than they were at the same time in 2019, though they are up many more times than that when compared to 2021 numbers.