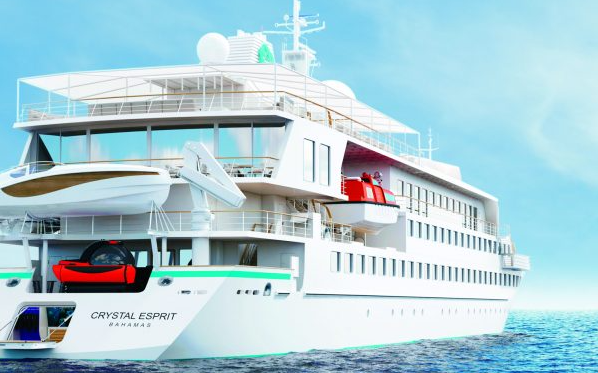 Crystal Cruises' boutique passenger yacht Esprit is on its way out of the Crystal fleet this week.
The company on Tuesday announced that it has officially sold the yacht, which has been part of Crystal's fleet since 2015.
According to Crystal, "the single, small yacht concept does not fit into our future plans for the company as we continue to concentrate on the successful deployment of our Crystal Ocean, River and Expedition fleets, as we as exploring new build for expansion."
"We extend our heartfelt gratitude to the officers and crew who worked passionately to make Crystal Esprit a unique vacation and look forward to welcoming them aboard the other vessels in our award-winning fleet," Crystal said in a statement.
Esprit was part of Crystal's expansion in 2015 that included a new Boeing aircraft, the launch of Crystal River Cruises, and more. The 62-passenger yacht experience offered an ultra-luxury yachting experience with a sports deck, wave runners, submarine, and more all offered to guests onboard.
Any guest on a future Esprit sailing, along with their travel advisor, will be notified by Crystal directly. Those impacted will be offered a FCC equal to 115% of cruise fare on fully-paid reservations. They can also get a full refund.