Crystal Symphony Will Be the First Ship to Ever Homeport in Antigua & Barbuda
by Jessica Montevago /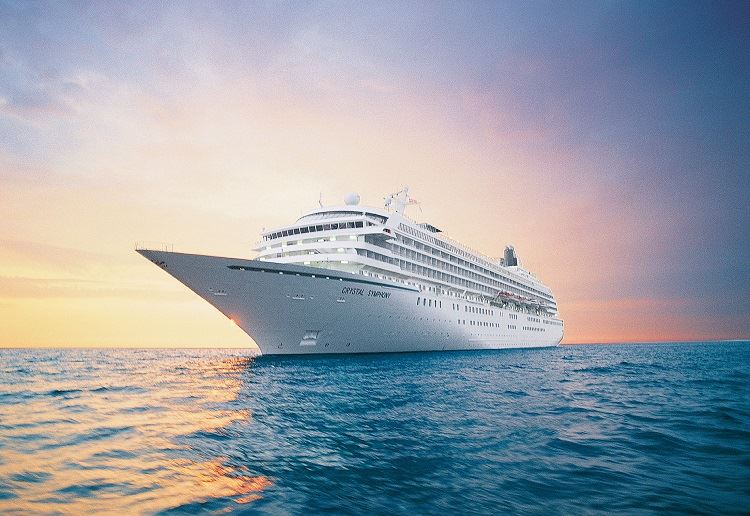 Crystal Symphony will return to sailing with a series of 15, 10-night Luxury Caribbean Escapes round-trip from St. John's, becoming the first ship ever to homeport in Antigua.
Beginning Aug. 5 through December, including a holiday sailing on Dec. 23, Crystal Symphony will visit Barbados, St. Lucia, Trinidad and Tobago, St. Maarten, and the British Virgin Islands. The itinerary spends overnights in St. John's, Bridgetown, and Phillipsburg, with sunset-sail-aways in Tobago, Castries, and Tortola.
Crystal said that as more islands in the Caribbean begin to open, it may add additional ports to the itinerary and "will inform its guests and travel partners of any changes"
The Honorable Charles Fernandez, Minister of Tourism and Investment for Antigua and Barbuda, said the announcement marks "an important milestone in reinvigorating tourism here, as well as deeper support of our island communities' economies as Crystal becomes the first cruise line to homeport on a scheduled basis in St. John's."
Crystal Symphony's return to sailing marks the resumption of service for 97% of Crystal's oceangoing fleet in the summer of 2021. Crystal Serenity will operate Bahamas cruises, while the new Crystal Endeavor's luxury expedition ship will operate an Iceland season.
Crystal announced in February that guests must be fully inoculated with a COVID-19 vaccine at least 14 days prior to boarding any Crystal ship. This new requirement is in addition to existing Crystal Clean+ measures, including negative COVID-19 tests for both guests and crew, reduced capacity, social distancing, mask requirements, and health screening questionnaires.
Crystal Symphony will return to sailing with reduced capacity. Reservations for the new Luxury Caribbean Escapes open on April 20, 2021.